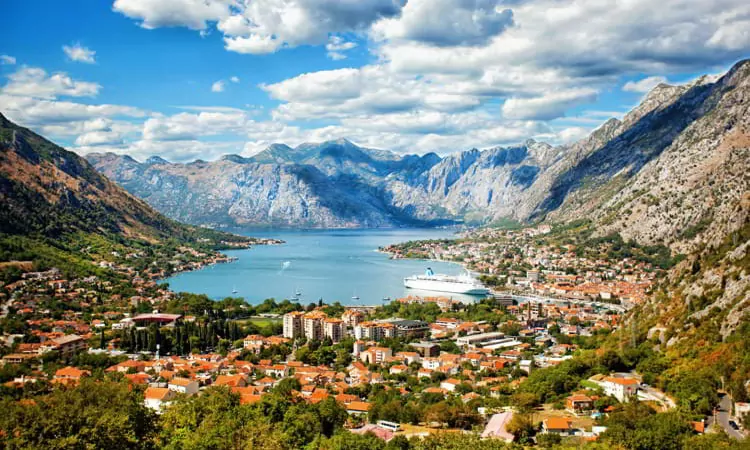 The 4 Best Cash Flow Properties To Invest In 2023
Cash Flow Is King—My 4 Top Cash Flow Buys For 2023
My team and I hunkered down together in Panama earlier this month to review the world map with a specific agenda:
Where can we earn the greatest returns in 2023?
You know my driving objective…
I invest for cash flow.
Many investors focus on long-term capital appreciation, but they're missing the point.
You want to buy for real return.
Price Is Vanity
Buying a million-dollar property for bragging rights is ego-driven. It doesn't make good business sense.
There is no correlation between high prices and high returns in real estate. Cheaper properties can be great investments, too.
Don't get me wrong. You can make good investments in million-dollar properties…
But only if you stick to the fundamentals.
Appreciation Is Sanity
Investing purely for capital appreciation often means buying in an appreciating market where the rents barely cover the carrying costs and mortgage.
This breakeven or loss-making investment is made with the hope that prices will continue to appreciate and you can exit the market before it peaks.
This can be a risky investment strategy. It has bankrupted several wealthy people I know.
Inflation can also eat away your capital appreciation profits in real terms.
Capital appreciation of 6% per year isn't much good if you live in the United States where inflation is running at better than 7%, for example.
If the property market softens or depreciates, you could see no profits or even realize losses after years of holding.
Cash Flow Is King
Cash flow is the prize because it means you're realizing returns throughout your investment period.
You're harvesting profits every month and can then use those monies to make other investments when opportunity presents.
Best Of Both Worlds—High ROIs And Strong Appreciation Potential
The best possible investment is a good rental return with strong capital appreciation potential.
These opportunities are rare. Finding them requires understanding a market both immediate and long term.
The good news is that my team and I have done the work for you.
After months of on-the-ground scouting across the globe… I'm delighted to be able to present my top property picks for 2023.
Here are four opportunities to generate strong immediate cash flow… while positioning yourself for significant upside:
Montenegro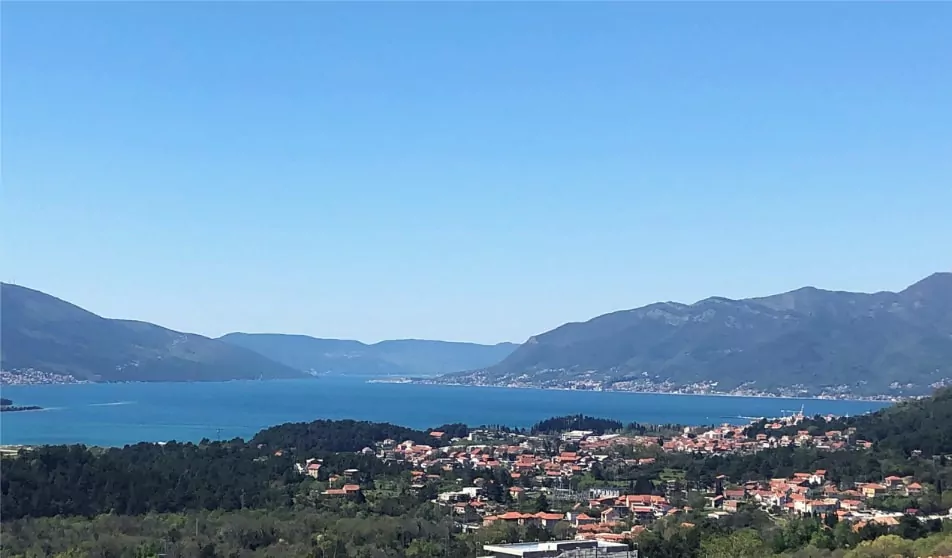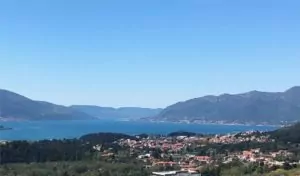 Montenegro, Jewel of the Adriatic, has attractive developments that offer great cash flow potential if you know where to look.
This small country with wonderful weather and low costs of living has got all the factors needed for strong capital appreciation as well.
Montenegro attracts 1.5 million tourists annually and has a 6% annual forecast tourism revenue growth rate for the next decade. You can become eligible for residency through property ownership, and Montenegro is slated to join the EU in 2025—making residency much more valuable.
The Investment
With Balkan Mountains to the back and stunning views of the Adriatic to the front, this exclusive new deal is just twelve minutes from the luxurious Porto Montenegro and seven minutes to Tivat International Airport.
This serviced apartment development is built to a 5-star hotel standard, which you could use anytime. Amenities will include: an infinity pool, bars, restaurant, shuttle, sauna, gym, and other on-site entertainment.
Prices start at just 88,650 euros for the smaller units. Developer financing is available with a 30% down payment, with the rest to be paid in installments during 18 months with 0% interest.
We're looking at a projected net ROI of 9.25%, with an on-site rental management team available to take care of everything for you.
This, coupled with strong capital appreciation potential, makes Montenegro a strong buy. If you are interested in this offer, go here.
Brazil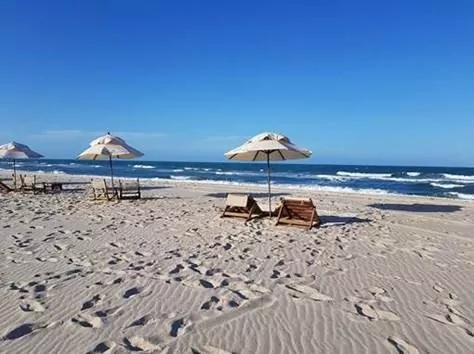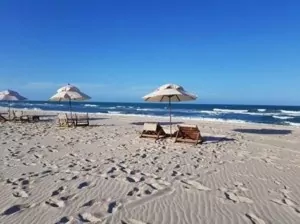 My Brazilian cash flow pick is pre-construction bungalows just steps from a glorious sandy beach. Located down the coast from the booming city of Fortaleza in Ceará State, this development is close to towns and villages.
It is located right on the Path of Progress and capitalizes on a weak local currency.
Here you can enjoy local pastimes, such as sailing, fishing, surfing, kitesurfing, strolling on dune and beach trails, sampling beach bars and restaurants, and more.
The Investment
You can get your one-bed bungalow on Brazil's coast for a special cash price of US$77,000. Developer financing is available from a starting price of US$88,550.
Each unit measures 37 square meters (398 square feet) and will have its own yard, and private plunge pool.
Construction of the development is estimated to be completed by June 2023.
These bungalows are a great long-term cash generation investment due to the low entry price into a single-family beach house.
Because it offers ROI potential of 10%-plus, as well as strong capital and exchange rate appreciation potential, this investment is one of the best cash flow investment picks for 2023.
Northern Cyprus
Blessed with some of the most stunning beaches in Europe, on the north side of this sun-drenched island on the eastern Mediterranean, this newly rediscovered spot offers much to investors.
Diplomatic tensions kept Northern Cyprus' property prices depressed for decades compared to prices in the Republic of Cyprus across the border.
Relations have normalized now, and with tourism and real estate booming, prices in Northern Cyprus have started to catch up with its more expensive neighbor.
But great value is still available.
Due to its beautiful beaches, low entry price points, Mediterranean lifestyle, and strong rental potential, Northern Cyprus is a buy recommendation for 2023.
The Investment

With studios starting at £53,000 (about US$65k), this investment brings attractive potential ROIs because it's right beside the beach, plus, it's tapping into the booming wellness market.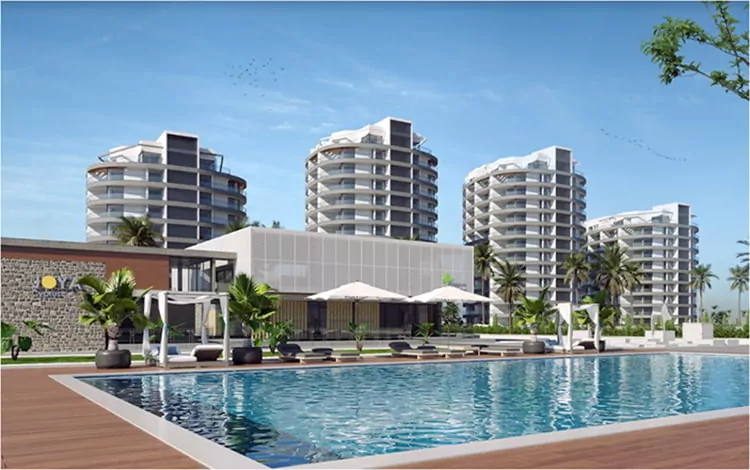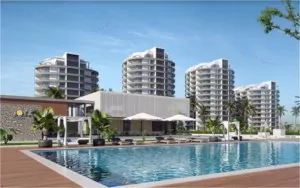 It's only 40 minutes from the airport, and the surrounding area boasts great seafood restaurants, golf, surfing, and plenty of activities for all ages.
A wealth of first-class amenities are already in place…
Here, your family (or your renters) can take advantage of year-round sunshine, with a private beach—plus a spa, fitness center, restaurants, landscaped parks, and a choice of indoor and outdoor pools—all on your doorstep.
At the heart of this project lies a popular wellness and anti-aging clinic.
Folks from all over Europe will flock here to take advantage of a wide umbrella of treatments from diagnostics and health checks… to diabetes recovery, fitness, and nutrition programs… beauty treatments, aging therapies, and mindful living programs…
We're looking at a conservatively projected 7% to 10% net ROI, along with strong appreciation.
For more details on this project, go here.
Belize
Ambergris Caye is the tourism center of Belize and has a relatively large expat population.
With Caribbean beaches, bustling little towns, and a barrier reef offshore, it's a beach-lover's, sailor's, and diver's paradise.
Its proximity to the United States, English-speaking population, and safety for tourists have made it a safe long-term rental investment location.
The Investment
These are studio apartments in an exclusive resort a few blocks from the beach on Ambergris Caye, Belize. The resort is branded by one of the few major U.S. hotel franchises on this tropical island.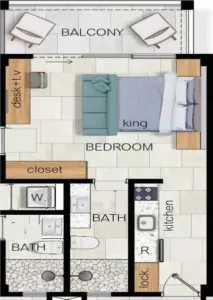 The studios come with great amenities, including a large pool, swim-up bar, on-site grill, gym, and tennis courts, plus turn-key in-house rental management.
The development is close to shops, bars, restaurants, and a short walk to the town center. It's in a prime rental market and offers affordability unique for its location.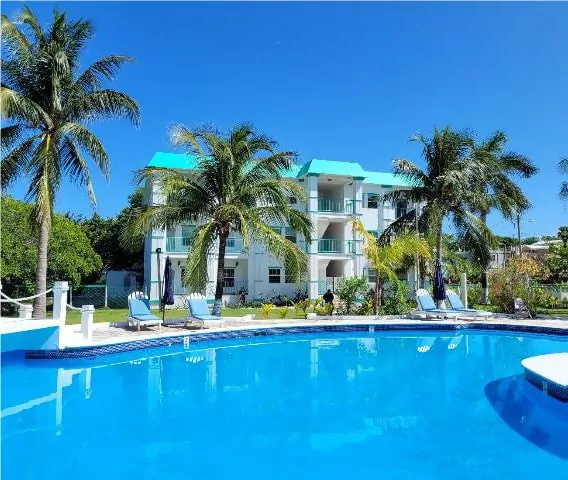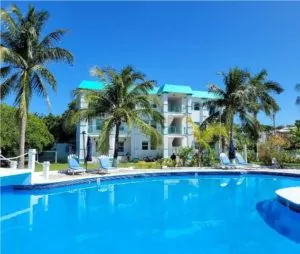 The apartments are 29 square meters (318 square feet) with an 11.5-square-meter (124-square-foot) balcony. The unit includes a kitchenette and a lock-out closet for the owner's use.
Prices start at US$129,900, plus a furniture package (if desired) and closing costs.
This investment will earn you a potential 7% net ROI (with conservative occupancy estimates).
Developer financing is available. The developer will accept many cryptocurrencies as payment and is experienced with clients using self-directed IRAs to purchase properties and will provide advising if needed.
As this is a mature market, you get less capital appreciation in Ambergris Caye compared to the rest of the picks in this list. However, the benefits of investing in these cash flow properties are compelling. You get stable rental yields in an established tourism market, international brand recognition, better amenities than most rentals on Ambergris, a great in-town location, and the ease of working with an established developer with a proven track record.
If you are interested in this opportunity, get full details here.
Lief Simon