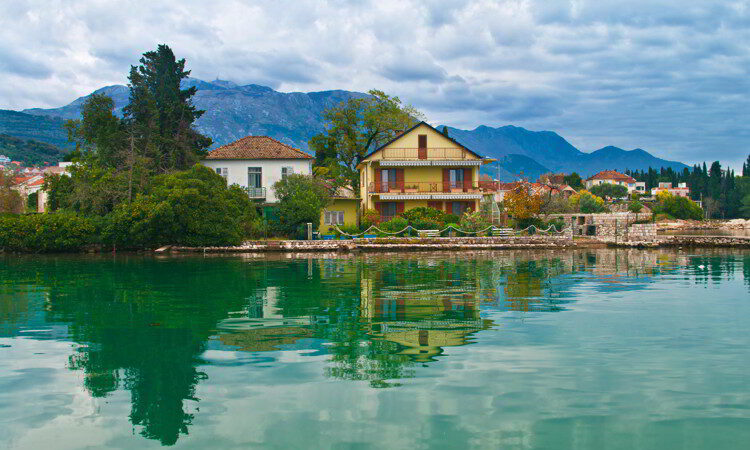 Why You Should Invest In Montenegro, Europe's Secret Riviera
Own On Europe's Secret Riviera For Less Than 70,000 Euros
The world's billionaires tend to hang out in the same places…
Moor their super-yachts in the same elite destinations.
And, for the most part, the rest of us imagine we could never afford to join them.
However, one off-the-radar destination that attracts more than its share of the world's jet-set is accessible to all.
Forbes likens this tiny European country to Monaco.
Overlooking the same stretch of water as Italy, boasting stunning fjords and a pristine landscape, the ultra-wealthy treat this yachting paradise like their own private riviera.
Meantime, this little-known country could be the fastest backdoor to an EU passport.
Yes, you could own here, in Europe's Secret Riviera, for as little as 62,500 euros.
To be clear, I'm not talking about a fixer-upper… or living miles from civilization.
The property I've identified puts us just 8 minutes from an exclusive marina with waterfront residences, restaurants, luxury shopping, and hotels…
And 7 minutes from an international airport.
How This Overlooked Gem Became A Top Destination For Billionaires...
I'm talking about Montenegro.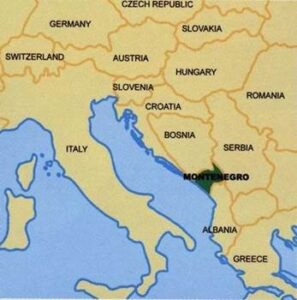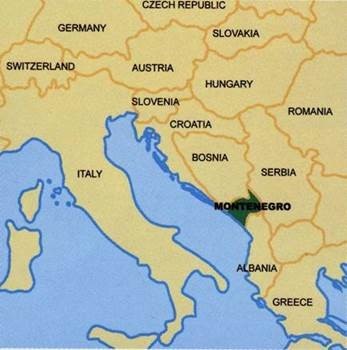 Most people haven't even heard of this little Adriatic country, which got its independence from Serbia in 2006. It joined NATO in 2017 and is widely expected to join the EU, 2025 being the latest estimate.
The government has a vision for the future of Montenegro, and the Bay of Kotor in particular, with a focus on developments targeting the world's most elite 1%.
One such project is Porto Montenegro (just 8 minutes from our property).
In 2007 Canadian gold billionaire Peter Munk bought a former military base and turned it into the largest marina in Southern Europe.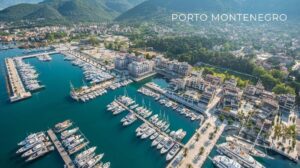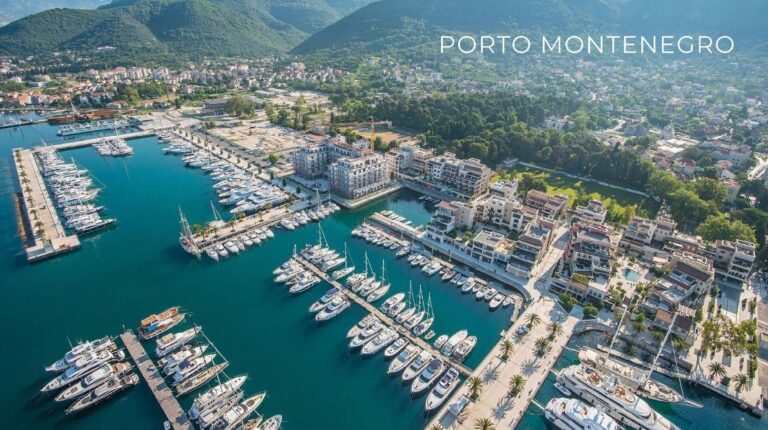 Today luxury penthouses sell for millions… the shopping center includes high-end brands Dior, Rolex, Burberry, Balenciaga… and A-listers flock here to berth their super yachts.
The Saudi royal family relocated its golden fleet of mega-yachts from Monaco.
This part of Montenegro is quietly transforming itself in a luxury travel destination, ranking #15 among the world's top destinations for billionaires.
And while we're not looking for somewhere to park our yacht, surprisingly enough we can own here, and, important, we stand to profit as Europe's "Secret Riviera" takes its spot in the limelight.
The opportunity I'm talking about is just a few minutes from the marina… in a hillside location nestled between high-end Porto Montenegro and UNESCO-protected old town Kotor.
Situated in Tivat, this development offers views of the blue Adriatic Sea to the front and the mountains behind.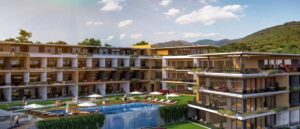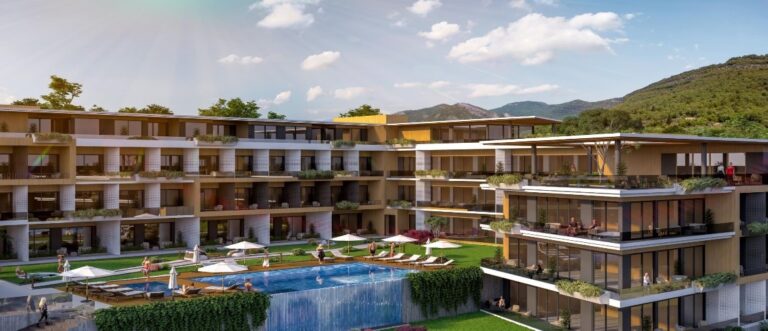 Like most European properties, the unit sizes are small with studios coming in at 22 square meters… or about the size of a hotel room. That works well for a short-term rental.
It also lets you get into a property starting from 62,500 euros (about US$74,000), although the average studio price is around 77,000 euros (views being the biggest difference for pricing).
Add in a 9,500-euro furniture package and you're still all in for less than 100,000 euros with closing costs.
You or your renter will have a slew of on-site amenities, including an infinity pool, gym, Zen spa, yoga room, and more.
You can get in with just 30% down, paying the balance over 18 months with no interest.
As construction is well underway and expected to be completed before the end of the year (maybe as early as October), your unit can be up and running for the tourist high season (June through August) in 2022.
While you're still making payments, you can be bringing in revenue.
Projected net ROI is 10.25% for the smaller studios.
Of course, you wouldn't have to make your luxury property available for rental. You could keep it as a European vacation home for yourself.
Or maybe you want to move in full-time. Montenegro makes it easy. You can get legal residency by just buying a property… any residential property at any price (unlike the Golden Visa programs in Europe that have minimum real estate purchases of 250,000 euros and up).
In other words, investing in this exclusive property can get you residency in Montenegro at the same time…
And, remember, Montenegro is slated for EU membership in 2025.
Whether you are looking for a prime location, overseas getaway, or a hassle-free income, this project stands out.
Not surprising, the project is selling fast.
I've personally negotiated and secured deals like this in different locations…
We have on the table discounts of US$10,000, free furnishing packages, financing offers, and ROIs of 10% net and more a year…
Plus, of course, a large selection of beach and water view properties all priced under US$100,000.
Everything will be revealed during my Pocket Money Beach Property Webinar.
Sign up today to get complete access to every deal and the entirety of the live video webinar, which will last an hour or two.
Head here now to learn more and to save your spot.
Lief Simon