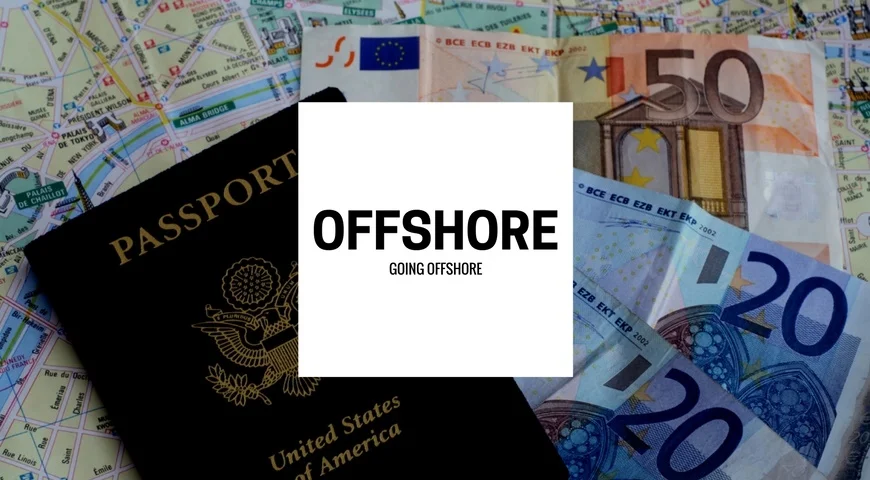 So You're Thinking About Going Offshore?
Going offshore has in recent years become a more mainstream idea. If you had asked people about going offshore as recently as the 90s they might have thought you to be a criminal, drug lord, or tax dodger. These days the offshore world is far from a foreign idea. It has become an integral part of any investment strategy. In fact, Google's monthly searches for "go offshore" have tripled over the last decade. If that is any indication, it is easy to see that this idea has become popular for a reason… it works. And by that we mean it works for whatever you goals might be… Dream of owning an internet business? Go offshore… Wanting to buy real estate at an affordable price? Go offshore… Looking to preserve your assets for your children or grandchildren? Go offshore… The list goes on and on.
The bottom line is this. If you want to save money, avoid political pressures, minimize your tax burden, not be tied to the whims of a single market, and have peace of mind that you are protected, both today and in the future, you need to be going offshore.
What is Going Offshore?
When we say "going offshore" what we are really referring to is the process of educating yourself on the best options available to you and then acting on them… following this strategy wherever it may take you… and in whichever country provides the best opportunity… It means not limiting yourself to one country, one project, one anything… Going offshore is about taking control of your financial future and diversifying your life.
What Going Offshore Is Not
Going offshore is not about hiding assets from the IRS, the U.S. government, or any other government for that matter. We are long past the days where you could set up accounts in foreign countries and avoid reporting income to anyone. The offshore world today is not about hiding but about making the most of opportunities… legally. If you are looking to skirt the law and hide assets then we strongly recommend you reconsider your offshore goals before continuing.
How To Get Started
Now that you know what it is to go offshore and why it might be beneficial to you, you'll need to start the process. This is the part where theory and practice collide, and where there is no substitute for educating yourself and doing your own due diligence.
Where to begin depends on what your goals are. Are you looking to simply educate yourself on the options available to you? Are you looking to diversify your investment portfolio beyond your home country? Is your goal to build and preserve wealth that isn't taxed too heavily? Or are you looking to protect your assets and while remaining compliant with the IRS? In each case, your goals should drive your offshore strategy.
5 Steps to Going Offshore