Bargain Real Estate And A Warm Welcome In Abruzzo, Italy
Historic Demographic Shifts In Italy Mean A Buying Opportunity For You And Me
Italy has had my attention for years… though probably not for the same reasons it captures so many Americans' imaginations.
Specifically, what interests me is the effect demographics are having on this country… and the opportunities they are creating.
From the mid-1980s until 2000, Italy had zero increase in population. Over the last 18 years, it has seen spikes of growth from immigration; however, in the last three years, the population has declined.
Meantime, Italians countryside have been for years migrating from rural areas to the cities.
The lack of population growth has combined with the ongoing migration patterns to create some seriously under-inhabited and, as a result, increasingly undervalued regions.
In these places, country homes and farms are being offered for sale for a song.
And it's not just real estate that can be a screaming bargain. In some parts of the country, nearly everything is better than affordable.
Italy has two faces. On one hand is Tuscany and the Italian Riviera, long-established brand-name destinations.
Here the grand villas trade for multimillions of euros… and cities like Florence and Portofino cater to the world's jet set.
On the other hand is southern Italy… traditionally Tuscany's stepsister. This part of this country is known as the cheaper alternative to chicer spots in the north.
Which is precisely why we like it… specifically, Abruzzo.
Why Abruzzo Is Out Favorite Region In Italy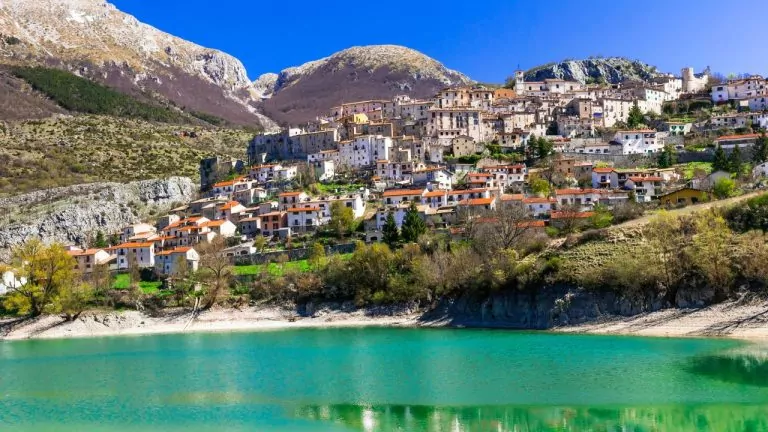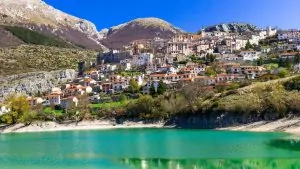 For me, Abruzzo is the best of Italy… because it has everything the recognized best of Italy (that is, Tuscany) has to offer… but nobody's paying any attention. This means lower prices and fewer tourists… two of my favorite things anywhere.
Abruzzo offers both coast and mountains. In winter, you can ski in the morning and be sitting at the beach enjoying a glass of wine in the afternoon.
It also offers dozens of quaint villages where you can embrace the quintessential Italian country living experience. A lifestyle that's stress-free and filled with one great meal and bottle of wine after another? What more could you want?
Buy a place with some land—easy to find and right now one of Europe's great bargains—and you could even grow much of your own food.
Of course, to be successful in that kind of lifestyle, you'll need to learn to speak Italian. Even most of the staff at hotels won't speak English. You can certainly find service providers in the area who do, but, day to day in this part of Italy, you'll be speaking Italian.
Day to day you'll also be in the middle of one of the world's oldest active civilizations, meaning history abounds. You could spend your time exploring nearby villages or take short trips to Rome or Venice… or, in season, the ferry across the Adriatic to Croatia…
I could get into that way of life.
Of course, Italy isn't all good pasta, cheap farmhouses, and centuries of fascinating history. It also comes with bureaucracy to make Napoleon proud. Papers and stamps, papers and stamps…
The biggest bureaucratic hurdle to consider is residency… and whether or not you should try to establish it. It's not difficult to qualify for residency in Italy. The trouble is that, when you become a legal resident, you also become a tax resident.
Become a legal resident of Italy and you're considered a tax resident even if you spend less than the typical standard of 183 days physically present in the country.
The other snag to Italian country living is the country's approach to taxation.
People complain about taxes in France, but I'd say that the situation is potentially more onerous in Italy. In Italy, income taxes are heavy… and can be complicated.
In addition to worldwide income, residents are liable for tax on financial assets held outside the country. This wealth tax is charged at two tenths of a percent (.2%); real estate you own outside the country is taxed at slightly more than three quarters of a percent (.76%).
If you're a retiree with a modest income and little in the way of assets dreaming of a new life in Italy… you're probably good.
If you've got big income (earned or passive) and portfolios of assets (real estate or otherwise), Italy might make more sense as a part-time option.
Regardless, I'd say the lifestyle you can get for the price right now can be hard to ignore.
Lief Simon