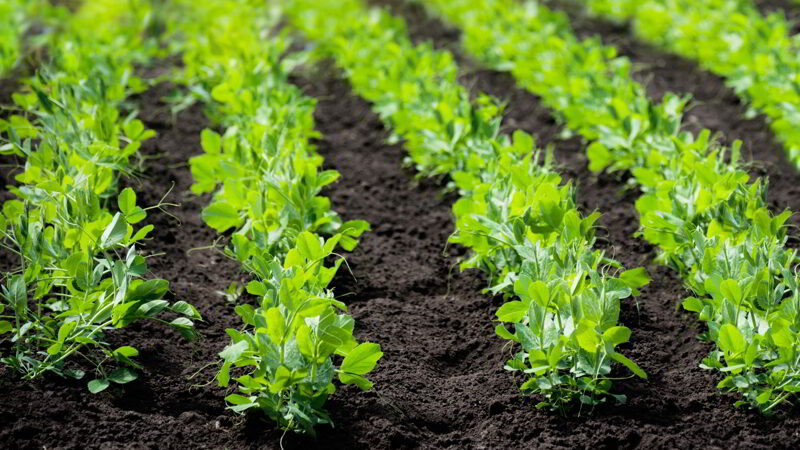 Investing In Productive Land To Prepare For Coming Food Shortages
The World's Overweight And Obese Populations Are Creating An Opportunity For Property Investors
A study by the London School of Hygiene and Tropical Medicine calls out the danger to food security created by an overweight global population.
Larger bodies require more energy even when sitting still.
The global population is expected to grow by 1.9 billion people between now and the year 2050.
The added strain on the food supply created by the overweight percentage of the global population is projected to be the equivalent of an additional billion people.
We're already seeing food wars.
China, Saudi Arabia, and other governments have long been buying arable land in other countries in an effort to secure food supplies for their citizens. Some governments, Brazil, for example, have put laws in place prohibiting foreign land ownership. Since 2010, the country has allowed no more than 2% of land to be owned by foreigners in any single Brazilian state.
I spent four months in the United States over the summer. It was my longest stay in the country in more than 22 years. I was reminded of many things I appreciate about living elsewhere… including portion sizes in restaurants. Everywhere I ate out, I was served individual meals that were big enough to feed entire families.
And everywhere I went—including the grocery store, of course, but, as well, places like hardware stores and Walmart—aisles were given over to candy, soda, chips, and processed foods, all super-sized and discounted the more you bought.
"Buy 4 Six Packs Of Soda And Save 80%!"
My point is that the overeating trend among Americans isn't likely to reverse itself anytime soon.
And the rest of the world is following suit. While almost 75% of the North American population is overweight or obese, 50% of Europe's population is likewise big. The figure is 25% for Asia.
Why To Spend On Productive Land
So, along with the pandemic, global warming, peak oil, and currency crises, now you can add food scarcities to your list of worries.
All good reasons to have a back-up plan.
And I believe that a key component of any back-up plan can be a piece of land somewhere in the world where you could grow your own food if you needed or wanted to. Even if the world doesn't run out of food, supply chains can get broken by embargoes or war, etc.
Of course, as with a physical gold back-up plan, you have to be able to get to your land in time of crisis.
It also helps if you know how to grow food… and have seeds to plant. So don't forget to buy a book on farming (a real book, not an e-book that requires a reader, which requires electricity) and packets of seeds to keep on hand. I have a library of self-sufficiency titles at Los Islotes, as well as a store of seeds that I replenish and refresh regularly.
Access Is Key
More important, perhaps, is access. Depending where you're planning to base yourself long term, good arable land options in the Americas are to be found in Belize, specifically in the Cayo District, in parts of Panama, including in the mountains and along the Veraguas coast, in Ecuador, in Uruguay, and in Argentina. In Europe, Romania, Croatia, even France or Italy could work.
A family of four, depending on the source you believe, should be able to provide food for themselves on a plot of land of 2 to 5 acres, depending on the quality of the land. Finding a small piece of land on its own isn't always easy.
However, Belize, for example, offers many options from small acreages to hundreds of acres. You could stake a sizeable-enough claim in this country for less than US$50,000.
In Europe, land isn't cheap, but you can find old farmhouses with enough land to grow food for a family for reasonable or even downright bargain prices in rural areas as young people in this part of the world continue their migration to the cities.
In Italy, for example, you can still find small farmhouses to renovate with land ranging from an acre to several acres for as little as 50,000 euros.
France has fewer renovation options, but here it's possible to purchase a farmhouse on several acres for less than 200,000 euros.
Bottom line is that investing in a piece of productive land as a backup plan for feeding yourself and your family in case of emergency isn't an overly cautious or overly expensive insurance policy.
In our world right now, it's a priority agenda, which is why agriculture and productive land remain a focus for me this New Year.
Lief Simon