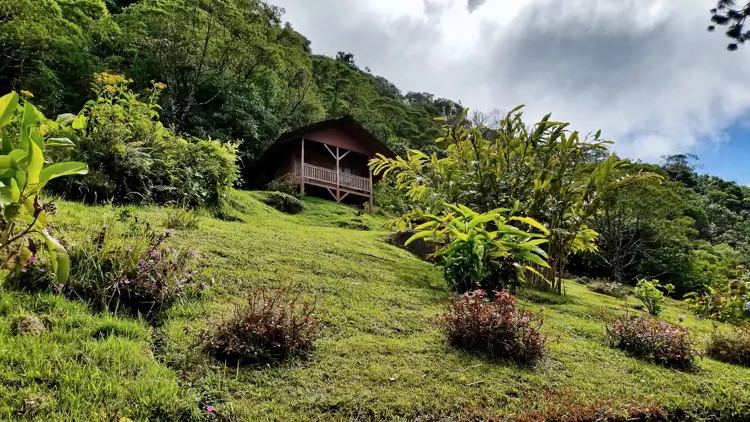 The Tiny House Movement Reached Panama With Explosive Profits
How We Can Profit From The Global "Vacation Reset"
This summer saw a flood of headlines and images of overcrowding in our National Parks…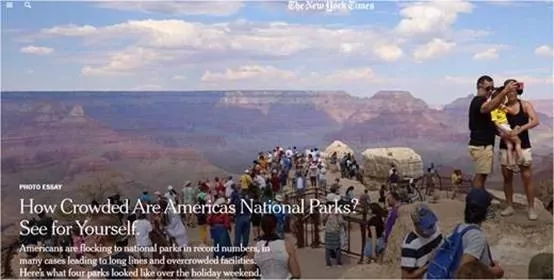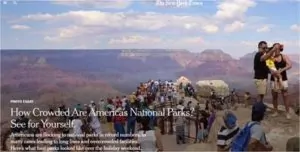 Meanwhile, my team and I have instead been scouting out houses with this view…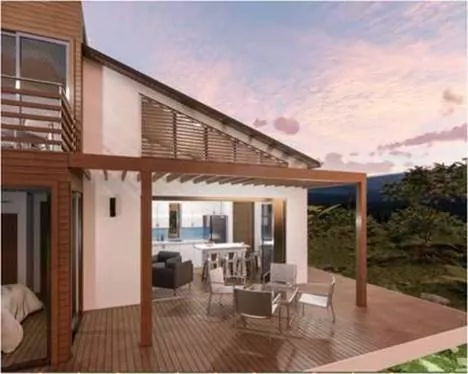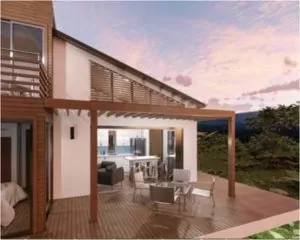 And the chance to snap up our own tropical getaway that comes with hassle-free income potential—for just US$120k.
A global "Vacation Reset" is under way, and we can position ourselves for profits.
While surging demand for the great outdoors may be news for The New York Times and CNN, the travel industry and, indeed, the developers I know are already one step ahead.
Airbnb's research shows about 95% of travel is now booked for entire homes, with a major shift away from cities, toward coastal and rural locations.
Cookie-cooker vacations are off the list. Bustling resorts and crowded city hotels are out.
And tiny homes now rank #2 on the top 100 wish-list for vacation homes.
What Does All This Mean For Us Investors?
It means the latest tiny homes project out of Panama could hand us explosive profits in the coming years…
Along with our own tranquil escape—all in one of the world's top retirement havens…
From just US$119,900.
Here's what you need to know…
These New Tiny Houses Out Of Panama Are Selling Fast
This is a property our readers have been crying out for—your own home in Panama, in a welcoming, master-planned community, at less than US$120k.
Situated in the tropical highlands of Panama, we're getting in on a great location near both Boquete and David.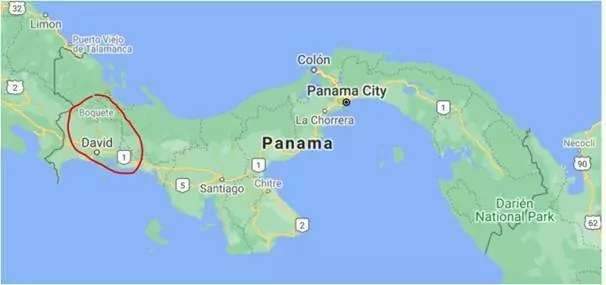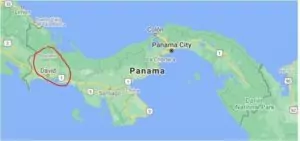 Featuring incredible 270‑degree mountain views, natural creeks and streams running through the property, and communal orchards and gardens, this is the ideal destination for nature lovers and people who want to escape the crowded cities.
You'll enjoy springtime weather year-round, perfect for outdoor activities, or relaxing on your terrace enjoying the views out over treetops down to the river.
On site will be a restaurant, a pool, and an artisan market, as well as a yoga space and watersports on the lake… it's all on your doorstep.
At the same time, you are close to a thriving expat community in Boquete… and to David, a bustling city, where you (or your renters) can get your fix of shopping malls, dining out, and busy city life…
You'll have easy access to the airport and to quality health care.
Unsurprisingly, most inventory has already sold out to the developer's internal list.
Only 4 of these US$119,900 units are available as I write.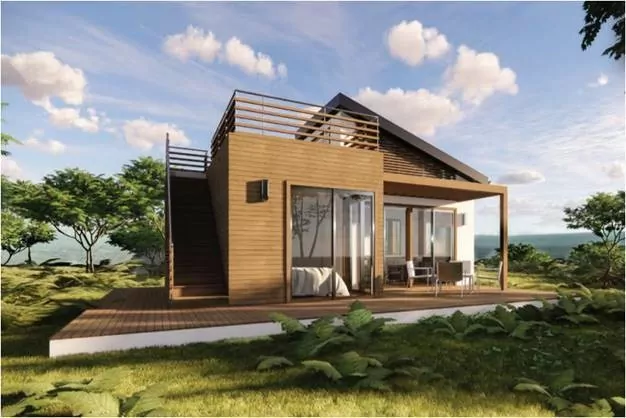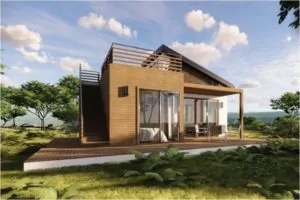 Every inch of the 357-square-foot house is designed to maximize space, storage, and light.
You'll also have a rooftop terrace and a veranda. In a tropical climate (unlike my home in rainy Ireland many years ago), you'll get full value out of your outdoor space.
All told, you're getting a total 979-square-foot footprint for your US$119,900.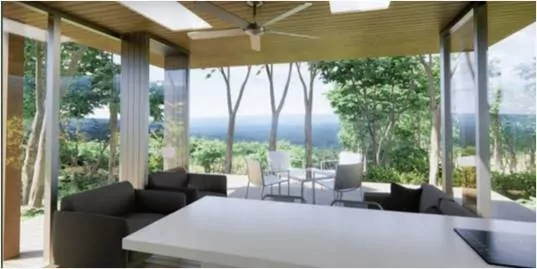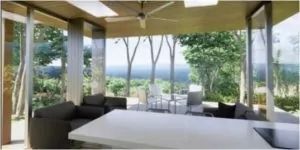 These eco-friendly homes integrate use of solar panels, wind turbines, grey water re‑use, and more, saving you money while also allowing you to be kind to the environment.
Plus, teak will be used in the construction, meaning you're getting a high-end, durable home.
You can also choose smart-home technology if you wish.
This is a pre-construction project, a US$2,500 refundable deposit secures the unit of your choice, with the cash payment schedule based on construction progress.
Financing is also available.
This is a unique chance to snap up a profitable home in Panama for just US$120k, with the best of both worlds on your doorstep…
To claim your own tranquil escape, with a vacation home option ranking #2 among today's travelers, in one of the world's hottest real estate markets…
Again, inventory is limited and selling fast.
For full details, and to ask any questions you can get in touch here today.
Lief Simon