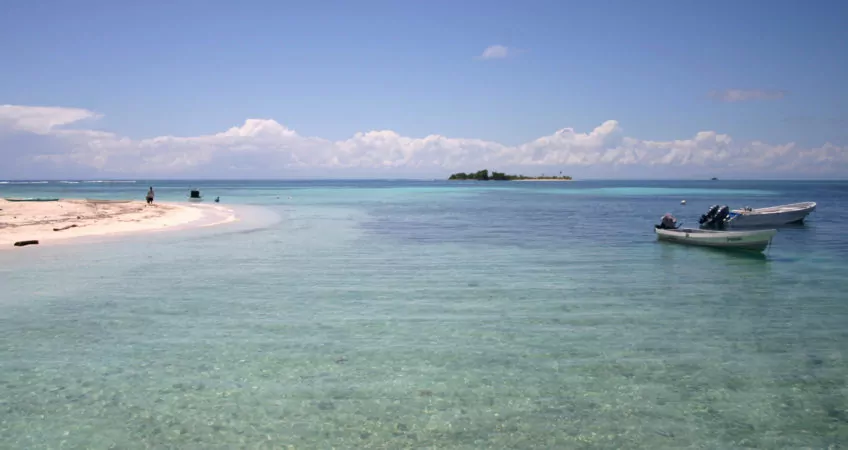 Why Cayo, Belize Should Be Your Plan B Destination
Why This Particular Spot In Belize Is Part Of My Personal Plan B
Today I'd like to speak with you about a little-known escape in Belize that's about to take off…
Last year, amid the pandemic and civil unrest and political upheaval in too much of the world, this little slice of paradise saw a massive boom in interest.
Some savvy folks had an "aha! moment," and suddenly realized that Belize—specifically a self-sufficient community in the heart of this country's Cayo District—could be the perfect "Plan B"…
Or, what has turned out to be the case for many, the just-right "Plan A."
This community is surrounded by tropical rainforests, the majestic Maya Mountains, and the Belize River Valley…
It's a nature-lover's paradise, with wide-open spaces crisscrossed by rivers for swimming and kayaking, rainforests for exploring and hiking, and Mayan ruins for climbing…
It's the perfect haven for anyone who wants to reclaim their independence while leaving the bills, cold winters, and rat race behind.
To top it off, right now, your slice of this secret Belize paradise start at just US$35,000.
I have a long-standing relationship with the developer, and he tells me prices are set to rise by at least US$4,000 come January 2022.
Even at that price, owning here would be a bargain…
But why pay more than you have to to become part of one of the most independent-minded and appealing communities anywhere in the world?
Meet Tony—He's One Of My Neighbors Here…
As way of full disclosure, I've purchased a lot in this community.
It's right on the river… and I'll be visiting in person in January, after our Live And Invest In Belize Conference taking place Jan. 12–14, to finalize plans for the house Kathleen and I intend to build here.
Belize has always been part of our long-term plan… and, with everything going on in the world, we feel like it's time to pull the trigger on the Belize piece of our Plan B.
I have known Phil, the developer, for a long time now. I've seen this parcel of land grow into a thriving riverside village with residents of all ages and backgrounds…
From retirees to young families, from ex-military to former ER nurses, and from arborists to tax attorneys…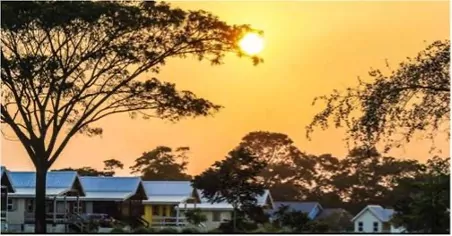 Carmelita Gardens is a place where folks live simply, enjoying the everyday freedoms many places back home have lost.
It offers a more relaxed, healthier pace of life.
One of the residents here, Tony, moved to Carmelita Gardens from the Bronx. He likes to show people his old driver's license with a photo of him looking stressed and gaunt. You wouldn't recognize him from that photo now.
Today Tony has a healthy, energetic glow and couldn't be happier with his new life in his simple yet elegant cottage in Carmelita Gardens.
Tony was kind enough to record a short video, to give us a glimpse inside his home and this welcoming community. Take a look: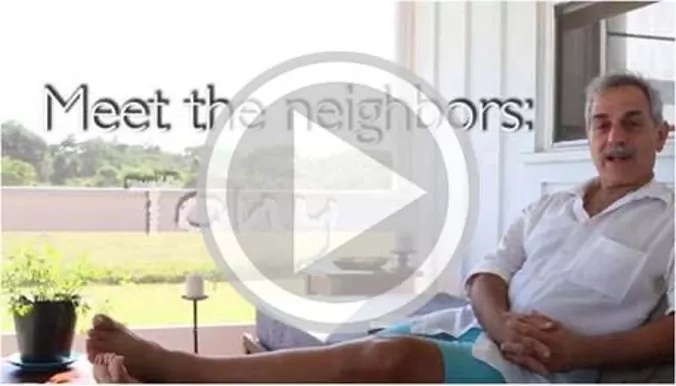 Tony went looking for warmer weather, a lower cost of living, and a place where he's be able to spend more time outdoors…
Tony Found His Home In Belize—Join Him From US$35K
Your home here is less than a two-hour drive from Belize City and the international airport…
And only a short distance from San Ignacio, a charming, bustling town with a hospital, grocery stores, hotels, cafés, restaurants, and the largest Farmer's Market in the country.
This is a peaceful riverside community that boasts sustainability and independence at the core of its ethos.

Gardens and orchards are interwoven with the housing lots, providing fresh and organic food.
Each home here is self-sufficient, too. Houses have solar panels, rainwater harvesting, filtration systems, and productive gardens.
And this isn't your parents' idea of off-grid living. Self-sufficiency technology has improved significantly in recent years. Today your self-sufficient lifestyle can include all the comforts of back home, including a big-screen TV, washer and dryer, high-speed internet, and air conditioning.
Want a skype call with the family back home or need to take a zoom call for business?
That's no problem here.
This Is No Cookie Cutter, "One Size Fits All" Plan…
Phil's motto for Carmelita Gardens is "Independent Together," which applies to the community of individualists establishing itself here as well as to the homes and facilities they're building.
Planned as a traditional town, the neighborhoods around the Town Square have garden lots with cottages. Radiating from there are larger village and estate properties.
All houses regardless of size and style are handcrafted using quality materials and methods. The off-grid systems are custom designed for each owner's lifestyle and budget, and they all have luxury finishes to the owner's specifications.
Finishes include granite counter tops, beautiful exotic hardwoods, outdoor kitchens, swimming pools, or a myriad of other choices.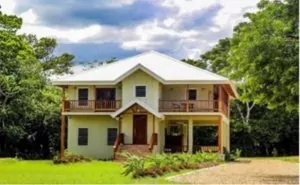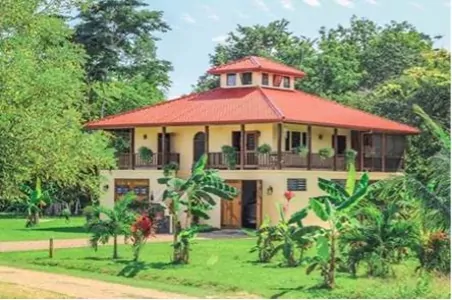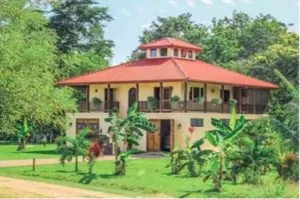 Phil's team will work with you to make sure you get the home you want, to suit your lifestyle, your budget, and your needs.
You know me. I'm a numbers guy, but it's not always about the path of progress, ROI, and appreciation. The home Kathleen and I are now preparing to build here at  Carmelita Gardens is a legacy for my family's future.
And, while I have always valued my independence and freedom, I certainly didn't foresee just how important this project would become when I bought here back in 2018.
For many, reclaiming an independent lifestyle has become a priority agenda for their moves overseas…
Again, lot prices here start at only US$35,000.

You can secure your lot with just US$7,000 down, and pay the rest interest-free over four years.
If you're not up for building your own home, you'll also find affordable turn-key options.
Houses start at only just over US$100,000, and Phil has a great team of experienced architects and builders happy to work with you to create the home that suits you best.
Perhaps the most important thing to note today is that, due to the rising land prices in Belize, as well as the surging demand for property in this community, Phil is raising the prices on all his lots in 2022.
After Jan. 1, 2022, the cheapest lots will be selling for US$39,000 each.
Act now and you'll lock in an immediate US$4,000 equity on your land.

Wait and you'll pay more.
He'll answer all your questions and even arrange a virtual tour if you'd like to see for yourself just why this little community is so special.
Or you can come on down in person anytime.
Lief Simon