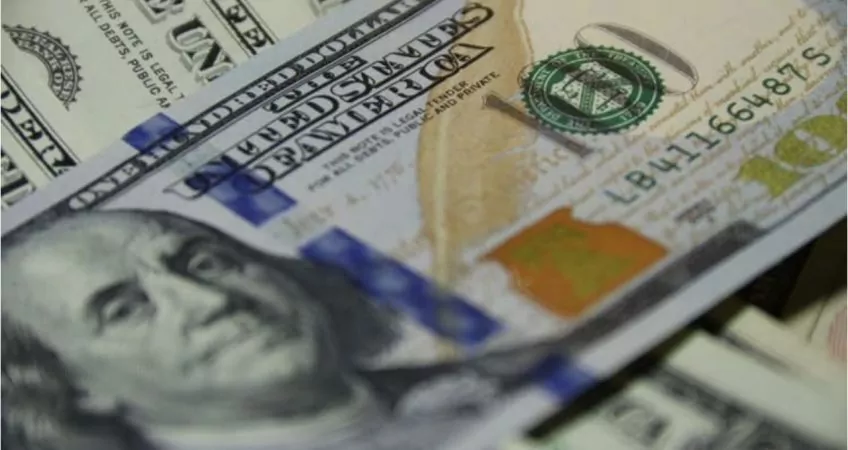 Top 5 Global Investments To Suit Any Portfolio
How To Choose One Global Property Investment Over Another
At the Retire Overseas Conference we hosted a few weeks ago in Las Vegas, the question I was most frequently asked was:
Which of the real estate opportunities being presented as part of the program made the most sense for the attendee asking the question.
I'm not an investment advisor, but I tried to outline the differences among the various opportunities so would-be investors could identify which might be a best fit for their portfolios.
When considering any potential investment, begin by asking yourself whether you are buying more for capital appreciation or for cash flow.
At this stage of my investment career… as I get closer each day to "retirement"—I'm looking to add more cash flow components to my real estate portfolio.
If you, too, are shopping for cash flow, next consider when the investment on the table will begin generating some. In some cases (a rental apartment that you buy already fitted out for tenants), cash flow can begin immediately; in others (a turn-key agricultural play, for example), you won't begin receiving payouts for a few years.
While the quickest way to generate income can be to purchase an apartment that is rental-ready, that approach generally means you're buying a one-off property and must then put in place a rental manager to take care of it for you.
Over the past two-and-a-half decades, I've invested in more than two-dozen one-off rental properties in different countries around the world. I currently continue to hold nine of these investments in six countries.
What can I tell you about this approach to global property investing based on that long experience?
Give me turn-key instead.
Again, at this advancing stage of my investment career, I'm more interested in hands-free options for generating cash flow from my property holdings.
Quickest Cash Flow I Know
The best quick-start offshore cash-flow option I know of is aquaponics. The aquaponics developer we're working with in Thailand now has a couple of years of experience operating his systems and selling the produce.
It takes time to set up a new greenhouse and to install the necessary systems, but cash flow begins within 12 to 18 months from the date of your investment. After that, revenue from harvests is paid out every six months.
Not quite the same as monthly rent from a rental property but less headache than dealing with renters… and the projected returns (of better than 14% annualized over the life of the investment) are better than average net yields from most rental properties. Plus, you can get started for just US$31,000.
Otherwise, agriculture opportunities typically begin generating revenue in year three or four after your investment, depending on the product.
The New Black Gold
The developer of a truffle plantation we're working with projects first harvests in year three after the trees are in the ground.
Truffles are a luxury product enjoying fast-increasing demand among the world's affluent. Meantime, wild production has been inhibited by drought and climate change. That's where the developer we identified comes in. He's farming truffles in a formal way.
Planting trees for truffles to grow on is just the start. The developer in question is also using modern technology to help the truffle spores grow quicker and more broadly among the tree roots. The bottom line is excellent returns and cash flow for owners of the trees.
The production from this truffle plantation is sold in euro, meaning this can be a great option for someone looking for euro cash flow or currency diversification.
Cash Flow Does Grow On Trees
Cash flow starts in year four for most turn-key fruit tree plantation investments, and then trees go on to produce for at least 30 years and sometimes up to 50 to 60 years more. This makes this kind of investment an excellent choice for someone trying to put in place long-term retirement cash flow. It's a great legacy opportunity; you can be buying for more than one lifetime of income.
Different factors can play a role in whether a particular opportunity meets your objectives. For many, the fact that the fruit tree plantation we work with operates in U.S. dollars is a comfort. If, though, currency diversification is an agenda for you, this would not suit.
Some people get excited about a particular fruit. Mangos, for example, are the most eaten tree fruit in the world. The fruit developer we work with sold out previous mango plantation offers we've reported on but launched a new mango plantation at this month's Retire Overseas Conference in Vegas. If you (like so many others) want in on mangos, this is your (maybe last) chance.
One seasoned real estate investor stopped me in the hallway at the Las Vegas event to tell me that, while he thought the agriculture cash flow projects being discussed were great, they just didn't turn him on. He was more excited about a shorter-term opportunity offered by a developer in Panama that he believed fit his portfolio needs better.
Hard Money Housing Loan
This opportunity is related to the boom market that is local housing in Panama. The developer is financing the project with small hard money loans from individual investors. The loans are secured by the houses under construction, and the timeline to return is less than two years.
The annualized upside is in the 12% range, which works out to be a bit less than the longer-term annualized projections for the agriculture projects. On the other hand, you're getting your investment amount and your interest back in a relatively very short time. This can be the deal cincher for many investors… especially investors who've reached the point when they aren't buying any green bananas.
The pent-up demand for local housing in Panama is big, so I don't think there's any risk that the houses won't sell. In fact, the developer is working with a long list of pre-approved buyers.
Beach Rentals In Brazil
My most recent rental property investment was in Brazil. The attraction for me in this case was a combination of price, projected return, and the currency and economic diversification that Brazil provides my portfolio.
Rental projections from the developer for these beach townhouses are through the roof. I don't disbelieve the guy (if I did, I wouldn't have invested with him). Still, I dialed back my expectations… and still found the yields to be worthwhile.
Bottom line, this is an excellently priced beachfront opportunity providing excellent cash flow. I couldn't resist.
That said, this is not as turnkey an investment as the agriculture projects, though the developer has put in place the infrastructure required to manage the rental through local partners.
Lief Simon