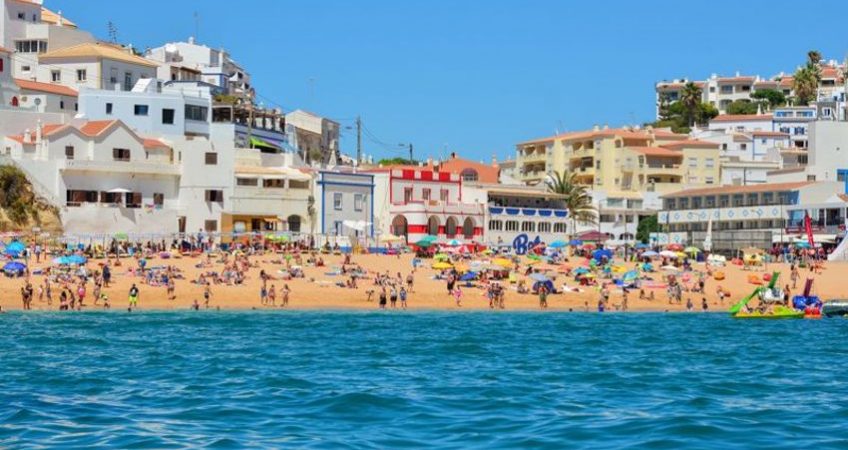 Five Flags: Comparing Panama And Portugal's Citizenship, Residency, Real Estate, And Taxes
#1 Choice For Going Offshore In 2019
We Americans tend to dismiss Europe for overseas lifestyle and investment options, thinking this part of the world is too complicated or too expensive.
The truth is that some European countries can be cheaper than destinations that might much sooner come to mind as top live and invest overseas options. Portugal is one of them.
I've gotten to know Portugal well over the past several years. My bottom-line impression as a result is that this country is the best place in the world to think about living or retiring overseas in 2019.
Big, bold claim that I don't make lightly.
And, in fact, it's not the whole of it.
In fact, this country is more than the world's best place to live or retire overseas.
Portugal is also one of the best places in the world to think about owning real estate today… for investment, for personal use, or, best case, for a combination of the two.
This country also makes it easy and affordable to establish residency and even to acquire a second citizenship, if that's an agenda for you. In fact, its minimum-income residency option could just be the most affordable available anywhere.
Some 25 years ago, I was the first to identify Panama as a top overseas retirement haven. That country, you know, went on to become broadly recognized in this context and today is one of the world's most established and respected go-overseas destinations.
It's also home to our Live and Invest Overseas HQ.
In other words, I know Panama well. How would I compare Panama and Portugal?
Here goes…
Portugal Versus Panama: Real Estate Purchase And Investment
Portugal continues to emerge from recession and its extended post-2008 real estate crisis. Prices have stabilized and are on the rise in spots, especially in key Lisbon neighborhoods, for example. The best addresses in Lisbon are now comparably priced to comparable neighborhoods in other European capitals, such as Rome and Madrid, but real estate in this city remains less costly than property in Paris or London.
That said, property prices in other parts of Portugal are reasonable in general and a bargain for Western Europe.
In the Algarve, you can still buy at 1,400 euros per square meter or less outside the center of old-town Lagos, for example, where Lief and I made our first Portugal investment three years ago. Prices start at as much as 2,000 euros a square meter in higher-end tourist locations like Carvoeiro. Thanks to a robust U.S. dollar, that means that even the upper end of the apartment market here is still very affordable.
Note that villas have different pricing, as they come with land.
Renting short term on the tourist market, you can look for net yields of 5% at a minimum. Buying right, working your rental marketing, and filling your property in the off season with a three- to six-month rental, you could net 8% per year or more.
In Panama City and in the City Beaches area nearby, condos in the better areas are selling for at least US$2,400 a square meter. In Punta Pacífica, prices are more than US$2,700 a square meter. Rental rates support these prices. That is, you can expect net yields in the range of 5% to 8%, but you're not likely to see double digits even at the beach.
Portugal Versus Panama: Residency
Panama offers more than a dozen residency visa options and qualifying for them can be easy… but it's not cheap. Between government fees and attorney costs, expect a pensionado residency visa to run you about US$2,500 all in. You'll spend US$3,500 to become a Friendly Nations resident.
You need at least US$1,000 a month (US$1,250 for a couple) from a pension or Social Security to qualify for Panama's retirement visa. In Portugal, an individual must show around 1,300 euros (double that for a couple) of monthly income, but the income can be from any source.
However, the cost of applying for a resident visa in Portugal is less expensive than in Panama, about US$1,500 all in.
Portugal also offers what we have named the world's best residency-through-investment Golden Visa program. See Lief Simon's essay below for details on how this works.
Portugal Versus Panama: Citizenship
You can apply for naturalization in Panama after five years as a permanent resident. Panama expects you to give up all other citizenships once you're naturalized, but they don't enforce this requirement directly, as Singapore does, for example.
Portuguese residency can lead to citizenship after five years of residency (recently reduced from six), and you need not relinquish any other citizenship you hold.
In addition, a Portuguese passport is an EU passport, meaning that, once you've qualified for one, you could live and work in any EU nation without restriction. An EU passport is also a more useful travel document, allowing for visa-free travel to more destinations than a Panamanian passport.
In both cases you'll have to take a test in the local language as part of the naturalization process.
Portugal Versus Panama: Taxes
This is where Panama eclipses most competition, including Portugal. With its jurisdictional approach to taxation and tax exemptions for bank interest and agricultural income as well as tax incentives for tourism projects and businesses operating in certain areas of targeted development (Panamá Pacífico, for example), Panama makes it possible for you to organize your life and your business so that you and it pay little or no tax.
Portugal is not a no-tax or even a low-tax jurisdiction, but it does offer options for reducing your tax burden. Specifically, the country has introduced what they call the Non-Habitual Resident (NHR) Program (yes, we agree… very unfortunate choice of names).
Under the NHR program, you are exempt from taxes on most if not all (you should seek local tax advice to understand how this would play out given your personal circumstances before applying) income from outside Portugal for 10 years. As Portugal taxes residents on worldwide income, the NHR tax exemption can be an important advantage.
Bottom line, all things considered, Portugal today competes handily even with the grand-daddies of the invest and diversify overseas world, including Panama.
Kathleen Peddicord