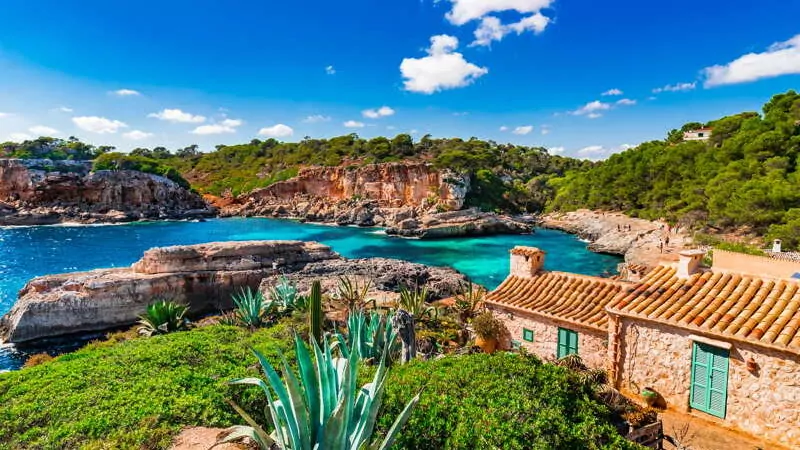 Top 3 Buy To Flip Markets For Real Estate Overseas
3 Best Buy-To-Flip Markets Overseas
Buying to flip is a common real estate investment strategy in the United States that doesn't make sense in most of the rest of the world where leverage isn't easy and the costs of buying and selling are typically too great to make the math work.
The option is to buy pre-construction.
New construction is ongoing in most active real estate markets, meaning developers are constantly looking for help funding next projects. One strategy can be for them to pre-sell units in planned buildings. The developer generates cash flow, and you, as the investor, benefit from a reduced price and staged payments.
The biggest advantage for you as the buyer is the ability to flip your unit, if the market sticks with you, before having to come up with the big final payment when construction is complete. This is both the greatest upside and a risk. If you're not able to sell before that final payment is due, you could lose everything. That's why we don't recommend a pre-construction investment if you don't have the cash to close. Have enough capital in reserve to cover all payments before entering into a pre-construction contract.
Not that you're going to close with your own capital if you can help it. For this kind of investment, focus on markets where financing is possible—either from a bank or the developer—so you have a back-up for that final payment and save your own cash for other opportunities.
Top Buy-To-Flip Market #1: Panama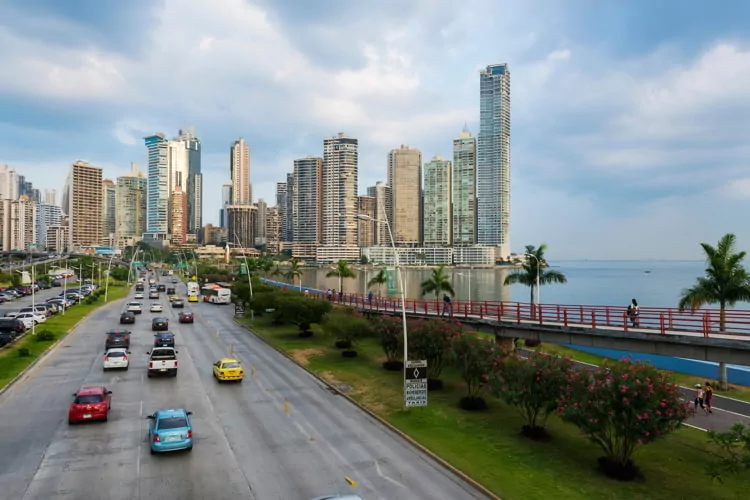 All Panama but especially Panama City has been one of the greatest economic success stories of the past two decades. The massive growth has been due largely to foreign investment.
When the United States handed over ownership of the Panama Canal to Panama in 1999, the country fell immediately into recession. It needed to find a way to replace the disposable income that all those U.S. GIs had been spreading around and quick. The country looked next door to Costa Rica, whose economy is based almost entirely on income from foreign tourists and resident retirees. We could do that, too, Panama figured, and began working in earnest to attract the attention of North Americans.
Panama targeted eco-tourists and budget-conscious Baby Boomers looking for places where they could stretch their retirement nest eggs. It introduced a pensionado residency program, improving on the model Costa Rica had by now made famous, offering resident retirees discounts on everything from restaurant tabs and movie tickets to plane fares and prescription medications. Retirees, Panama figured, like the American GIs, living in the country, would be spending on a monthly basis. Tourists, while helpful for an economy, come and go.
Next, Panama targeted international companies, playing up the incomparable advantage of its geographic position. This country literally at the hub of the Americas is ideally located for a business doing business across the Americas.
Plus, thanks to the investment made over decades by the U.S. military, the infrastructure in Panama City is in a league of its own for the region, and much of the population, thanks again to the extended American presence, is English-speaking.
Panama has worked to woo companies like Dell, Proctor & Gamble, Adidas, Caterpillar, Nike, Estee Lauder, and others shopping for the best place to locate their regional headquarters. Today, more than 150 multinational corporations have this country's capital as their base, employing, among them, thousands, including hundreds of foreign management staff. All of these people need places to live, and the imported foreign executives have helped fill buildings that many predicted would sit empty long after completion.
Panama has a second incomparable advantage in its canal, which it expanded in 2016 and which generates more than US$2.6 billion of revenue each year. That's a lot of cash flow for a country of 4.2 million people, and the amount increases every year. Panama wisely continues to invest much of this canal income into infrastructure projects, expanding its highway systems, building new hospitals, and generally making the country ever more appealing for the foreign investor.
Coupled with its developed international banking and financial services industries, the canal economy has helped to position Panama as a regional safe haven.
Colombians, Venezuelans, and Argentines like to park their capital in Panama City's dollar-denominated condos, fueling the city's pre-construction market.
Now Panama has attracted another pool of foreign investors—the Chinese. In June 2017, former President Juan Carlos Varela ended diplomatic relations with Taiwan and established formal ties with Beijing, leading to a tidal wave of Chinese investment. China is positioned to become Panama's most important commercial partner. Mega-infrastructure projects under discussion include a new rail system to make the transport of goods from the west of the country to the canal more efficient.
In separate good economic news, in 2019, the country began development of the largest copper mine in the world, setting the stage for a new source of significant revenues long-term.
In the 20 years since the Americans pulled out, Panamanian markets have cycled, including a drop in property prices after the 2008 global crisis, but the trajectory has been and continues up.
We first recommended Panama's property market as a buy in 1998 and are more bullish on this country's prospects today than ever. However, as we write, values are soft, creating a buy-on-the-dip opportunity.
The country's pre-construction market is established, extensive, and competitive, meaning many options. The best deals are the earliest in. Shop for a just-released building to get the biggest discount.
One developer we've worked with in this country for two decades offers medium-term financing for some units in some buildings. He can't make staged payments an option for all units or all buildings because then he wouldn't have enough capital for up-front construction costs. Still, his buy-over-time program gives him an advantage in the marketplace. No other developer in Panama offers such an option.
Historically, developers and investors in Panama have focused primarily on the upper end of the market. Panama City is home to a surprising number of US$1 million-plus apartments. That buyer is well catered to.
Recently, another developer we've worked with for years has identified a new niche—the Panamanian yuppie. All those international companies hiring all that management staff are creating a new demographic, a high-end subset of the local middle class.
These people can't afford the million-dollar apartments on Avenida Balboa or in Punta Pacifica, but they don't want to live outside the city and commute two hours each way to work, creating a demand for small- to medium-sized apartments in internationally competitive buildings in central city locations. This developer is offering good pre-construction terms for units in buildings that should appreciate in value while generating solid cash flow.
Top Buy-To-Flip Market #2: Dominican Republic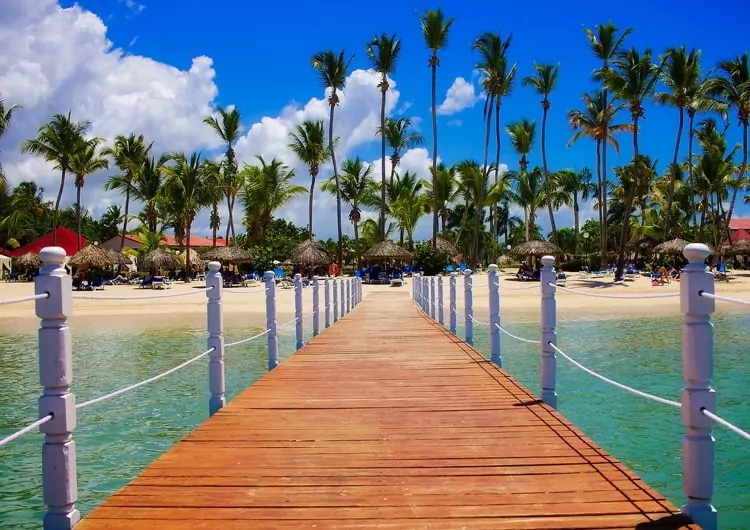 Rapidly expanding demand and undervalued pricing make the Dominican Republic a top rental investment market, and local developers are looking to fund new projects through pre-construction. You can buy a rentable apartment for as little as US$100,000 or less. One-bedroom units in a project in a prime Santo Domingo location that we're analyzing as we write this book start at US$66,000. Financing is possible for foreign buyers, meaning the Dominican Republic offers the lowest buy-in capital requirement of any cash-flow market we know. A modest investment positions you for net yields as high as 10% per year.
Having invested in a rental property in the Dominican Republic, you'll have no trouble filling it. The number of tourists visiting these shores has increased year over year for the past decade. The DR, which saw more than 7 million tourists in 2019, growth of 8% over the previous year, is the top destination in the Caribbean, representing 20% of travel to the region.
The country's open-sky policy has resulted in many new flights, including more nonstop routes to and from the United States. All those arriving passengers translate to average hotel occupancy rates of 77%. These tourism trends are expected to continue, fueling short-term rental demand, including both for beachfront resort communities with five-star amenities and well-located executive rentals in capital city Santo Domingo.
The DR's burgeoning tourism economy is not reliant on one market. The country attracts travelers from North America, Europe, and South America, with direct flights from all three continents. Beaches are the main draw, but Santo Domingo adds one of the biggest and oldest Spanish-colonial town centers to the mix of attractions, and, as the country works to position itself as a Caribbean business hub, executive travelers are creating a new demand.
Top Buy-To-Flip Market #3: Poland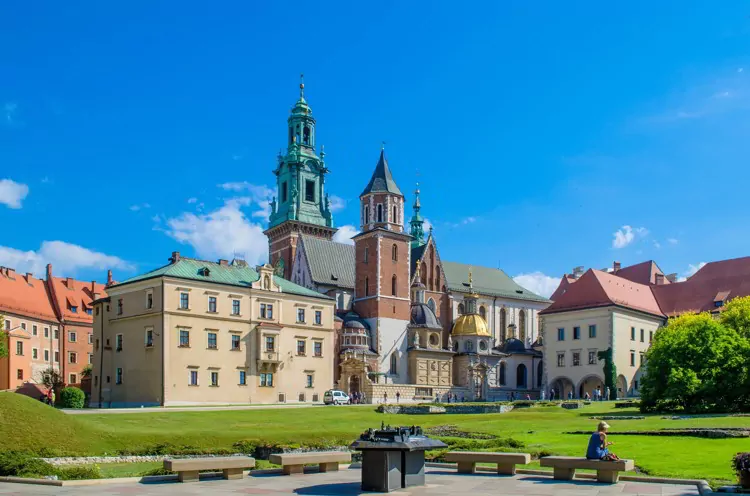 Our final buy-to-flip market is off most people's radar, both for investment and for lifestyle, but we like Krakow, Poland. This historic city is enjoying a growing tourism industry (with 10 million visitors in 2019) and is home to 10 universities, creating student rental demand. Buying pre-construction in Eastern Europe could be outside your comfort zone, but Krakow is a market with good potential that you could get into with less than US$100,000.
Look for a project close to the old town or one of the universities. Krakow is a small city of only about 760,000 people, so its real estate market isn't as active or complex as, say, Panama City. If it sparks your interest, you'll be able to get a handle on the lay of the land quickly.
Many other destinations can make sense for a pre-construction flip. The key to success at this strategy is a buoyant economy where housing demand is expanding rapidly. That demand growth could be thanks to foreign workers or students moving to the city, as in Panama City and Krakow. Or it could be the result of a swelling middle class, meaning more local folks every month looking for bigger or more modern housing options.
Lief Simon