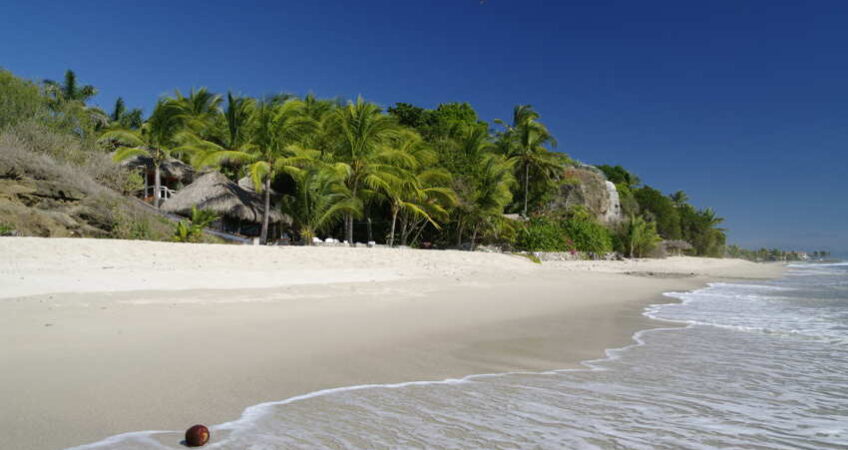 Pre-Construction Opportunity In Riviera Nayarit, Mexico
Forget Tulum—This Is The Place To Be Investing In Mexico
A few years back, while everyone else was still raving about Tulum, I'd already moved my sights over on the other side of Mexico.
If you took my advice then you got a heck of a deal on an ocean-view property situated in the heart of Mexico's next big push in tourism.
As I expected, significant government investment has put our once-private escape on the map. Luxury resorts are now honing in on this stretch of coast, set to be the next Tulum or even the next Cancún.
While vacationers are obviously on hold for now, Mexico was one of the top 10 most visited countries in the world in 2019, drawing some 44.7 million visitors.
Bear in mind, these numbers were in the 18 million range back in 2008. Mexico has a proven long-term track record that won't be knocked back easily.
I'll explain this transformation in a moment, but first the good news…
I've negotiated a deal with a project that rivals what I found here years ago.
This developer, whom I know well at this stage, has agreed to extend a special offer…
As an Offshore Living Letter reader, you can get a ready-to-move-in, ocean-view condo at pre-construction pricing… despite the fact that the building is complete and first-class facilities are already in place.
The condo building that I'm speaking of is Sueños Del Mar, a 32-unit, five-story tower within the main project's hilltop eco-community.
Overlooking the Pacific Ocean, the project is located in the heart of Mexico's Riviera Nayarit, about 40 miles north of Puerto Vallarta, along a coastline dotted with islands, seaside villages, and protected nature reserves.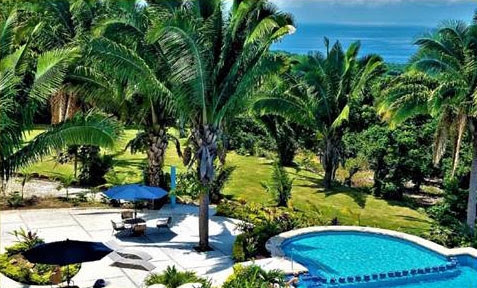 Spread out over 40 acres, the property features jungle trails, natural botanical gardens, and a seasonal waterfall.
Community amenities available to all owners include a fitness center, a pool, and a nine-hole mini golf course with putting green. A three-hole golf course is planned, and a day spa is currently in the works.
Infrastructure is in place throughout the development. Central water is provided by large wells on the property, electricity is underground, and the roads are paved with cobblestones.
In Harmony With The Surroundings
Great care has been taken to protect the natural beauty of the landscape. As the Mexican husband and American wife developer team told me:
"When we started this development, we were very clear it would be an 'eco-club' development. We follow the municipal, state and federal laws to protect our environment. We use a lot of solar lighting… we're careful to leave openings in the development walls so that the wildlife can continue to migrate through the property. Many of our fences are natural fences comprised of banana trees, bougainvillea, and small palms so that our development blends with the existing environment.

"As we have developed our eco-community, we have taken special care to retain the natural beauty of the jungle and ocean environment hoping always to enhance the land."
Life here is the complete opposite of the spring break crowds and overbuilt resorts of Cancún. And that suits me much better.
Why I'm Focusing On Riviera Nayarit
While deals can still be found there, Cancún, Playa del Carmen, Tulum, and the rest of the Riviera Maya are nearing the end of their era of easy profits.
My eyes are firmly on Mexico's Pacific coast, now known as the Riviera Nayarit.
The Mexican government agency FONATUR (the same guys who turned Cancún and the rest of the coast from a deserted coconut plantation into a tourist Mecca) has targeted this stretch of Pacific Coast with a MX$1.5 billion investment.
They announced their plans, added the title "Riviera" onto the end of Nayarit, and got to work on infrastructure. Major international brands as well as high-end domestic companies are investing heavily in the region.
The mega-developer behind Costa Canuva, a new US$1.8 billion development, will be building five luxury hotels… with a Fairmont Hotel scheduled to open in 2021 and the Ritz-Carlton Reserve shortly thereafter.
Between now and 2021, One&Only, Auberge, and Rosewood will be bringing their A-game to the Riviera Nayarit, and Hilton's Conrad will be hot on their heels. A Cirque du Soleil theme park is even in the works.
Daily and direct flights now connect the area to 38 cities in the U.S. and Canada. Mexico is an expert at building up an area into a tourism powerhouse, and this time is no exception.
The development that we can buy into is located right in the heart of all this, just a 10-minute drive from Costa Canuva.
Naturally, once travel opens up again, the new tourism traffic and property buyers generated from these hotels and resorts will translates into higher rental demand and capital appreciation for your unit.
The developers are offering owners a hassle-free rental management program.
They'll handle the administration, check-in, and housekeeping for your unit on your behalf. Plus, they'll handle the marketing and booking.
Each unit comes with a fully equipped kitchen with marble countertops, ceramic-tiled floors, and high-quality cabinetry made from locally sourced hardwood.
While the second- and third-level units have a large balcony, the first-level units feature a semi-private patio that opens up to the pool and social area where residents can still enjoy ocean views. The top-level, two-bedroom, duplex penthouse units feature an outdoor terrace with a large, rooftop hot tub.
The penthouses also have lock-off capability, meaning you can divide the unit into two, which provides the option of renting two condos or living in one and renting out the other.
Again, these are move-in ready Pacific view condos at pre-construction prices.
Of the 32 units offered available, only 11 remain, including only 3 penthouses.
At these pre-construction prices, units start at US$165,000 for a 73-square-meter (787-square-foot) one-bedroom condo.
Those top-level, two-bedroom penthouses with the lock-off option measure 199 square meters (2,147 square feet) and are priced at just US$349,000.
Special developer financing is being offered as well. By putting 50% down, you can pay the remaining balance over 24 months at 0% interest.
Again, only 11 units remain—and only 3 of those are penthouses.
You can get in touch to learn more here.
Lief Simon