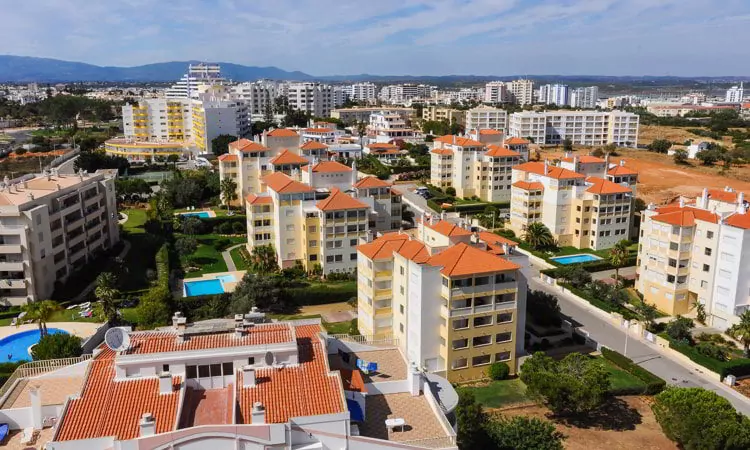 How To Survive And Thrive During A Real Estate Market Crash
Are We Headed For Another 2008-Level Collapse Of Global Property Markets?
Tiny homes, digital nomads, early retirees, home offices…
These and other related trends are spurring the real estate world into action. Some developers are designing buildings specifically targeting digital nomads, trying to capture the expanding population of traveling millennials who can work from anywhere.
Others are picking up on the less-is-more movement in the United States and elsewhere and creating tiny home communities.
Early retirees and work-from-home folks who don't want to be nomads are considering the idea of moving to another country rather than another state.
In other words, more North Americans are looking at buying or renting real estate overseas post-pandemic than ever before in history.
What Does All Of This Mean For Us Global Property Investors?
Like many things in life, it's a double-edged sword.
On one hand, the fast-growing interest in investing in foreign markets translates into more competition when shopping for property overseas.
On the other hand, it also means more potential buyers if you're looking to sell a property you already own.
During the global real estate bubble that burst in 2008, I began to see that we investors were in trouble in 2005 when a real estate agent in Montenegro told me about a client she had shown property to the week before.
The client was an Irish hairdresser who couldn't get a mortgage in Ireland because she didn't report all her income and what she did report wasn't enough to afford anything on the market in Ireland during this Celtic Tiger era.
But the hairdresser wasn't deterred. She couldn't buy property in her home country so she decided she'd buy somewhere else. A friend put her onto Montenegro.
The agent lined up a series of listings to view. When she and the hairdresser walked through the front door of the first property, the hairdresser turned to her and said, "It's beautiful. I'll take it. How much is it?"
When the novices become active in global markets at that level, ready to buy before even knowing the price of a property, it's time to rethink things.
We aren't at that stage again… yet.
However, real estate prices around the world have gone up a lot during the pandemic and continue to rise… this despite income from short-term rentals declining in many markets due to COVID-related travel restrictions.
What's Going On?
You can probably answer that question yourself.
The world is filled with uncertainty. Markets are volatile.
More than US$1 trillion has been erased from crypto markets…
And the stock market has just had its worst week since the start of the pandemic.
Investors are desperately seeking less volatile options.
Real estate is at the top of that list.
Meaning not only market appetites but also market fundamentals are pushing property prices up. In some markets, values have already reached what I'd qualify as bubble levels.
One key difference, though, between today and 2008 is that property markets worldwide in general are less leveraged than they were 15 years ago.
Still, while I don't think we're on the verge of the kind of big global collapse we saw in 2008, we global property investors still need to be awake at the wheel.
Taking advantage of the opportunities being created by the big distortions at work in key markets comes down to timing.
How do you know when a market has reached its top… meaning you should sell if you're looking to sell?
And, if you're a buyer, how do you know when a market has reached its bottom?
The answer to both of those questions is always:
Remember the fundamentals.
Sell when you find a buyer willing to pay your price.
And base your buy decisions not on appreciation expectations… but on yields.
With the help of contacts on the ground, I'm vetting key markets worldwide through those lenses as I finalize the program for this year's Global Property Summit.
More soon.
Lief Simon