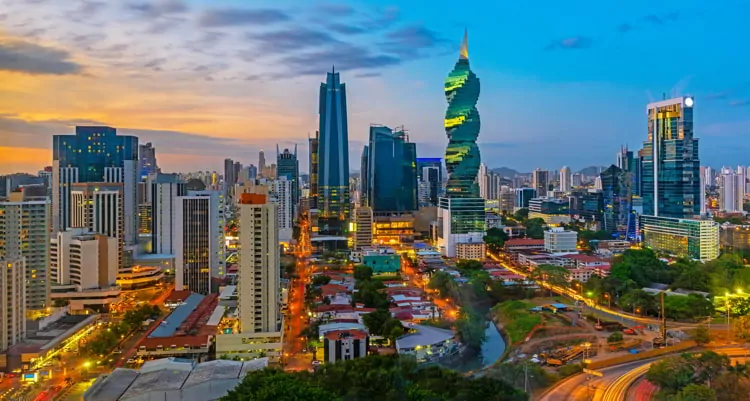 Real Estate In Panama: The Best Way We Know To Build Wealth
World's #1 Property Investment Market Right Now (At A Massive Discount For My Readers Only)
Property abroad is—no contest—the best way I know to build wealth.
It's allowed my family (and thousands of Live And Invest Overseas readers) to sleep soundly through recessions and stock market corrections.
Now, you're not going to get rich overnight with real estate…
But you can generate a fortune slowly, steadily, and surely.
Especially if you know the right strategies… and the right places.
To that last point, our Global Property Investment Index rates and ranks the world's best real estate markets every year…
The most recent big winner?
Check out its winning report card: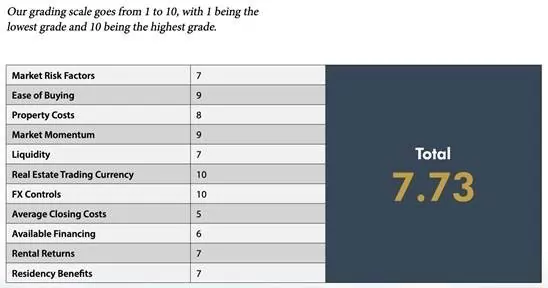 Panama is also my adopted home and the headquarters of Live And Invest Overseas…
I'm here for about a dozen reasons and, indeed, the property market is chief among them. In fact, our team of property experts has more personal cash invested in Panama than anywhere else in the world.
The Fundamentals Behind This Market Are Compelling:
The U.S. dollar is the currency, meaning no exchange-rate risk…
Panama is Latin America's banking hub, with more than 90 international banks in Panama City alone…
This country has seen strong, sustained GDP growth of as much as 11% per year over the past 10 years (and even during the Great Recession in the years prior)…
The Panama Canal is critical to the world economy, which ensures that this will always be a stable and valuable area…
The government is pro-business and foreigner-friendly, meaning outsize incentives for foreign retirees and investors…
The country has a solid legal system and strong personal property rights…
A stable economy is important for investment growth, but Panama also offers a unique set of benefits associated with its property investment market in particular:
Depending on what you buy in Panama, you can be exempt from property tax for up to 15 years…
Key local developers here have long track records spanning decades, meaning you can feel confident when buying…
Panama doesn't depend on North American buyers and investors, but it does cater to them, with American designs and features not found in many other Latin American countries…
Developer financing is often available… in fact, we've been able to secure exclusive, low financing rates and plans for some particularly interesting opportunities…
Panama Boasts One Of The Most Diverse Property Markets In The World
Different markets in this country—from the beaches along two long coasts and the mountains, to the heart of the boomtown capital and its fast-emerging surrounding areas—make sense for different investment strategies…
And the ongoing and expanding influx of foreign labor and executives into this country is providing double-digit monthly rental returns, while this country's ever-moving path of progress is creating the potential for dramatic appreciation in certain key areas.
The opportunities on offer are, frankly, extraordinary. The thing is, though, it's not easy to get it right (otherwise everybody would be doing it)…
Unlike in North America, the property markets in Panama are unregulated, meaning you need to do your homework.
That's why I've scheduled a first-ever and private Panama's Hottest Property Deals Spotlight Event.
During this live conversation, my team on the ground in Panama and I will show you what you don't know yet about investing in Panama…
Then we'll show you exactly what the successful investors are buying right now…
Including intel from some of the most connected property experts in the country… as well as exclusive offers, listings, discounts, and much more.
What do you need to know about this market? What can you expect as far as investment return?
And where and what, specifically, should you be looking to buy right now?
My Panama's Hottest Property Deals Spotlight Event will reveal everything you need to know…
Best of all, attendance is 100% free for Live And Invest Overseas readers only.
Simply click here to instantly secure your obligation-free access to this one-of-a-kind and private discussion taking place this Wednesday, Oct. 5.
Lief Simon