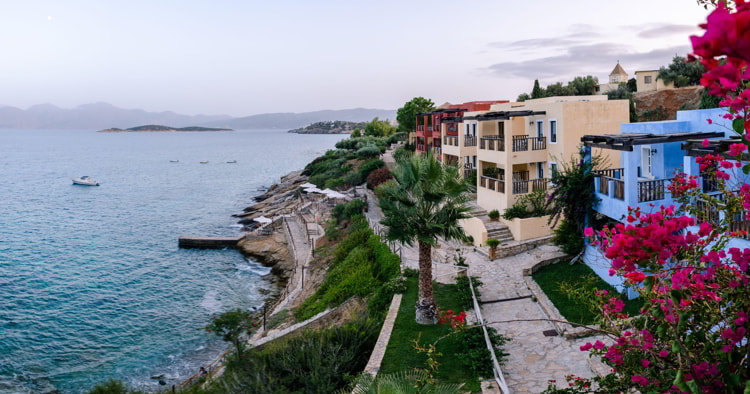 The Best Property Deals To Expand Your Portfolio Offshore
The Best Global Property Deals Of 2021 (Are Exclusive For My Readers Only)
Finally, after months of due diligence and negotiation, dozens of calls and even more emails, the deals for my 2021 Global Property Virtual Summit taking place later this month are set.
These are private offerings across a dozen markets and including more than 24 deals.
Yesterday, for example, I was able to secure an attendee-only deal on the Pacific coast of Mexico.
This is an opportunity to own a turn-key penthouse condo, with all furnishings, plus a terrace with a jacuzzi. These are listed publicly for US$364,000.
However, attendees at my online event this month will get a full US$75,000 discount.
That makes the price for a fully furnished condo just US$289,000. That's a 21% savings.
Plus, financing is available over 15 years.
If penthouses aren't your style, the same building has ready-to-rent, one-bedroom condos available for US$135,000—a US$47,500 discount—and, again, financing is available.
That's just one example of the offers and deals that will be on the table for those in the room with us later this month.
My Annual Global Property Summit Has Two Goals
First, I want to give you the education, insights, contacts, and resources you need to buy property abroad successfully.
Second, my team and I will give you private access to a set of fully vetted and exclusive opportunities… that are not available anywhere else.
Many of these deals are positioned to take advantage of the U.S. dollar. Others are the result of the COVID-19 crisis, sociological trends, relationships decades old, and yes, good ol' being in the right place at the right time.
Regardless, my goal is to get attendees the best deals while saving them money, hassle, and precious time.
By Joining Us Online This Year, You Could:
Buy a beach condo along Panama's booming Pacific coast for as little as US$155,000—like the majority of the deals I'll be presenting during the event, this is a private, off-market opportunity—one that comes with a giant US$55,000 discount…
Get yourself in the virtual room for this event, and you'll be able to get in on the lowest buy-in we've ever found for a farm investment—only US$6,880 for a 1,188% ROI…
Claim a home on the beach for less than US$100,000… I've set up at least five deals that put you on your choice of coasts along the Pacific, Caribbean, and Mediterranean…
Profit in one of the world's fastest-growing expat havens in the world, and own a fully turn-key (including furniture and closing costs) property on a Caribbean island, for only US$94,900…
Save at least US$16,299 in the Algarve region of Portugal—this is a unique, master-planned, and full-amenity development in the world's best place to retire overseas…
Claim your private, self-sustainable house in the heart of Belize for only US$94,500… these smart eco-homes (that dramatically lower your cost of living) were booming rental targets pre-pandemic—travelers are already racing back to this part of the world…
Save at least US$1,000 off on at least six different deals—on Caribbean and Pacific coasts, as well as the highlands of Panama…
Choose your own turn-key "tiny home" on the Caribbean, white-sand beaches of Honduras or Belize—both properties come with price tags I've negotiated to less than US$95,000…
A collection of property listings in Portugal priced just right to qualify you for a visa—this set of listings has been privately reserved for attendees…
Choose among turn-key rental properties that boast ROIs of up to 18% net, as well as second home bargains in the world's top overseas retirement and tax havens…
In addition, only online attendees will qualify for multiple free night stays to experience some of the property deals firsthand—stays in these getaways are worth hundreds a night.
These are the kinds of opportunities that can expand your portfolio, your nest egg, and your quality of life…
They're also deals you can't find anywhere else.
Again, you can only access these real estate deals by joining us this month at my Global Property Virtual Summit.
Plus, sign up today, and you'll get an Elite Package that includes a 29% discount on your attendance.
Lief Simon