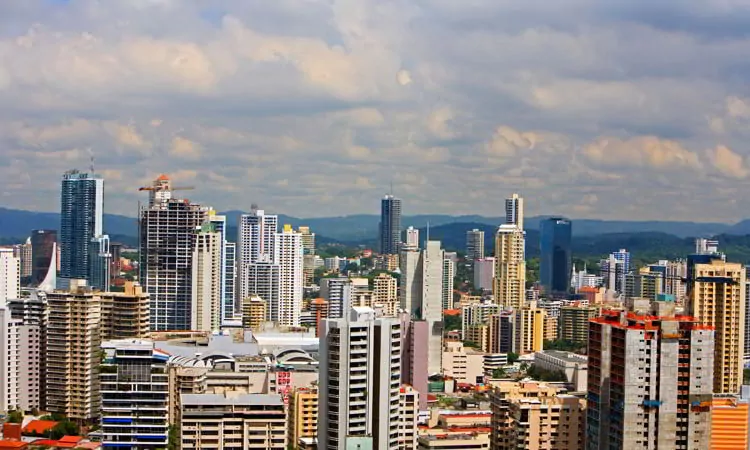 This Apartment In Panama City, Panama Is Your Key To Residency
Discounted Insider Pricing Gets You Residency In My #1 Offshore Haven
I've lived in Panama for about 15 years… And I've invested more money here than anywhere else… From farmland and a modern condo in the capital city to a commercial rental, a full-scale beach community development, and even my future retirement retreat far out on a secluded Pacific coast. Panama's lifestyle advantages are simple. This is an affordable tax haven with plenty of beaches, easy residency, and a modern capital city. And the investment fundamentals?
Panama's Investment Fundamentals
They're the most compelling in the region:
The U.S. dollar

is

the currency, meaning no exchange-rate risk…

Panama

is

Latin America's banking hub, with more than 50 general and

in

ternational banks

in

Panama

City

alone…

This

country has seen strong, sustained GDP growth of as much as 11% per year over the past 10 years (and even during the Great Recession

in

the years prior)…
The

Panama

Canal

is

critical

to

the world economy, which ensures that

this

will always be a stable and valuable area…
The government

is

pro-business and foreigner-friendly, meaning outsized

in

centives for foreign retirees and

in

vestors…
The country has a solid legal system and strong personal property rights…
A stable economy is important for investment growth, but Panama also offers a unique set of benefits associated with its property investment market in particular:
Depending on what you buy

in

Panama

, you can be exempt from property tax for up

to

15 years…

Key

local developers here have long track records spanning decades, meaning you can feel confident when buying…

Panama

doesn't depend on North American buyers and

in

vestors, but it does cater

to

them, with American designs and features not found

in

many other Latin American countries…
Developer financing

is

often available… financing for foreigners

is

rare, and several developers here have decades of experience…
This is my beat, and a market where I have built up a solid network of contacts.an exclusive new deal that allows us to get in on limited inventory at below-market price. I'm talking about prime-location property in the heart of Panama City… at a massive US$58,000 discount… I went to personally vet this property a couple of weeks ago, and I can confirm that this deal really kicks it out of the park.
Thanks to that network, I have just uncovered
Ready-To-Move-In Property In One Of Panama's Hottest Neighborhoods
El Cangrejo is one of the most popular expat neighborhoods in Panama City. It's actually where our Live And Invest Overseas Panama HQ is located. The area is close to bus stops, metro stops, schools, universities, public and private clinics, pharmacies, grocery stores, restaurants and bars, and plenty of green areas. It's also central, so you can easily reach other areas of the city. Finally, it's one of the few neighborhoods in the city that's walkable. Property in this area has been increasing in value for years, but we have a rare chance to get in under current market prices… Our special deal is for a limited number of 145-square-meter, 3-bedroom, 3.5-bath apartments that include a maid's quarters and a laundry room.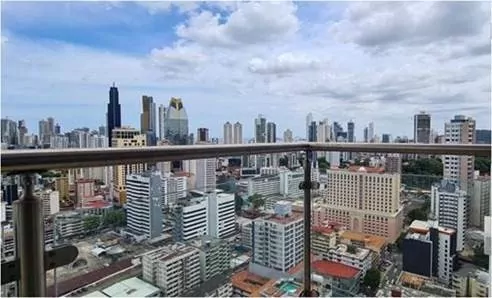 Living here, you could start your day with a morning coffee on the balcony looking out across the Panama City skyline…ROI of 5.6%. And, remember, these are ready to move in… meaning you can start earning returns immediately. Note that inventory is very limited.
You could follow that up with your choice of the on-site amenities… including a rooftop pool where you can enjoy 180-degree views of Panama City, an events room, an outdoor lounge area, and a gym with quality equipment. The building also has 24-hour security and your unit will come with two parking spaces… a rare perk for new Panama City apartments. Bottom line, if you're looking for a home in the capital city, this apartment checks the boxes for both full- and part-time living. The El Cangrejo neighborhood boasts restaurants, bars, shops, and parks just a short walk away… And it's in a booming expat-friendly city that boasts first-class health care, world-class shopping, and an international airport nearby. On the investment side, this type of apartment is highly sought-after by young locals as it has enough space for a couple with a growing family… You'll have no problem renting for profit. Rentals for units like these in El Cangrejo commonly go for about US$1,500 per month. The HOA fee for this unit is US$217.50 at the moment. By renting the apartment long term, you could be making a decent net
Here's The Deal On The Table...
The units are being offered at below-market price as the original developer had issues in the pandemic and couldn't finish the project. for just US$275,500.It's uncommon to find an apartment of this size, and especially in this area, for less than US$300,000. Plus, because it's new construction, you also get 7 years of tax exoneration. And the icing on the cake? Purchasing here qualifies you for the new Friendly Nations visa, which grants you legal residency in Panama. Again, only a handful of discounted units are being offered in this exclusive off-market deal…Get in touch with my contact here for more details now. Lief Simon
The new owner restructured with the developer and the bank and now is able to sell the units at just US$2,000 per square meter—they were originally US$2,300 per square meter. A handful of units are available starting at just US$290,000. But we've secured two apartments at an even lower price… Right now, you can get in with a cash offer