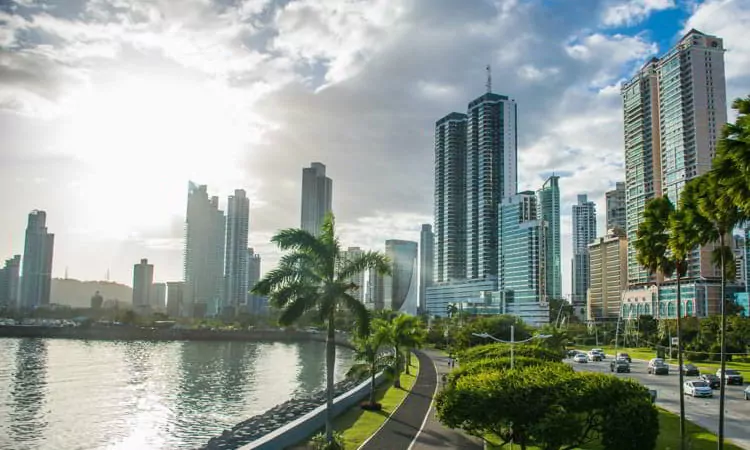 Is Panama A Good Place To Invest? Here's The Truth
My Wife Says Panama Is #1... But I Don't Care
My wife and publisher Kathleen Peddicord and her Live and Invest Overseas group rate Panama as the "Best Retirement Haven in Latin America.'
I have to confess… I don't care.
I've lived here in Panama for about 15 years, and Kathleen and I do intend to retire here.
In fact, I write today from our beach residence on Panama's Azuero Sunset Coast, where Kathleen and I have been enjoying what's referred to as "summertime" in this part of the world.
January through March in Panama is hard to beat. We're enjoying reliably bright, sunny days with noticeably less humidity.
But you know me…
I'm more about the money than the fun.
And I've also invested more money here in Panama than anywhere else… from farmland, orchards, and a teak plantation to a modern condo in the capital city, a commercial building, also in Panama City, and the full-scale beach community development on this secluded Pacific coast.
Panama's lifestyle advantages are simple. This is an affordable tax haven with plenty of beaches, easy residency, and a modern capital city…
But again, none of that is the main reason I'm here.
I'm In Panama For The Investment Fundamentals...
They're the most compelling in the region:
The U.S. dollar is the currency, meaning no exchange-rate risk…
Panama is Latin America's banking hub, with more than 50 licensed banks in Panama City alone…
This country has seen strong, sustained GDP growth of as much as 11% per year over the past 10 years (and even during the Great Recession in the years prior)…
The Panama Canal is critical to the world economy, which ensures that this will always be a stable and valuable area…
The government is pro-business and foreigner-friendly, meaning outsized incentives for foreign retirees and investors…
The country has a solid legal system and strong personal property rights…
The Property Investment Benefits Of Panama
A stable economy is important for investment growth, but Panama also offers a unique set of benefits associated with its property investment market in particular:
Depending on what you buy in Panama, you can be exempt from property tax for up to 15 years…
Key local developers here have long track records spanning decades, meaning you can feel confident when buying…
Panama doesn't depend on North American buyers and investors, but it does cater to them, with American designs and features not found in many other Latin American countries…
Developer financing is often available… financing for foreigners is rare, and several developers here have decades of experience…
What Else Do You Need To Know About This Market?
What can you expect as far as investment return?
And could a Pacific coast in Panama be your ticket to the Good Life abroad, as it has been for me?
After decades spending time here, my on-the-ground team and I know the best-value spots in this country… where the celebrities and elite spend time… and where the tourists spend too much.
We know Panama from a foreigner's point of view like nobody else.
Kathleen and I have been spending time and doing business in this country for more than 20 years… and we've been living, raising a family, and operating businesses here full-time for 15.
We've rented, bought, built, and renovated homes…
We've started businesses, formed corporations, and opened bank accounts…
We've acquired full-time residency through the country's famous suite of residency visa options.
We've hired staff and fired staff, shipped household belongings, put our son through school, sourced architects and carpenters, paid utility bills, researched which health insurance plan makes most sense for our family, bought cars, gotten local driver's licenses, even started a local franchise…
And our personal experiences in this tropical haven are only the beginning of what we bring to the table for this conversation.
Spending time and money in Panama as we have all these years, we've gotten to know everyone you'd want to know if you were thinking about following in our footsteps…
Our circle of Panama friends, expats, and advisors is extensive.

While you may have read my various takes on Panama in the past, you'll want to take advantage of more than just my own hard-won wisdom.
To Determine If Panama Makes Sense For You, You Need Multiple Perspectives
Plus, you need experienced, professional counsel when it comes to things like taxes, banking, trusts, corporations, residency requirements, investor incentives, and insurance options.
That's why I'm so looking forward to our Live And Invest In Panama Conference taking place next week. Kathleen and I will be repositioning from this Azuero Sunset Coast to Panama City on Wednesday… to give us time to regroup and finalize the program for the event we'll co-host next week, our first in-person conference in Panama in more than two years.
If you weren't able to secure a seat in the room with us for this sold-out event, you don't have to miss out on all of the insider intelligence and recommendations we'll be showcasing.
Our team has made it possible for you to participate virtually.
You'll access all conversations, panel discussions, and presentations in real time, and you'll even be able to ask questions and get one-to-one answers from our experts.
Your Panama Virtual Pass grants you access to all three days of education, networking, and discovery via high-definition video.
It also means you won't have to spend money on travel and hotels and can connect from the comfort of your home or office.
If you're making your way down to Panama to join Kathleen, me, and our entire in-country team for the biggest and most important Panama event of the year, we're very much looking forward to meeting you.
If you can't make the trip, our Panama Virtual Pass is your next best option.
Lief Simon