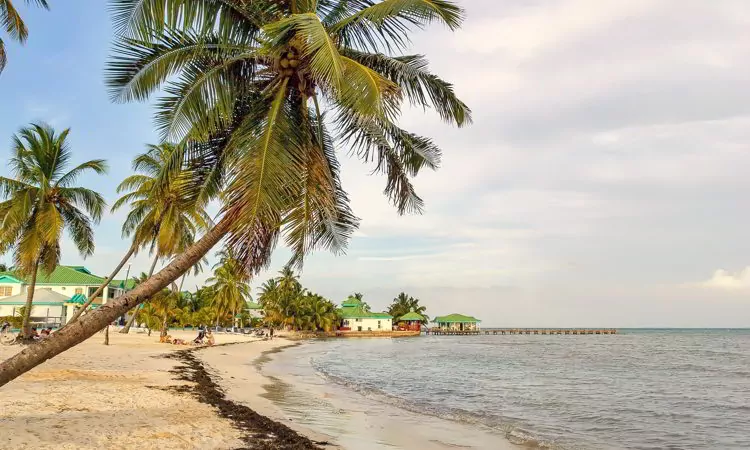 Real Estate In Ambergris Caye, Belize: Investing Doesn't Get Any Easier
Own Your Own Cash-Flowing Second Home In The Caribbean For Just $100,000
It's not often that you can invest overseas in a cash-flowing property in a Caribbean tourist hot spot with as little as US$100,000…
Especially on a laid-back, peaceful island boasting a welcoming expat community…
Plus, sunshine, swaying palms, white-sand beaches, and world-class snorkeling and scuba diving…
All of which draws folks from across the world.
English is widely spoken, and it's only a short flight from the States.
I'm talking about Belize…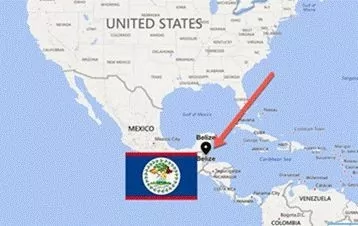 But here in Ambergris Caye (pronounced "key"), a narrow, 26-mile-long island just off the coast of the Belize mainland, I've negotiated a deal on studio apartments from an established developer I have known and worked with for a number of years—starting at US$100k.
Here's The Deal On The Table
This is a chance to buy into an exclusive, off-beach community just a five-minute walk from a white-sand Caribbean beach.
It's near restaurants and bars, and it's right in the middle of a thriving tourist hot spot.
Yes, I said off-beach, which isn't what you generally associate with Ambergris Caye…
However, in this market today, on-beach condos start at more than US$200,000, and other off-beach condos are hard to find for anything near US$100,000.
Plus, they don't have the location or amenities of the studios we're looking at here.
The low capital investment required for our US$100k studios means the numbers stack up whether you are an investor, a retiree, or both.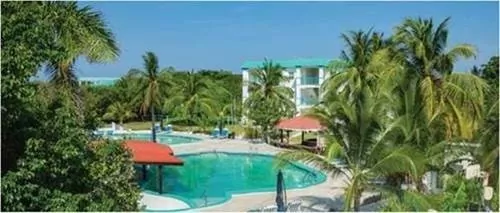 This development is notable not only for its proximity to San Pedro, the only town on Ambergris Caye, but it also boasts plenty of on-site amenities, including a fitness center, tennis courts, rooftop deck, and the largest pool on the island (complete with a swim-up bar).
It has everything that's required to keep you or your rental clients happy and returning again and again.
The projected cash flow from renting the studio more than covers the mortgage payments, giving you net profits beyond any appreciation.
But, again, this is bigger than your typical bargain deal.
The developer here has partnered with Best Western, the seventh largest hotel chain in the world. They're bringing the full weight of their name, spending power, and experience to put this project front and center on the map for tourists.
Plus, they'll manage the entire rental process on your behalf, handing you a solid 7% to 12% ROI.
Add to that, financing is available.
Frankly, it doesn't get easier than this to own a cash-flowing second home in the sun.
You're Tapping Into An Already Successful Tourism Market
Belize is a successful and mature tourist market, so investors here are not gambling on an unproven idea.
Named the leading destination in Central America by the World Travel Awards for two years running, Belize welcomed a record half-million overnight visitors in 2019, continuing a long-running upward trend.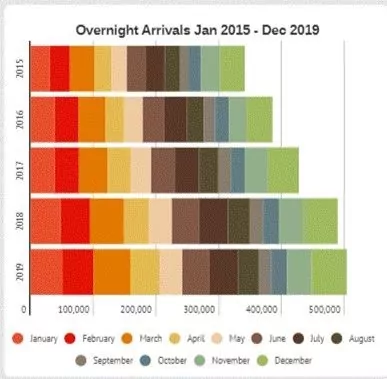 Known as the "Jewel of Belize" for its sun, surf, and scuba diving, Ambergris Caye accounts for the lion's share of Belize's significant tourism income.
Getting An ROI From Your Unit Is Hassle-Free And Easy
These studio rentals are the perfect fit for tourists, snowbirds, and expat retirees.
With its own kitchenette, balcony, and first-class amenities, your unit should rent easily to tourists who don't want to pay US$200 a night or more to stay in a hotel…
Beyond its tourism potential, thanks to its attractive QRP residency program, English-speaking population, and laid-back lifestyle, Belize also draws a large number of expat retirees from around the world.
Whether you're looking for an affordable Caribbean getaway or cash-flow investment that's appreciating all the time, this deal is well worth your attention.
These studios are being sold pre-construction, and the earlier phase in this project has already sold out.
You can secure your unit with a US$2,500 refundable deposit. The developer can walk you through the development, the amenities, and the previous buildings that they've built in this project before you reserve.
Bottom line, low capital rental investments like this are becoming fewer and fewer. I recommend you take a look at this opportunity while you can.
Only one of the US$99,900 units remains available. A small number of larger units are also available, with pricing ranging from US$110k to US$150k.
If you're interested, you can contact the developer directly here.
Lief Simon