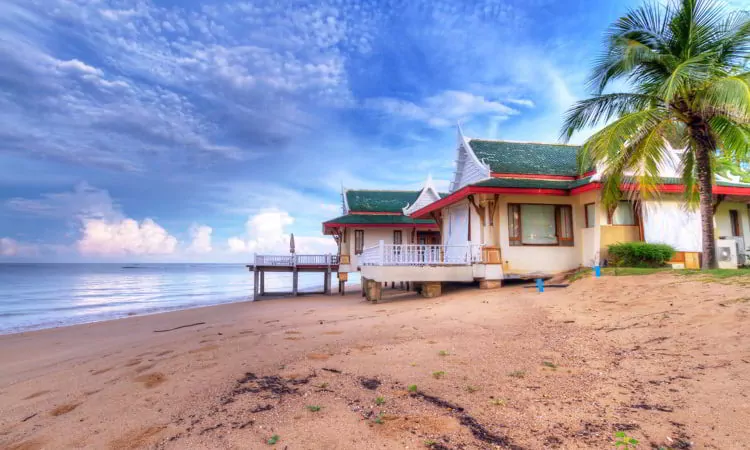 The Best Way To Protect Your Assets And Grow Your Wealth
3 Steps To Owning Your Financial Future
Global diversification—that is, spreading your assets across multiple countries—is the only way to free yourself from becoming just another cog in the machine.
But you're unlikely to read or hear about that in the media.
And I don't necessarily blame them. Getting upset at the rich and powerful is a fool's errand.
Why Not Join Them, Instead?
That's exactly what folks—average folks like you and me—are starting to do.
More people every day are coming to see that keeping all of their money in their home country is just not safe… and global shifts of wealth are taking place.
A big industry has developed to support this agenda, but there's a problem.
Not everybody who doles out international investing advice knows what they're talking about.
Heck, I had to spend 25 years becoming my own expert to accomplish my goals.
Over the past two-and-a-half decades, I've spent time in more than 70 countries, lived in 8, and invested in 25 and counting. I've started and operated businesses in a half-dozen countries and opened bank accounts in more than 20. I've acquired multiple permanent residencies, as well as a second passport.
I don't put all this out there to boast.
But you should understand that everything I write about comes from boots-on-the-ground experience. I'm not making recommendations based on research or theory.
I don't know everything about everywhere. I know a lot, but, more important, I've been able to put together a team of people in the offshore world who I trust.
These are the guys and gals I turn to for help personally as Kathleen and I continue to evolve our own go-offshore plan.
Opportunities for going offshore come in all shapes and sizes.
Generally, going offshore involves moving at least part of your assets, your business, your banking—or even yourself—to a safe haven.
When it comes to retiring overseas, we know that there's no one-size-fits-all paradise. Everyone's perfect haven is different. The same goes for investing and structuring your affairs offshore.
The questions and considerations are many. The good news is that you don't have to try to wade through them by yourself.
Once a year, I convene my entire team of offshore pros for three days of intensive and strategic discussion with the specific aim of showing all those listening in on the conversations how to prepare and protect themselves for the coming crises in America and the rest of the world.
This isn't necessarily about moving to another country. If you don't want to live overseas, you do not need to do so.
The discussions and presentations during my annual Offshore Wealth Summit are focused on demystifying the techniques and strategies that every truly wealthy and powerful U.S.-residing citizen is already using.
This is your chance to find out how to join them.
You'll learn how to diversify your assets across type, currency, and market, so that you'll sleep soundly through the coming disasters on Wall Street, on Main Street, in Europe, and the rest of the world…
You'll hear the simple ways to make it virtually impossible for anyone to seize your hard-earned money and property…
And you'll discover your path to true independence, so that you and your family can prosper no matter what happens in the United States and beyond.
When we meet for my Offshore Wealth Summit this year, you'll come away with an iron-clad system for keeping your assets safe.
Here's How It Works—3 Simple Steps To Going Offshore
After saving your spot for my Offshore Wealth Summit, you'll get a welcome email from one of the ladies in our Events Team.
She will be your personal point of contact leading up to and during the event.
An email with access to the online video conference system will be sent one day prior to the start of the conference.
During this "preview" phase, you'll have instant access to the complete schedule, as well as several simple getting-started guides and videos.
The live portion of the program begins next Wednesday morning, Oct. 19, in the meeting rooms of the Intercontinental Hotel in downtown Panama City.
Every discussion is conducted live so you can ask questions and get answers in real time… then ask as many follow-up questions as you'd like. This is fully interactive.
And you'll be able to mix and mingle in our Exhibit Hall to discuss ideas with other attendees while also guaranteeing you one-on-one time with speakers.
We'll have on-hand tax specialists, property pros, investment advisors, retirement consultants, legacy planning lawyers, offshore attorneys, and more.
Over the course of the event, we'll start with a broader view of your options and then drill down to the specific and relevant choices for you.
I could go into a lot of detail here… but, to over-simplify, the event will take you through three simple steps:
Review the offshore basics, covering the rules of the game for international diversification—there are right and wrong ways to do this…
Take a tour of the best offshore tactics available today. Everything revolves around protecting and building your wealth… but multiple options exist for each. From creating a complex set of structures with multiple beneficiaries to opening a simple offshore bank account, your options depend on you and your needs…
Pick and choose the best offshore options for you. There's no one-size-fits-all strategy. So my team and I will help you customize your own plan.
Do you own a business?
Do you plan on living abroad—part- or full-time?
Do you have an eye toward your legacy and heirs?
Everyone's situation is different, and the questions and considerations are many.
My goal is to make sure you understand the best options for your goals and your wealth…
Important, we'll go over the options you don't need. Unlike what you'll find with help elsewhere, we're not trying to sell you structures and packages… just what works best for you.
As I said, I've been honing these skills for more than two-and-a-half decades. I've bought real estate and made other kinds of investments across the globe. I've set up bank accounts, offshore corporations, and other overseas structures in many jurisdictions. Here's what I've learned…
You don't want to try this alone.
Each time I've set out to invest or do business overseas, I've called in the pros: attorneys… tax consultants… bankers… structures experts… real estate advisors… and so on… people with many more years of far more focused experience than I in their respective areas of expertise.
And that's exactly what I'm doing again for this year's Offshore Wealth Summit. I'm calling in the pros.
You no longer need to be an elite to have access to an army of offshore investment experts.
All the help you need will be convened for this one-of-a-kind program next week… on hand specifically to answer your questions on the issues that concern you personally.
Lief Simon