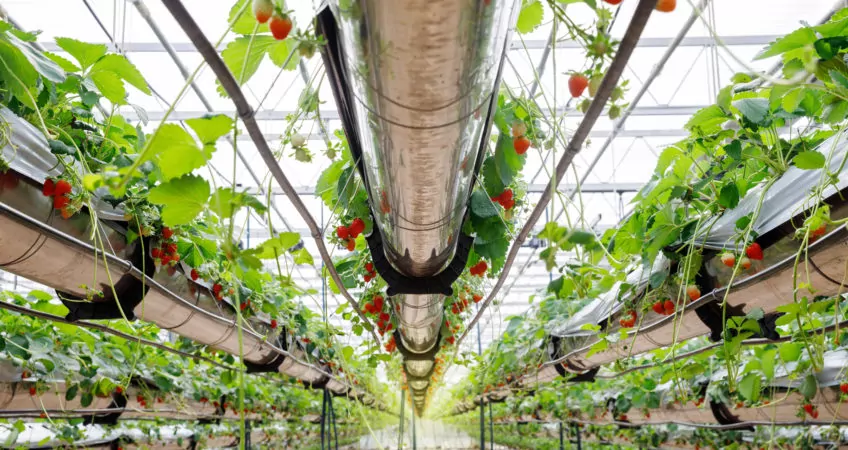 Why You Should Be Investing In Hydroponics
What do the billionaires competing to claim bragging rights in space exploration have in common?
It's not just huge egos and a childish fascination with rockets…
They are all quietly investing in a new technology.
It's a technology that's critical to Elon Musk's mission to Mars. Jeff Bezos has invested US$200 million in it since 2017. Elon Musk's younger brother Kimbal founded a start-up capitalizing on this technology in 2016.
Other tech gurus are racing to build their own production facilities to cash in on the swelling market, as well…
Larry Ellison, founder of tech giant Oracle, got into this technology in 2018. He set up a 200,000-square-foot production facility on his private island.
Bill Gates just invested US$50 million in a high-tech start-up to push the limits of this technology in California.
More than just lucrative, though, this tech is also being hailed as one of the solutions to climate change.
The problem is it's difficult for the ordinary investor to stake a claim in it. You can't find these investments on the stock exchange, the yellow pages, or Google.
Why Don't Ordinary Investors Invest In This Technology?
The main reason is few of these companies are publicly traded. Investing in unproven start-ups is risky, no matter how good the technology is.
It's not usually feasible for investors like you and me to build our own high-tech production facilities. We need the economies of scale available to large operations or else you have to do all the work yourself.
But there is a solution for the smaller investor…
A proven leader in this field is looking for joint venture partners. The company is successful and already returning profits to investors.
What Is This New Tech?
Elon revealed his appreciation for this technology in an interview with Popular Mechanics. Speaking about how he planned to feed his future colony on Mars he said:
"(It's)… really pretty straightforward… just do hydroponics."
Hydroponics is the growing of plants in nutrient-rich water, usually with no soil. Plants grow larger, faster, and produce more fruit than conventional farming methods.
The global middle class set to double to 5.5 billion people by 2030, and the demand for higher-quality foods is exploding.
Meantime, conventional farming methods are becoming less viable as climate change affects normal weather patterns. Scientists, billionaires, and smart farmers are turning to hydroponics as a solution.
Innovators are using high-tech monitoring systems and vertical hydroponics where plants are stacked or trellised for maximum yield. This can produce 10 to 100 times the food per square meter compared to conventional field methods.
The other benefits of hydroponics include:
Water efficiency. Critical at a time where 42% of the United States is suffering from drought. Hydroponics uses 10% of the water of conventional farming.
No weeds or herbicides. Healthier food and planet.
Faster growing times and larger plants.
Quick turnover of crop. More growing cycles per year equals more profit.
Scientific crop management.
Freedom to grow just about anywhere. Grow on rocky ground or rooftops; you're not limited by soil quality.
Ability to grow year-round: Further increases outputs and profits.
What The Billionaires Are Getting Wrong
Justin Timberlake and Natalie Portman recently invested millions in Bowery Farms, a private indoor farming company. Like Bezos and Musk, they might be investing in the wrong type of hydroponic growing system…
Greenhouses Or Indoor Agriculture?
Greenhouses regulate temperature and humidity in closed agricultural systems that use sunlight to grow crops.
Indoor agriculture involves using electric lights to grow crops inside buildings and other inhospitable places.
Kimbal Musk uses hydroponics systems in shipping containers to run his urban farms. Jeff Bezos' agriculture start-up, Plenty, grows in big warehouses.
They both have to use LED lights on the plants. These are expensive to buy and run long term…
The investment opportunity I want to alert you to today is in a high-tech environmentally sustainable hydroponic food production greenhouse.
What Makes A Greenhouse Better?
This investment uses high-tech greenhouses located in places where there is enough sunlight to grow high-value crops year-round. This cuts out the cost of purchasing, running, and maintaining LED lights.
While indoor farms are trendy, they are less sustainable and cost effective than greenhouses.
Solar power makes each greenhouse more resilient.
The Deal
The investment company owns and operates dozens of these production facilities themselves. They want investors to help them expand to supply the surge in demand for their product.
That's where you come in…
You can invest directly in this expanding market by owning your own production facility. The company operates your production facility turn-key under a 20-year contract for a management fee.
There is a long-term projected IRR of 16.5%+.
You automatically benefit from the management company's economies of scale and knowledge.
How Much Does It Cost To Get In On This?
You don't have to invest hundreds of millions like Bezos did to get in at the ground level. By investing less than US$50,000 you get a turn-key long-term proven investment.
According to Grand View Research, global demand for the product is expected to grow 20% every year until 2028 and will continue to increase thereafter.
Other advantages of this investment:
It's located outside the United States, meaning country risk diversification.
The product is sold in foreign currencies but you can get paid in dollars—this gives you exchange rate diversification.
Your production facility is in an area with abundant natural sunlight, meaning you don't need electric lights.
Production is close to large and expanding middle class populations, reducing shipping costs and spoilage risk.
An expert international management team is in place with a proven track record of producing returns for investors.
You get a Certificate of Ownership stating your greenhouse's unique ID number, farm location, and GPS coordinates.