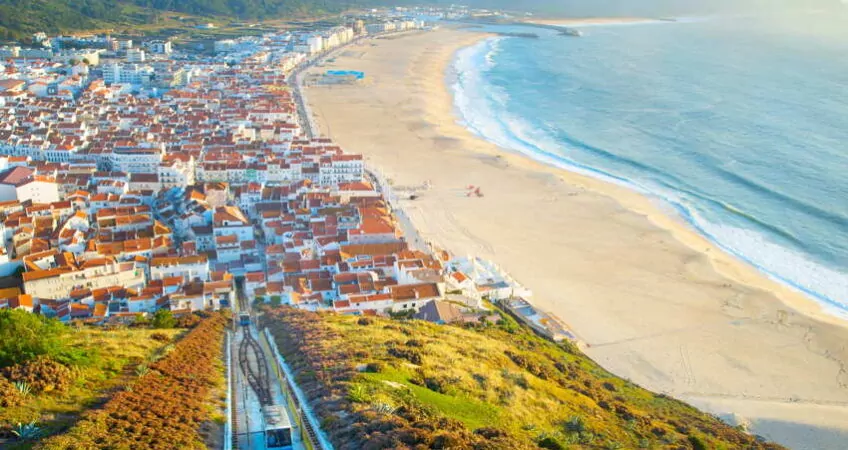 Stake Your Claim: Global Real Estate Is On Sale, Right Now
Just Released: Lief Simon's Report On Crisis Cash Flow Opportunities
2020 has been a beast.
The events of this year have left most people paralyzed as to what to do next… which I'd say is great news for you and me.
While everyone else hunkers down and hopes for the best, I'm taking advantage of a generational opportunity.
In fact, it's more than generational. It's the opportunity of the century.
You are right now living through an incredibly rare chance to supercharge your asset holdings at discount… to stake your claim to a piece of paradise somewhere exotic and irresistible… and, bottom line, to set yourself up with the lifestyle you want, both now and long-term.
Let there be no doubt that, as the world recovers from COVID-19, a golden window has opened… creating the biggest property bargains of the last 100 years.
Overleveraged owners, bankrupt businesses, desperate sellers, rock-bottom currency values, and a full-blown recession have led to a property fire sale around. Those of us who act in time will be able to secure bona-fide dream properties for legitimately bargain prices.
Fortunes are created from timing, ambition, and intel.
Current market circumstances are presenting the first two right now. For that last part—the real-deal information and connections on the ground—you have me.
I've been traveling the world to scout, develop, and purchase real estate for more than 25 years. Over that time, I've helped thousands of investors make millions of dollars in profits, while giving other readers the chance to buy their dream homes.
I've also been able to develop a network of professionals I trust, from developers to government officials. With the help of these insider contacts, I've been able to identify the greatest collection of property deals I've ever seen.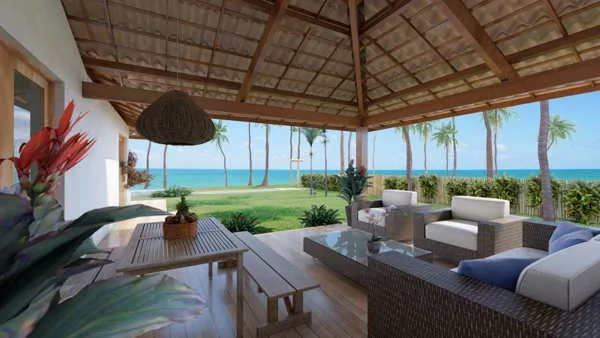 I invested in one of these beach homes myself last year for a price I found irresistible.
Now, thanks to the current market climate, the price just got US$22,000 cheaper.
The community is right on the beach, each house comes with its own pool and backyard, and now you can buy one for just US$125,000.
Without even considering appreciation (which I never like to bank on), the potential return is up to 15% per year from net rental income.
To state the obvious, getting in now at a lower cost makes the return potential greater.
Here are more current examples of opportunities being created as a result of exchange rate fluctuations alone:
Properties in Colombia—in the popular and green city of Medellín, as well as all down the Caribbean coast—are now 20% cheaper for dollar holders…
In Brazil, an economic powerhouse with world-famous beaches, real estate is now 29% cheaper than it was at the start of this year…
And properties up and down the Pacific and Caribbean coasts of Mexico? Here your "dollar discount" is a remarkable 30% greater than it was just a few weeks ago.
I could go on… that's just a small sample of some of the biggest crisis opportunities available right now.
This Is Real: Your Dream Home At The Beach For Less Than US$50,000
As I said, I have been in constant touch with my top contacts worldwide during this crisis. Especially those on the ground in our preferred overseas havens. These are top-level lifestyle destinations that will bounce back, and quickly, once the world returns to some level of normalcy.
With the help of this network—and the collective bargaining power we enjoy thanks to the more than 300,000-strong Live and Invest Overseas readership—I've tapped into today's chaos to negotiate savings of as much as US$40,000 on properties and guaranteed returns for up to five years.
Sitting on my desk right now are deals the likes of which I have never seen at any time before in my 25-year career.
For example, you could right now…
Claim your own Mediterranean island escape for less than US$50k… you could put the payments for this beach home on your credit card. Plus, it offers a net return of 14.95% every year if you decide to rent it out…
Secure your own private community lot in Belize with only US$7,000… and 0% interest payments spread out over the next four years…
Buy a vacation home in Cartagena that pays for itself with a 14% annual ROI… along with a "crisis discount" of US$10k…
Bag a beach home for $97k, on a stunning coastline right in the path of progress. Once travel is back, you can expect serious capital appreciation along with a 15% annual yield from rental income…
You have a chance right now to rebuild your wealth with a safe-haven investment offering returns as high as 1,066%—this is one of the most proven assets in the history of mankind, with steady returns through depressions, recessions, market crashes, and even war.
You could lock in a 100% buy-back guarantee for your property plus 10% returns—on a luxury condo in the most thriving city in Latin America—for only US$76k. This same property was priced at US$91,000 just months ago…
Build a fortune in the world's next booming industry. No, it's not 5G or AI or anything like that. No, this will affect every human on Earth no matter where they live… and for less than US$26k, you invest for a 352% ROI…
Add US$601,020 to your retirement income… safely outside the stock market or Social Security system, with annual paychecks of thousands of dollars landing into your account year after year for decades—like clockwork…
Not all markets will return to normal. You do need to be discriminating in where you buy. In Mexico, for example, some talking heads are touting a particular stretch of coastline, but they're off the mark. My insider contacts have instead pointed me in the direction of the local government's next big initiative… on the other side of the country.
Portugal also remains on my radar. With the help of contacts in this country, I recently sold an apartment—right before the crisis—for 228% more than I'd paid for it four years earlier. Those aren't paper profits or theorized appreciation rates. Those are the actual figures for an actual sale putting actual euros in my bank account.
I'm currently monitoring another opportunity in Portugal that I think has the same potential.
I can't stress this enough:
Never has there been a better time to launch or expand a globally diversified property portfolio.
I've worked with my far-flung global team to prepare a real-time guide to the best of the opportunities we have identified.
Lief Simon