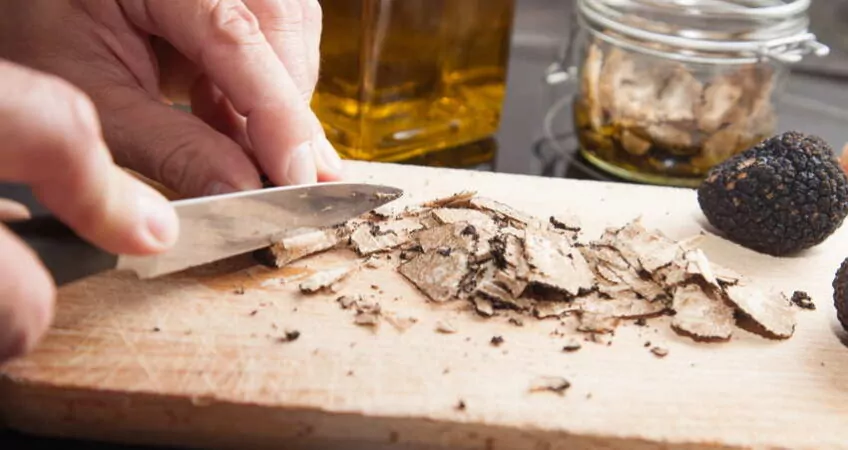 Invest In Truffles For Big Returns Not Tied To The Stock Market
What To Do With Your Money Now—3 Top Alternative Investments
No doubt about it… most investors are experiencing one heck of a roller coaster ride right now.
Good thing we're not most investors.
Our productive land investments are looking more attractive than ever.
People are still eating and, more important, will need to continue to eat once this crisis is behind us. It takes some time to get an agriculture investment up and running, so if you haven't already… this is the moment to act.
Those who have invested already are receiving payouts even during this crisis.
And the developers we're working with continue to implement their projects. Trees and seeds are being planted.
One project that continues to push ahead during this crisis is the turn-key truffle farm in Spain that I've told you about. That opportunity has a projected 1,066% ROI over the life of the project.
That's the result of steady, annual payouts over 30 years, totaling US$601,020 in returns.
Those returns are based on the minimum 100-tree investment at US$51,563.
However, the developer wants to make the opportunity available to as many people as he can, so he's offering a limited number of buyers a chance to buy in with a 50-tree minimum at US$30,655.
In addition, in light of the current global crisis, he's also offering a US$2,000 discount to the next 5 people who buy 50 trees.
I believe truffles are one of the best crops you can invest in right now. Ounce for ounce, they are the most expensive food in the world.
The demand for truffles outstrips supply by a factor of 10. Their going price has increased by 4% to 5% every year for the past three decades running.
Truffles have always been a high-priced delicacy, but the supply and demand curve has made them into one of the world's most valuable agricultural crops…
A single truffle was auctioned at Sotheby's in New York in 2014 for US$61,250… despite weighing only 4 pounds.
Get on the right side of that supply chain, and you stand to make serious profits.
In 2019 the world produced about 60 tons of truffles.
Yet, more than 100 years ago, thousands of tons of truffles were collected on an annual basis.
What happened?
A Brief History Of The Truffle Industry
World War I destroyed the plantations, while nearly all of the farmers and their expertise were likewise lost as war raged across the continent.
Couple that with changes in climate and land development, and it's taken decades to get to today's numbers of around 60 tons a year.
To say that there's a lot of room for growth is a massive understatement. According to a recent MarketWatch article, "The truffles market will garner exponential accruals by 2023. Analysts have predicted that the truffles market will register a compound annual growth rate of over 19% by 2023."
This supply-versus-demand opportunity is only set to grow.
The team I'm working and have invested with personally has put together a 100% turn-key truffle investment opportunity.
Truffles grow among the roots of certain trees. And for US$51,563, you get 100 of these trees, which grow the highly sought-after "Black Périgord" truffle.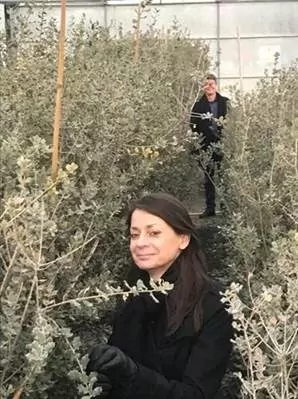 Again, everything is managed for you turn-key… the science, the planting, the harvesting, the distribution, and the sales. The land and everything else is wholly owned.
In fact, the developer behind the plan, Martin, is keeping ownership of 90% of the trees he plants. You benefit from his years of R&D, the latest technologies, and close management of the trees to ensure quality harvests.
Using a conservative sales price for the truffle harvests of 500 euros per kilogram (2.2 pounds), the projected IRR for this investment over 30 years is 16%.
Cash flow starts in year 3, thanks to the science involved, which helps the truffles produce more quickly than they would otherwise. The annual payouts increase every year thereafter.
Opportunity: Invest In 50 Trees For US$31K
As I stated above, the usual minimum investment is 100 trees for US$51,563.
However, I've negotiated a deal with the developer so you can get in with 50 trees for US$30,655.
What's more, as an Offshore Living Letter reader you receive a further US$2,000 savings on the 50-tree parcel if you're one of the first 5 to take action.
Whether or not you want to take advantage of this exclusive discount you need to act soon. The trees are being planted as we speak…
Buying in now means your returns will start quicker. Wait too long, and you'll have to wait until next winter for planting.
If you're interested in this opportunity, now is the time to act for the best investment return of time and money.
Get the full details on this truffle deal now.
Lief Simon