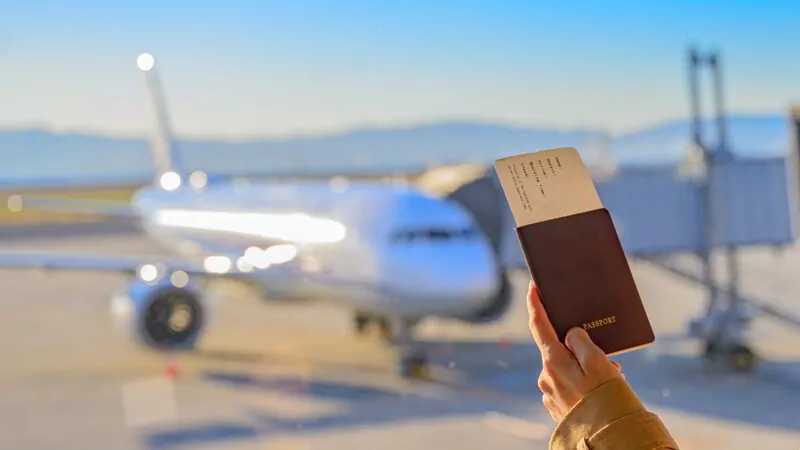 How A Second Citizenship Helps You And Your Family Gain Control Of Your Own Life
How To Steer Your Own Course—Even Now
Kathleen and I have just returned to Paris from Chamonix, where we spent Christmas with our children and baby granddaughter.
We're following the coronavirus rules in France, but the fact that we're all able to be in this country and to travel during the pandemic is a testament to the more than 25 years Kathleen and I have invested in internationalizing our lives.
Our granddaughter was able to have her first sledding experience in the shadow of Mont Blanc because her parents moved to France before she was born. Our daughter wanted to live amidst the culture and art that overflows in Paris… and that she'd been introduced to years before when we lived in this city as a family when our children were young.
Our son, thanks to the pandemic, took the semester off from NYU. He wasn't interested in taking remote classes. He's been using the time to work on music projects, including his first album.
Jackson is registered and will be able to take in-person classes from NYU in Paris next semester thanks to his Irish passport. He'll return to Shanghai in the summer to finish his university studies there, assuming the pandemic situation allows.
If it doesn't, we'll help him to figure out an alternative plan.
Kathleen and I were able to go to the United States over the summer to help my mother with work that needed to be taken care of on her house and then to return to Paris via Ireland… again, thanks to our Irish passports.
It's All About Options
We've all been able to carry on throughout this extraordinary year because we had options… residencies, citizenships, properties, and bank accounts put in place over two-and-a-half decades that are proving to do what we've hoped they would do.
They are giving us flexibility in the face of challenges beyond our control.
I don't say this to boast but to offer some firsthand evidence and proof that it is possible to steer your own course. Even right now.
As I look ahead to the New Year, my thoughts are turning to protecting and preserving the long-term plans that Kathleen and I have put into place… to doing everything we can to support the next generation—our infant granddaughter and, hopefully, additional grandchildren—and generations beyond.
Specifically, I'm Thinking About Generational Citizenship Planning
This in particular can be difficult to piece together effectively.
Our son was born in Ireland to American parents. He's thereby Irish and American by birth. However, his American citizenship won't pass on to his children if they are born outside of the United States unless our son spends five or more years living in the United States before they are born.
He has about a year under his belt so far.
Our daughter didn't get Irish citizenship due to our ignorance at the time Kathleen and I were naturalized in that country. I consider this perhaps the greatest failure in my planning to date.
Our daughter can potentially obtain French citizenship after five years of living in France. Right now, that's her plan.
Our granddaughter, born in France, doesn't automatically get French citizenship. She's eligible to claim it if she ends up living in France for the requisite years before she turns certain ages. Like most things in France, the rules are complicated, with several different paths leading to the same end of French citizenship.
As jus soli is increasingly rare in our world, citizenship for a newborn comes from its parents' citizenship… unless it doesn't, as in the case of an American born overseas who doesn't spend the requisite five years living in the States before the baby is born.
The backstop for that situation is that most countries allow for automatic citizenship if the child isn't eligible for any other citizenship. Nobody wants to create stateless children.
Nevertheless, the goal for my grandchildren and great-grandchildren is each has more than one citizenship.
Unfortunately, this turns out to be the one thing I have to admit is largely out of my control. All I can do is to educate my kids and grandkids on what steps they can take to ensure everyone has more than one citizenship.
It's an ongoing puzzle that I can now can spend time on, as the basis for the rest of our offshore lives is already in place.
Merry Christmas, Happy Hannukah, and all other appropriate seasonal greetings.
Here's to a less restrictive 2021.
Lief Simon