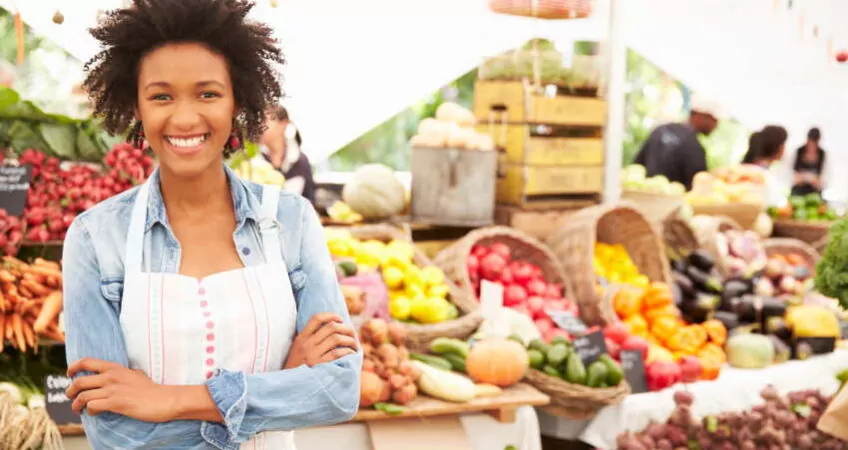 Find Out How To Make US$4,000 Per Month Homesteading
I'm Not Waiting For The World To Find Its New Normal—Here's My Take-Charge Plan
The pandemic crisis and restrictions we've been living through across the globe have reinforced my belief that it's critical to have a Plan B in place for you and your family that makes you as self-sufficient as possible. Global food supplies are vulnerable… as is, we're being reminded, every other aspect of our lives.
The world will eventually settle out to a new normal. Meanwhile, I'm redoubling my efforts to put a fully self-sufficient plan into place. I want to be in control of my own life… so I don't have to lose sleep worrying about what the world's new normal might look like.
As I continue expanding my understanding of strategies for pursuing an independent lifestyle, I've been looking to expert Con Murphy for guidance. Con has helped us to host self-sufficiency seminars in the past and now he has worked with us to create a new program that walks you through making your life as self-sufficient as you'd like it to be in as few as 59 days.
Con shares more below…
How I Stopped Paying Bills
I have discovered a way to avoid paying monthly bills (legally).
No more heating bill… or electric bill… and no bill for water or groceries either…
I have found a strategy for dramatically reducing my expenses… while living better and healthier than ever before in my life.
All while avoiding financial crises, pandemics, and the troubles of our world…
I'm talking about a path to total independence. And I promise you that the situation I'm describing is not some fantasy.
In fact, this is the life I'm living right now as you read this.
I am beholden to absolutely no one. And politics, pandemics, social unrest, recessions, market crashes, war? None of it matters to me anymore.
Because I've mastered the art of self-sustainable living.
Before I go much further in discussing the advantages and benefits of this lifestyle, maybe I should tell you a little something about myself.
I was born in Limerick into a "small Irish family" with five siblings.
Farming is in my blood. I was growing sweet corn by the age of 5 and had my first flock of chickens when I was 7.
After studying law at the University College Dublin, I moved to Belize… and that's where I founded a land development company, an offshore services firm, and an energy company.
I also became the Secretary of the American Chamber of Commerce in Belize and the Royal British Legion of Belize.
With the arrival of my daughter, I left that all behind to rediscover my love of nature.
I am a certified Permaculture Designer and Agri-Business International Consultant.
My family and I practice what is now called "self-sufficiency" (but was once just normal life) with cows, sheep, pigs, chickens, geese, ducks, vegetable gardens, and fruit and nut trees at home.
While designing and installing aquaponic systems, I also spend my time trying to catch my daughter's Shetland pony (who is a cunning little sod).
OK… so that's me.
My point in sharing a little of my story is to help you see that I have some idea what I'm talking about when I say that self-sufficiency can be the key to creating the ideal life. I know it has been for me.
What Do We Really Need To Be Self-Sufficient
The term "self-sufficiency" can have different meanings. Bottom line, it's about meeting our needs ourselves.
Let's take a second now to think about what that means at a practical level.
Here are our physical needs:
Access to clean air and water…
Access to shelter and clothing…
A reliable and healthy food supply…
Sanitation and hygiene facilities…
Our emotional needs include:
Personal space…
A sense of security and accomplishment…
A sense of connection with the community where we're living…
Freedom from stress…
In addition, of course, we all have financial needs. One of the most exciting things about the self-sufficient lifestyle for me is that it can be a way to earn an income.
The food in the ground and on the trees—the surplus you don't eat or store gets sold…
The food that comes from your animals—milk and eggs are popular, year-round choice, while butchering can also be a profitable option…
Breeding animals to sell—this requires more work, but it has the most profit potential… baby chickens can be sold for US$5 each, while cows can be sold for hundreds of dollars, for instance…
"Adding value" to that food—you can prepare foods in ways to increase its value (think jams, juices, salsa, herb mixes, cheeses, spirits, etc.)…
The great thing about farming is that you usually end up with more than you need.
I'm going to show you how to can and pickle most of these goods…
What's more, selling this extra produce is possible for an extra source of income…
But the real profits come from the "value-added" goods I mention above.
Simply stated, this just means processing the food in some way. It's easy, for example, to create jams or butters or any other products you can derive from the foods you grow…
Even better? This stuff sells at a premium in the right areas, and, if you decide to really put effort into it, you could have your own organic line on the shelves one day.
Again, this self-sufficient life has so many possibilities… it can be a business or a hobby that generates income that can be saved or used to pay off debt.
Why Embrace An Independent Lifestyle?
Idyllic peace. The quiet of the countryside and yesteryear.
Minimizing your carbon footprint. Fitting into nature's original plan for you. Spending more time with the family…
These are the reasons I often hear from my clients.
They want the satisfaction that comes from doing things for yourself…
They want to have the power to rely on themselves…
They want the power to guarantee that, whatever happens in this world, their families will be okay.
Resilience, satisfaction, financial gain, and personal pride are only a few of the advantages of the lifestyle I'm both describing and living.
How To Make US$4,000 A Month From Your Homestead...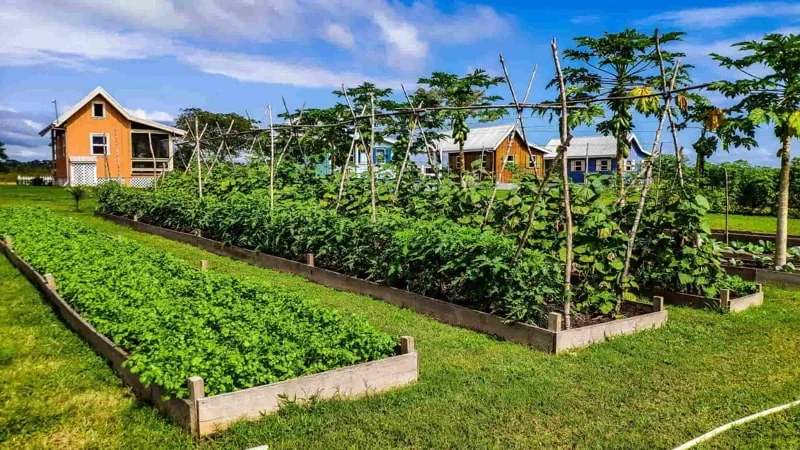 Your earning potential depends on many factors, including how much you want to do and where you live.
Below is what could be considered a goal for a full-time homesteader on a modest piece of land:
Jams, baked goods, and other "value-added" products: US$500
Fruit and vegetable sales: US$150
Saplings and heirloom seed sales: US$500
Homemade cheeses: US$100
Eggs and chick sales: US$1,000
Animal sales: US$200
Mushrooms (shitake and oyster): US$1,000
Herbs and medicinal tinctures: US$250
Bee honey, wax, and pollen: US$125
TOTAL: US$3,975 a month
And you can do much, much more…
For instance, you could sell fertilizer—rabbit poop goes for US$10/lb!—or even blog or YouTube your experience for US$500 or more in ad commissions each month.
Specialize and increase your efforts on some of the goods above, and you could double your income.
Con Murphy