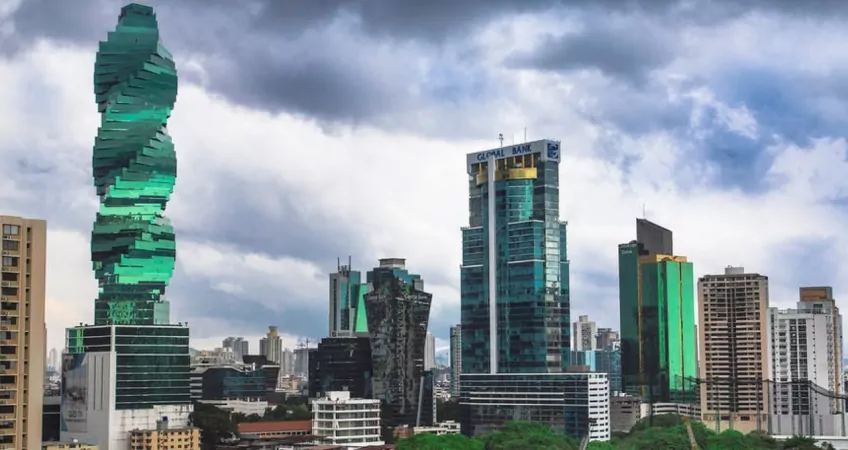 Why Panama City's Property Market Is Unlike Anywhere Else
Why I Moved From Costa Rica To Panama... One Global Property Investor's Remarkable Success Story
Back in Panama following his Offshore Wealth Summit last week in the Dominican Republic, Lief Simon is otherwise occupied today.
As you read this, Lief is at the Chinese Embassy in Panama City trying to finalize the paperwork for the student visa his son needs to start his studies at NYU in Shanghai in September. 
Wish him luck.
Lief's wife Kathleen Peddicord fills in for him today… with an update on one of the markets most prominently featured during last week's Summit in Santo Domingo…
Over the weekend, Lief and I traveled from Santo Domingo, Dominican Republic, where we hosted last week's Offshore Wealth Summit, to Panama.
We enjoyed a quiet, relaxing Sunday in Panama City… then, early this morning, a magnificent storm…
The wind blew and lightning split the air… thunderbolts roared and torrents fell.
Streets flooded, and, unfortunately, in the neighborhood where our office is located, palm trees sprawled across power lines…
Meaning no electricity and no internet.
Mother Nature reminding us who's really in charge.
No problem, we told our staff as they arrived on the scene. Let's pivot to a Plan B.
If you have electricity and internet in the neighborhood where you live, we told them, great. Please head home and work from there today.
If you don't have electricity and internet where you're living (many zones across the city are without power as a result of last night's thunderstorm), come home with us.
So now here we are in our apartment on Avenida Balboa with a core contingency of our team… some sitting on the living room couch… some on stools at the bar… others huddled around the dining room table with me… all cozily working together to meet today's deadlines.
Reminds me of our earliest days… when Live and Invest Overseas' original crew ran the business from our Panama City home office.
Panama featured strongly at Lief's Offshore Wealth Summit last week. It remains one of the best places in the world to think about diversifying your life and your financial future overseas.
Director of our Access Panama program Evie Brooks put the current Panama market into perspective for us.
As Evie explained, she began her global property investing career in Costa Rica in the early 2000s.
Then came 2008… and Costa Rican real estate markets collapsed completely.
"Projects were closed down and padlocked," Evie told the group. "And Costa Rican markets still have not come back to where they were pre-2008.
"So," Evie continued, "I headed across the border to Panama… which, I observed, was shuffling right along.
"Yes, there was a dip in Panama but nothing like the Armageddon that played out in Costa Rica.
"Why?" Evie asked the group.
"Two words," she said, answering her own question:
"Panama Canal."
As Evie carried on to show the group last week, what's happening in Panama is unlike anything going on anywhere else in the world right now. Panama is on track to become the next Singapore.
Property prices in Singapore run US$12,000 to US$16,000 per square meter.
Property prices in Panama City today reach US$4,000 per square meter in the highest-end districts.
Will we see Panama City prices push into Singapore territory in our lifetime? Maybe not… but we are going to see strong continued appreciation.
The fundamentals of this market are overwhelmingly strong, as you're probably already aware…
Continued strong GDP growth of as much as 9.6% per annum over the past eight years…
Solid legal system and strong personal property rights…
Stable government… pro-business and foreigner-friendly laws… meaning great incentives for foreign retirees and investors…
No property tax for up to 15 years, depending on what you buy…
U.S. dollar as the currency, meaning no exchange-rate risk… and a big banking industry with more than 90 international banks in Panama City…
Long track records for key local developers, meaning you can feel confident when buying…
New treaty with China, which is the largest importer of goods from Panama's Colón Free Trade Zone… and new direct flights between Panama and China since March of last year…
Panama City is a global port town. Panama has long been known as the Hub of the Americas thanks to its accessibility. Now Panama City has become the regional hub for shopping, dining, nightlife, and medical tourism (for everything from hip replacement surgery to face lifts and fanny tucks). Travelers from across North, Central, and, especially, South America are coming to Panama City in big numbers to pursue all these activities.
As it becomes ever more difficult for folks from Latin America to get visas for travel to the United States, Panama makes it easier all the time for them to come spend their money in this country instead.
To keep up with continuing tourism growth, Panama's international airport has been expanded in stages… and, when the new terminal opens at the end of this year, will double in size from the current Tocumen International.
This dramatically expanded airport will be immediately serviced by more than 120 new non-stop flights from across the Americas, Europe, and beyond.
Panama's Economy Goes From Strength To Strength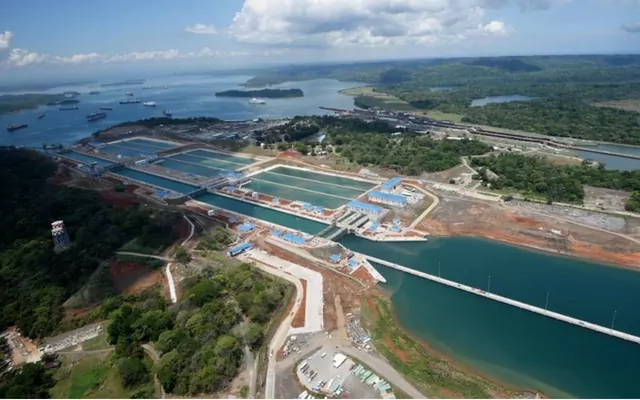 The expansion of the Panama Canal in 2016 has also meant a dramatic increase in another kind of visitor—global shipping companies… from the United States, Chile, Mexico, Colombia, Japan, and China… who are passing through the expanded Canal in ever-greater numbers carrying ever-bigger loads.
Pre-expansion, the maximum capacity for one vessel transiting the Canal was 5,000 containers. The maximum capacity today is 14,000 containers per vessel.
The increased traffic and increased capacity resulted in an increase in Canal revenues of 23% last year.
Much of the colossal Canal cash flow has long been and is still today being funneled into infrastructure. As a result, significant changes to the landscape in and around Panama City continue to be made in real time.
These past 10 years we've been in Panama it's been like watching time-lapse photography. Blink too long and the scene in front of you will have changed by the time you reopen your eyes.
Current infrastructure projects of note include a fourth bridge over the Panama Canal, complete with a five-star restaurant and an observation tower, scheduled for completion in 2022.
Meantime, a new cruise ship terminal is under development at Panama City's Amador Causeway. This will be the first cruise port on this country's Pacific coast and will bring more than 250 cruise ships to Panama City each year.
Panama City's second metro line is nearly finished… and line 3 is in the wings. This third line will travel across the new Canal bridge and into the former Howard Airforce Base at Veracruz…
Making Veracruz a top spot for investment, Evie pointed out for the group last week.
What, specifically, should you be looking to buy right now? Evie shared particular current opportunities of note, including some reserved for conference attendees only.
However, we have arranged with the developers for these private offerings to be available to you, as well, via the recording of Evie's presentation… which will be included as part of our new Offshore Wealth Summit Home Conference Kit.
More information on this is available here.
Kathleen Peddicord