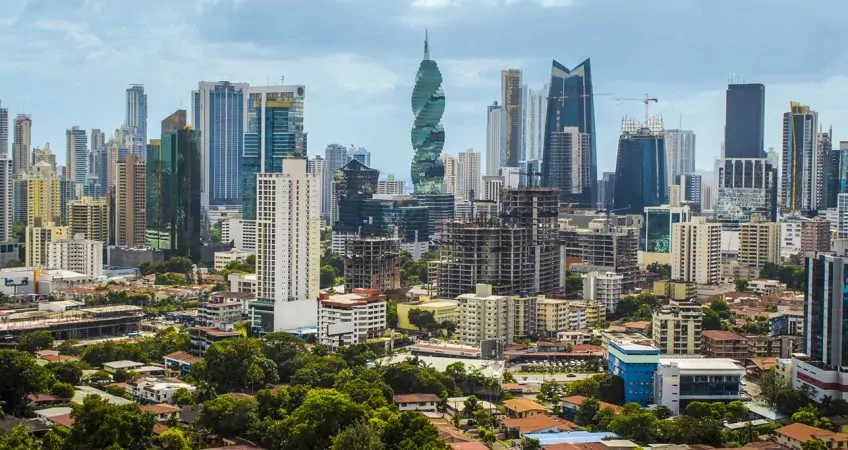 The Offshore World Is Ever-Changing, Is That Good For Panama?
Is Panama Still A Top Offshore Haven?
I haven't covered Panama as a potential go-offshore haven in a comprehensive way in some time.
After having beaten the Panama drum loudly for many years, I guess I figured word was out about what this country has to offer in the context of global diversification options.
However, as I remind you (and myself) often, the offshore world is ever-changing… meaning you can't take any offshore opportunity or any offshore haven for granted.
In that spirit, I've devoted much of the current issue of my Simon Letter advisory service to a Five Flags report on Panama.
What's new and what's changed in Panama since I last focused my Simon Letter members' attention on this country?
The administrative requirements for keeping a Panama corporation compliant, for one thing. I give the details in my Simon Letter feature. If you have a Panama corporation, this is information you need to be aware of.
Panama banks have come to terms with FATCA restrictions and requirements at this point… but banking in this country continues to be a challenge thanks to the latest bugaboo in the offshore world—money laundering… meaning new and different complications and hassles.
I remain very bullish on real estate markets in this country, including in Panama City. However, the drivers behind the Panama City market in particular (but this is true elsewhere in the country, as well) have changed. Fewer buyers on the ground from South America (including from Venezuela, where anyone with money has already placed it outside Venezuela)… but growing numbers of investors from Europe and, especially, China, which is going to be a primary force in pushing this country forward from here.
Again, all the details on all fronts in this month's issue of my Simon Letter.
Offshore Havens Change Much Like We Do
Putting together this Five Flags report on Panama reminded me that it's not only offshore jurisdictions that change over time (for better and for worse).
We change, too.
That is, reviewing offshore opportunities in Panama today compared with what they were as recently as, say, three or four years ago forced me to think as well about my offshore agendas today versus what they were a few years ago.
Our circumstances, priorities, goals, cash-flow requirements, risk tolerance… these things and many others are not the same year after year or, certainly, decade after decade of our lives.
Meaning that an offshore plan isn't a set-it-and-forget-it kind of thing.
This isn't day trading stocks. You don't need to take the pulse of your offshore plan every day or even every week or month…
But you should review the pieces of your offshore diversification strategy regularly… certainly after any big life change.
Kathleen and I have been doing this lately in the wake of our son (our final offspring) having graduated high school. He is off to university… and we are enjoying more freedom of location than we have been able to do in a long time.
We've had many of the components of our long-term plan in place for some time, but they've really begun paying off over the last 12 months. We've been able to hang out more often in Paris, for example… and we began the year by spending nearly three months at Los Islotes.
We're still working every day. I'd say we're working more than ever. But we're doing it where we want and according to the schedule we choose.
Our three months at Los Islotes, for example, we rose with the sun and headed straight to our on-site office. We'd work six or seven hours in the office… then spend four or five hours on the property, reviewing construction and infrastructure progress… then reconnect with our Panama City staff for a couple of hours more online back at our house poolside before calling it a day.
We walked our beach and watched the sunset from our terrace every day… and hardly noticed that, if we tallied it all up, we were working 12 or 14 hours out of every 24.
In addition to our schedules, we're also reviewing our holdings. As we enter this next phase of life… do some assets we've been holding no longer make sense?
About 13 years ago, for example, we bought a 150-year-old stone farmhouse in Istria, Croatia.
Kathleen was excited at the prospect of the renovation project this house on a mountainside offered… but, 13 years later, she hasn't had time to follow through. House still needs to be renovated…
Should we continue carrying it, we asked ourselves recently?
We pay no property tax… and, because the place isn't habitable, have no utility or other costs either.
As we're now able to spend our time where and how we like, Kathleen figures she should finally be able to proceed with the restoration. She's put the project on her 2019 to-do list… meaning we're keeping the asset.
We're working our way through the list, considering each asset in turn in the new context of our footloose-and-fancy-free lifestyle.
Flexibility is key to a successful and happy offshore life.
Lief Simon