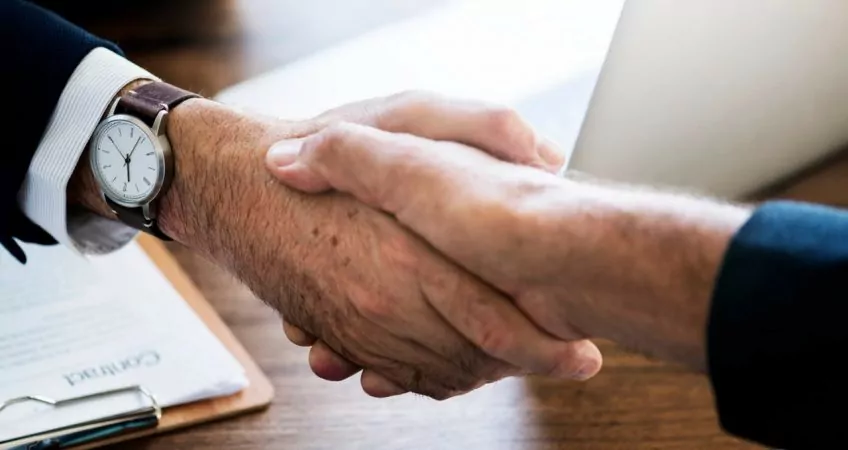 What I've Learned Owning Rental Properties Around The World
When It Comes To Rental Yields, This Can Make Or Break You
My first rental property was a three-flat apartment building I managed myself in the United States. I lived in one of the apartments and rented out the other two long term and unfurnished. I might have had an empty apartment for a few days between tenants during the two-and-a-half years I owned the building… but my occupancy rates were very high. Better than 95%.
All in all it was a positive experience despite a few tenant issues like a broken window when the second floor had a party and they tried to blame the window or the time the hot water heater for the building decided to die on New Year's Eve (thankfully, Sears was open on New Year's Day).
That personal rental-management experience didn't prepare me for the short-term furnished rentals I would own overseas.
Not living where the properties are located required hiring a local rental and property manager. Rental management is a low-margin, high-volume business where service can be atrocious if the management company doesn't have serious systems in place.
My first experience with this was in Buenos Aires, where the real estate company that I bought the apartments from ended up setting up their own rental management company to service their international clients. In fact, this is what most real estate companies who have mostly foreign buyers end up doing. It helps them make sales.
However, while they may understand the sales market for real estate in their country, running a rental management company is a different animal.
The company in Buenos Aires put one of their top administrators on the job to get the rental management up and going. The year and a half she was running things the reports were timely and the rental yields were good.
At that point, the owners thought the business and systems were established enough that the lady who started things could move on. She did, but the rental business went downhill rapidly. Reporting was no longer timely and rental yields fell as they didn't keep up with the marketing.
We switched to a long-term furnished rental for a while and then sold the apartments for a nice profit. Overall, the rental yields for the time we owned the one apartment were good despite the hiccups, but it was my first lesson in how different your yields can be depending on the rental management company.
Renting Properties In Paris
The next lesson came in Paris where the first apartments we bought there were placed with a rental company recommended by the real estate sales agent. The properties were set up for short-term rentals and they started renting… but no reports were coming.
We were seeing deposits into the bank account. The apartment was renting and the yields were good. We just weren't getting reports.
The lack of reporting was frustrating as it was impossible to tell what rental rates were being charged or what occupancy rate we were getting. All I could calculate were the rental yields which, again, were good. Nevertheless, we needed better… or any… reporting.
So we switched rental managers to someone a friend was working with.
We started getting regular reports showing the rental rates and occupancy. Unfortunately, the numbers were low and the yields went down.
The first company was great at filling the apartment… and probably too busy marketing and managing renters to get to reports. The second company was great at reporting, but fell short on filling the apartment.
From a pure investment perspective, the first company was better for returns. However, without any reports, it was impossible to say if they couldn't have been doing better.
Eventually, we moved on to a third company where reporting and returns were fine.
Similar stories can be told for most rental properties I've owned overseas.
The Importance Of A Good Property Manager
A new company set up to help buyers in a specific location can do well until it's turned over to a new manager. Besides Buenos Aires, this has happened to me in Panama City where the first year of a short-term rental property had huge returns… then the manager left and returns dropped. In that case, the market had changed a bit, as well, so it was a double whammy. The new manager simply didn't do anything and the demand in the market was down.
In that case I simply switched from a short-term furnished rental to a long-term furnished rental… and took over management myself because I had moved to Panama by that time.
The only lesson to take from my experience is that there are good rental managers out there and there are bad rental managers… and a good rental management company can go bad with a change of staff.
So how do you choose a rental manager for your property overseas?
Referrals are the best option. If a company has happy clients, then that's hard to argue with. However, just because they have an unhappy client doesn't necessarily mean they are not good at their job. The property does play a role.
One reader bought in Medellín back when the rental yields were well into the double-digit range for short-term rentals in certain neighborhoods. However, the reader bought outside of the area the rental manager recommended; an apartment that wasn't really suited to short-term rental. Her yields didn't match what others were achieving at the time because of the property… not the rental manager.
A friend of mine starts his search for an investment rental by finding a rental manager first and asking them what and where to buy. Rental managers know what they are renting so they should be the best source for what to buy as a rental.
This has worked for me in the past… and, of course, finding a rental manager before you buy a property helps take some of the uncertainty out of the equation.
Lief Simon