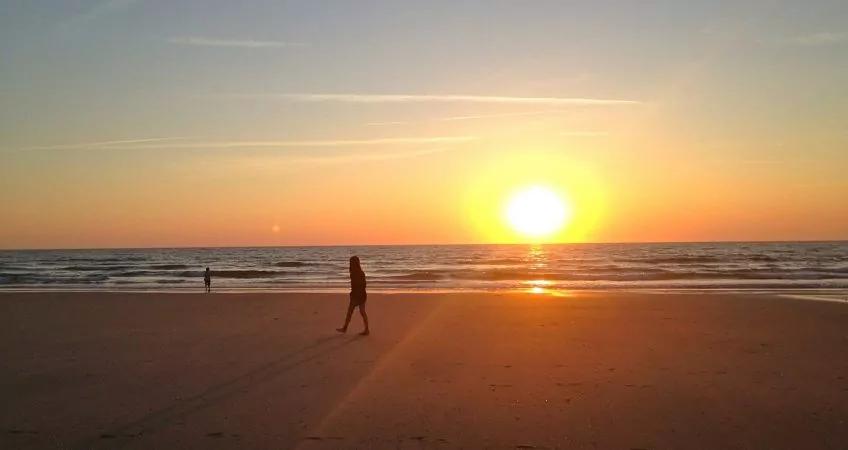 Top Property Investment Markets For 2015
The Five Best Places To Invest In Real Estate In 2015
Which property markets have my attention this shiny new year? Generally, I'm looking at markets in crisis, markets benefiting from the strong dollar (and the weak euro), markets where the middle class is expanding in dramatic ways for particular reasons, and markets I've identified as most interesting for the production of particular crops. Agriculture remains a key opportunity.
Specifically, here are five property markets that have my full attention for 2015:
Argentina
A chart of Argentina's economic activity over the last century could have been used as the blueprint for one of the rollercoasters I rode with my kids at Universal Studios in Orlando last week. Up and down, up and down, right now this market is way down, very close to another bottom. The last bottom was 2001. I bought three apartments in Buenos Aires in the wake of that collapse, and I'm watching now to see what I should buy in the wake of the collapse now upon us (I guess I should say the collapse now upon the Argentines).
Don't let this country's manic economy scare you off. The big downs are always followed by nice ups. Making money in Argentina is all about timing, and the time again is now.
Argentina will be holding presidential elections in October. My contacts in the country expect things to bottom before current President Cristina Kirchner is replaced. Keep an eye on the gap between the blue market and the Argentine peso's official exchange rate with the U.S. dollar. When this gap begins to narrow, that's your cue.
What to buy? Apartments in Buenos Aires, some of which qualify as among the most intrinsically valuable in the world, their cycle-to-cycle street value notwithstanding. Also look at vineyard opportunities. I've just taken advantage of a crisis vineyard offer in Mendoza and am on the lookout for more.
Turkey, Specifically Istanbul
Turkey's property market wasn't hit as hard as others around the world in 2008 and 2009. Values in some districts of Istanbul dropped by maybe 25% at the height of the downturn (about the same as in Panama)…but in just a year-and-a-half prices recovered. That rate of appreciation (10% to 15% per year on average) continued through 2014 and is expected to carry on indefinitely.
Despite these impressive rates of appreciation, Istanbul real estate remains a bargain compared with other global-standard cities. With a starting market price of around US$1,000 a square meter, middle-class housing in the Turkish capital can be an excellent bargain.
What's driving the continuing appreciation in property values? Inflation is one factor; another is the GDP growth rate, which has been 4.5% to 5%. However, the compelling explanation for why property prices have been going up as quickly as they have been is a big and growing local demand.
Half the population of Turkey is younger than 30 years old. The country sees 350,000 weddings a year. All these new couples want places of their own to live. And, thanks to a strong economy and relatively low unemployment, more of these young couples than ever can afford places of their own.
In addition to all the young people needing places to live, half the current housing stock in the country needs to be replaced or renovated. Many of the structures are simply not suitable for living according to current-day standards. People in old buildings need new and better ones…further fueling the construction boom that continues to expand.
With its young population, Turkey is a country of the future. The economy is growing and diversified between Europe and Asia. And it's easier than it's ever been for foreigners to invest here now, especially in real estate.
Focus on Istanbul rather than the vacation properties along the coast that many foreigners have been buying. Vacation markets supported by mostly foreign buyers are less liquid than a local market like Istanbul. When you decided to sell your asset in this city, you'd have many different potential buyers to appeal to.
The safest, simplest investment options in the city are pre-construction apartments. Getting in early on a new building means discounted pricing and the expectation of price increases over the two- to three-year construction period.
Dominican Republic
The Dominican Republic is an internationally popular all-inclusive resort destination that sees big volumes of tourists every year thanks to its miles of sandy beaches and balmy temperatures. It's also a top Caribbean choice for the would-be foreign property investor. In fact, I like this market more than ever in 2015 for two reasons. First, the island nation is attracting more and more foreigners, both full-time expats and retirees and part-time second-home-at-the-beach owners. Second, property values are a tremendous bargain relative to the rest of the Caribbean.
What could you buy? How about a brand-new, one-bedroom apartment about a five-minute walk from a Caribbean beach for US$100,000 or less that could be rented out for a good and reliable yield. You can also find multimillion-dollar properties that are, again, a bargain, compared with the cost of similar properties in other Caribbean markets.
Punta Cana is the DR's most developed resort area. Puerto Plata, on the north coast, is the most developed area for retirees. Most appealing if you ask me is the Samana Peninsula. Here you have thousands of expats onshore and, in the water off the coast here, thousands of breeding humpback whales. It's a unique spot a little off the beaten path.
Spain
This is the best time in 20 years to be shopping for real estate in Spain…if you know where to look. We are at the start of a 12-month window for buying in the regions of this country that are driven by expat buyers. Prices for properties in locally driven markets remain unstable and may fall further, but the expat markets are firming up. In fact, we may begin to see some appreciation is these areas, as little new construction has been undertaken in the past half-dozen years thanks to the crisis.
Focus on Malaga in the heart of the Costa del Sol. The town center has some charm and a broad appeal. Prices are good, as low as 2,000 euros per square meter, a price point not seen here in many years.
The Costa del Sol of Spain is where I made my first overseas real estate investment, so I have an affinity for this area. Money can be made again now, in the current market. However, you can't buy just anything. You want to focus not only on broadly appealing markets (like Malaga) but also on individual properties with intrinsic value. The crash left banks holding more real estate than they could inventory, and they're working hard to unload as much of the foreclosed property as possible. Much of it is cookie-cutter condos. Don't be tempted. Seek out properties with character.
Whatever you buy, you want to be confident it'll generate an adequate net rental return (at least 5% to 8%). You shouldn't buy in this market for capital appreciation in the near or mid-term. Buy for cash flow and a long-term upside.
Buy as well to take advantage of the strength of the U.S. dollar versus the euro. The euro is at its lowest point against the dollar in two-and-a-half years, dropping a further 2.5% in the last couple of weeks.
Colombia, Specifically Medellin
The U.S. dollar is currently surging not only against the euro but other currencies, too, including the Colombian peso, making this market even more interesting. I've been recommending Colombia, specifically Medellin, for investment for six years, and I remain bullish. The Medellin market has seen good appreciation over the last six-plus years I've been recommending it (as much as 10% per year), and I expect this to continue. Meantime, the peso has fallen out of its five-year band of 1,750 to 2,050 per U.S. dollar to around 2,300 to the U.S. dollar, triggering a window of opportunity to get into this market on a dip.
Colombia's economy is strong, and the middle class continues to grow. The long-term prospects are excellent. Buy both for immediate cash from rental yield and capital appreciation.
Agriculture
Any property portfolio should include some productive land component for important reasons I think you understand as well as I do. I'm actively pursuing agricultural opportunities from timber to certain fruits and vegetables in Colombia, Panama, Belize, Western Europe, and the Dominican Republic. Not all of them will work out, but I'll alert you to the ones that pass muster. This is where I intend to place a significant portion of my available capital in 2015.
Happy profits.
Lief Simon
Mailbag
"Lief, I see you pushing this investment. Have you personally invested in it?"
L.L.
I wouldn't say I'm pushing anything but rather alerting readers to an opportunity that is especially interesting given the currency exchange situation right now (see above).
I haven't invested in Casa Provenza as I'm not in the market for Colombian residency. Also, I already own one rental apartment in Colombia and am looking at some agricultural opportunities in the country. This particular opportunity doesn't fit my portfolio needs at the moment. That said, it definitely meets the needs of many of my readers who are looking for investments with minimum buy-ins of less than US$50,000 and/or options for a low-cost back-up residency.