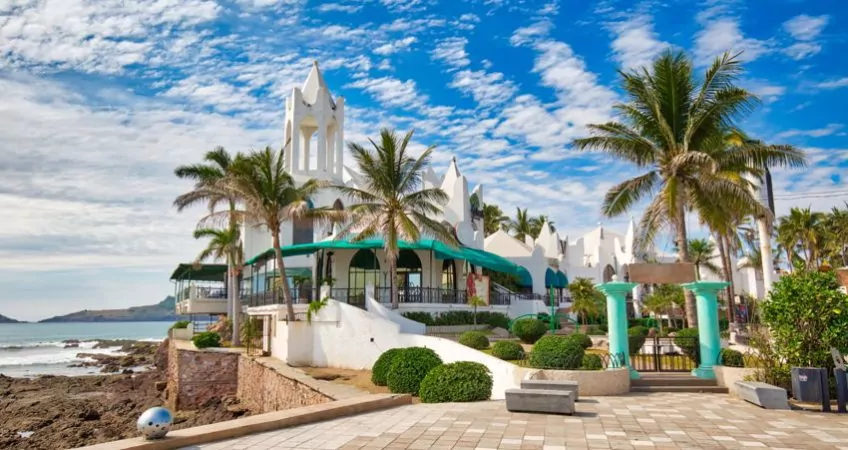 The Best Two Best Countries For Going Overseas In 2020
My Wife Says These Are The Two Best Places To Go Overseas In 2020
Cheapest, safest… best weather, best infrastructure, best health care… most tax-advantaged and most foreign-resident friendly…
Not to mention most romantic, exotic, historic, and adventure filled…
Our editors, correspondents, and scouts have been collecting data and crunching numbers for three months. The amount of research that goes into our annual Retire Overseas Index is significant.
Finally, the work is done. We have our results…
And, for the first time in our history, we have a tie.
For 2020, we're naming not one but two best places to retire overseas.
Best Place To Retire #1: Algarve, Portugal
Monthly budget: 1,915 euros
Monthly rent: 1,250 euros
For the fifth year running, Algarve, Portugal, remains at the top of the list of world's best places to retire thanks to its low cost of living, low cost of real estate, great weather, established expat community, user-friendly and low-cost retiree residency program, and endless options for how to meaningfully fill your days and evenings.
In addition, you can get by speaking only English (thanks to the region's strong historic and cultural links with England), and, notably, the stunningly beautiful country is one of the safest places on Earth right now.
The country's Algarve is a unique bit of European geography at the southwestern corner of the Continent, at the longitude of Great Britain and the latitude of Delaware. It is protected from winter by the movement of the ocean in the Gulf Stream and, as a result, has the best climate in Europe, with 3,300 hours of sunshine every year, more than any other country in this part of the world.
The region boasts some of the world's best beaches along its 100 miles of Atlantic coast, many awarded coveted Blue Flags from the European Blue Flag Association. In addition, the region is generally recognized as a top golfing destination, with more golf courses per capita than anywhere else on the planet.
It was from this coast that Prince Henry the Navigator, an architect of the Age of Exploration, bid his men to "sail on, sail on." Those orders compelled brave adventurers around the Cape of Good Hope to China and India and then across the Atlantic.
The infrastructure in the Algarve is top-notch; this is not the developing world. The health care is world-class and a fraction the cost of care in North America. In fact, health care is free for residents, and establishing residency is easy and cheap for anyone of any age.
The Algarve is home to more than 100,000 resident foreign retirees, all here embracing the best of Europe, from medieval towns and fishing villages to open-air markets and local wine. This is a land of cobblestoned streets and whitewashed houses with lace-patterned chimneys, surrounded everywhere by fig, olive, almond, and carob trees.
While prices have risen over the four years we've been recommending it (most notably for real estate in certain regions), the cost of living in Portugal is among the lowest in Western Europe, on average 30% lower than in any other country on the Continent.
Portugal checks all the boxes and qualifies as a top choice for anyone considering making a move overseas in 2020. Its Algarve coast is certainly your best option on the Continent.
Best Place To Retire #2: Mazatlán, Mexico
Monthly budget: 21,940 Mexican pesos
Monthly rent: 10,000 Mexican pesos
As I mentioned, however, for the first time ever, we're naming a co-#1.
Our second pick for best place to retire overseas in the New Year, tied with Algarve, Portugal, is Mazatlán, Mexico.
Over the past four decades, Americans have voted Mexico the world's #1 place to live or retire in the way that really counts: they've packed up and moved there. This country is home to more American expats and retirees than any other, at least 1 million and as many as 2 million, depending on the survey.
This shouldn't surprise anyone. It's easier for an American to get to Mexico than to any country other than Canada.
Why do Americans choose to go south of the Rio Grande rather than to the Great White North?
The weather!
Americans looking to start a new life in a new country primarily seek three things: warm weather, beautiful beaches, and a low cost of living. Mexico competes handily in all three categories.
While the living is not as cheap as it was in the 1970s when Americans began migrating here in volume, it's a global bargain and more of a budgeter's delight right now than it's been in a long time thanks to the U.S. dollar's strength against the Mexican peso.
The country is familiar, from its administrative set-up (the Mexican government is a stable democracy, with executive, legislative, and judicial branches functioning in a similar way to those in the United States) to its big-footprint shopping. If you're itching for an adventure in a foreign land that's not too foreign, Mexico could be the experience you seek.
It's easy to go back and forth, making it a top choice for part-time living. Drive down as often as you like without worrying about plane fare.
All the North American attention from both expats and tourists means that many Mexicans, especially in the service industry, speak English. This can make things like navigating the residency process at the immigration office and managing the real estate purchase process with your attorney much easier.
Automatic six-month tourist stays and easy and fast immigration make it possible to come and go and spend as much time in the country as you'd like. You can maintain a second home here (a place you rent out when you're not using it yourself, say) without having to bother with the expense of obtaining formal resident status.
You can return easily to the United States to use Medicare. If you're considering this move as a retiree, nearing or over the age of 65, this can be Mexico's most compelling advantage. Mexico offers excellent health care, but Medicare won't pay for it—with limited exceptions, Medicare doesn't cross any border. However, if you retire in Mexico, you'd be only a drive or quick flight away from accessing your benefits.
Among this country's many attractive lifestyle options, Mazatlán stands out. Real city, beautiful beaches, and walkable colonial center… popular expat choice and authentic Mexican resort town that manages to feel homey… Mazatlán has it all.
Located about midway along Mexico's Pacific coast, Mazatlán has been out of favor among tourists and expats for decades but is making a comeback. The renaissance has been focused on the city's historic center, which has undergone an impressive face-lift and now rivals Mazatlán's 20 miles of beach for attracting attention.
From December through March, daytime temperatures in Mazatlán hover in the high 70s, lows are in the low 60s, and there's little to no rain. Between July and October, on the other hand, temperatures are regularly 90 degrees and warmer, and humidity levels are higher. This makes Mazatlán an ideal choice for snowbirding.
Moving to Mazatlán can be as hassle-free as an international move gets. Nothing's as easy as loading up a truck and driving south. Your moving budget could be gas and tolls.
Kathleen Peddicord