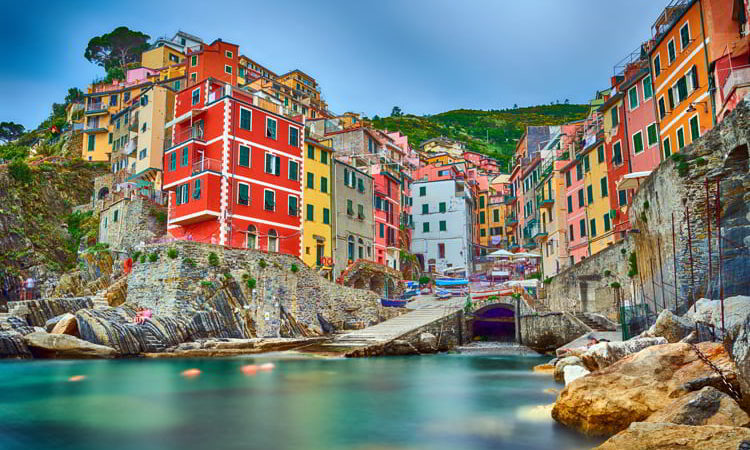 The 5 Best Easy Options For Establishing Residency Overseas
Worried You Won't Pass The Background Check? In These 5 Countries You Can Qualify For Residency Without One
Most countries in the world require a criminal background check when you apply for residency. These can vary from a certification by your local police to a full background check from Interpol and the FBI.
Several times a week we receive emails from readers wondering if there's any way around those checks. I guess they're worried they won't pass, typically because of some "youthful indiscretion."
Depending on the specifics of the indiscretion, the answer can be yes. You do have options for establishing residency overseas without providing a background check.
In addition, many countries that require background checks will forgive something minor that occurred in the past when you have an otherwise clean record.
Ecuador, for example, when seeing a prior offense, will convene a panel review of your case and your record. If you don't like the panel's findings, it's even possible to appeal their verdict.
If you find a country where you'd love to be but are concerned about a minor infraction on your record, my advice is to consult with a local immigration attorney. If they're optimistic that you can obtain residency anyway, then go for it.
Living in your country of choice will be worth the small amount of extra effort.
In addition to some previous minor offense, you might have other reasons for wanting to avoid providing a background check as part of your residency process. Plenty of honest citizens simply don't want the FBI, Interpol, RCMP, or Europol being notified that they've applied for residency abroad.
In addition, you could have reason for wanting to avoid the delay caused by a background check. It can take months for an FBI check to be completed for an American. A Canadian can get an RCMP check in just three business days if your record is clean and you submit electronic fingerprints… but it can take more than five months if you submit your prints on a fingerprint card.
Regardless of your motives for wanting to sidestep a background check, again, the good news is that you have options—specifically, the following five countries whose residency requirements do not include a background check:
#1: Mexico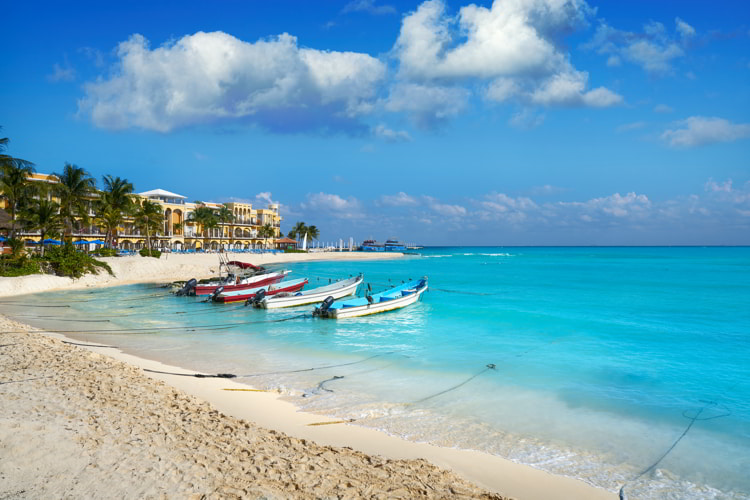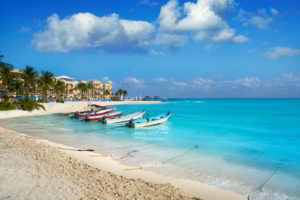 Residency in Mexico is fast and easy. And unlike most of the world's countries, you can even qualify with savings in lieu of a formal pension.
Thresholds are low. To qualify for the most popular visa options, you need to show US$1,300 in monthly income, US$21,500 in savings, or US$170,000 in real estate holdings in the country.
#2: Chile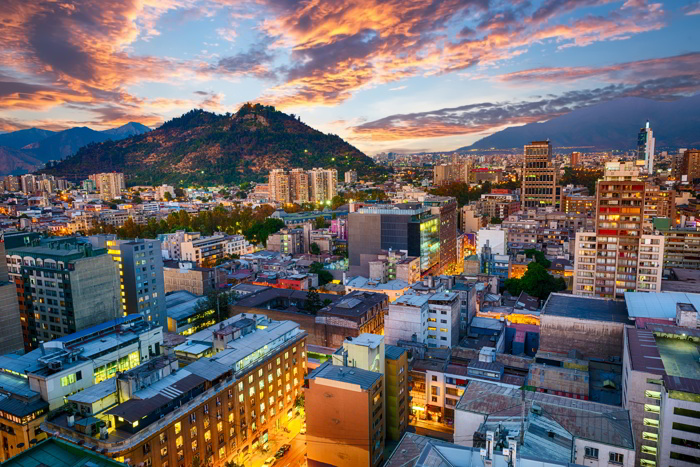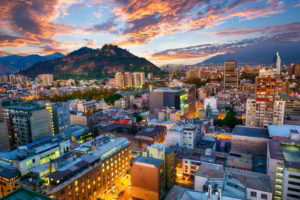 Residency in Chile is straightforward; you can even apply by mail. Their process requires that you hold a temporary residency first, usually for two years. The temporary residency visas are easy to obtain, because in the long run, their main purpose is to establish your "track record" before applying for permanent residency.
The amount of income needed to qualify is not specified. Chile evaluates each applicant based on the individual situation.
After the temporary two-year period, you must become a permanent resident or hit the road. To qualify as a permanent resident, you may not have been out of the country for more than 180 days during the previous year.
#3: Colombia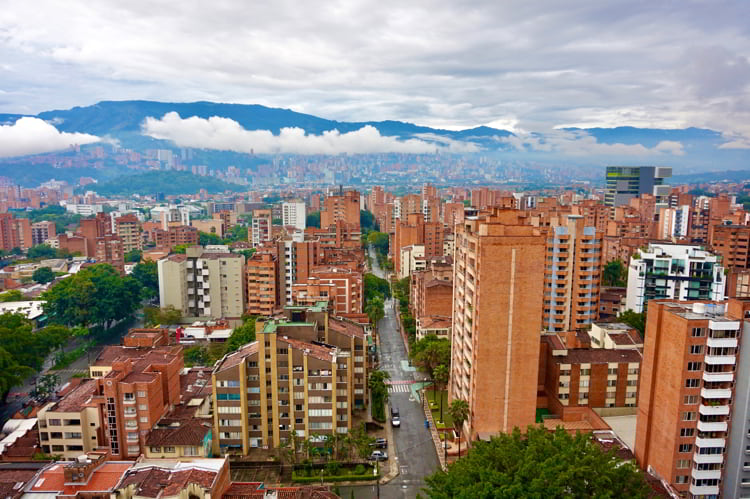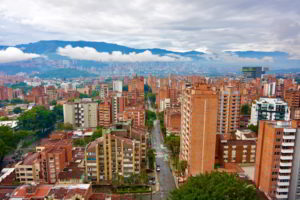 Residency in Colombia is so simple and straightforward that it rivals Mexico, above. A friend was able to obtain Colombian residency in 55 minutes by visiting the office of the Ministry of Exterior Relations directly.
Except as noted below, Colombia requires that you spend time on a temporary resident's visa before converting to a permanent visa. In most cases, the required time on a temporary visa is five years.
There are about 17 options for obtaining residency in Colombia, but the most popular are the pensioner's visa and the investor's visa. The required income levels are based on multiples of Colombia's minimum wage, which changes each January.
For pensioners in 2022, the required monthly income is 3 million pesos. Temporary investor visas range between 100,000,000 (for an investment in a corporation) and 350,000,000 (for a real estate purchase).
Colombia also offers investors a way to jump straight to permanent residency, by making an investment or buying a property. For 2022, you must invest around 650,000,000 pesos.
Go here to convert Colombian pesos at today's exchange rate.
These remaining two options are not as clear-cut as Mexico, Chile, and Colombia, where background checks are never required.
However, I have found one way through the maze for Italy and one for Peru that doesn't require a background check.
#4: Italy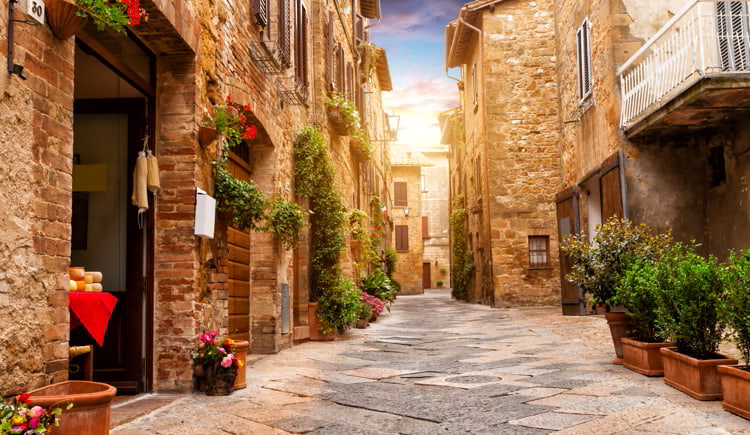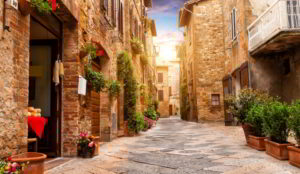 Residency in Italy takes place in stages, starting at your nearest Italian consulate back home. First, if you intend to reside in the country, you must get a special visa to enter Italy. The visa you want is for Residenza Elettiva (Elective Residency). This visa does not allow you to work.
It's true that you can also enter Italy as a tourist and then decide to stay while you're there. But this in-country upgrade requires a background check. The investor visa also requires a background check.
The Residenza Elettiva visa, however, does not.
The income requirement for Residenza Elettiva is not specified. Each applicant's situation is reviewed on a case-by-case basis. They're looking for a "Documented and detailed guarantee of substantial and stable private income originating from pensions, annuities, income from properties or investments, funds, and income from stable economic and commercial activities."
Next you get a Permesso di Soggiorno, which is a residency permit. You must apply for this within eight days of arriving in Italy.
Then, in your local area, you get a Certificato di Residenza, or Certificate of Residence. You must get this within 20 days of receiving your Permesso di Soggiorno.
After five years, you can apply for permanent residency. However, Italy's former Carta di Soggiorno has been replaced by the EC residency permit, which is for long-term EU residents. This one requires a background check, so you may want to stick with temporary residency.
#5: Peru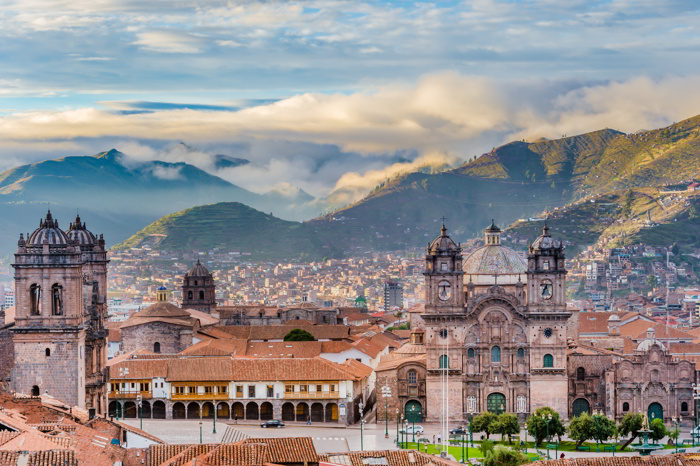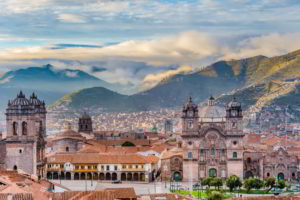 Residency in Peru is simple and provides a path to citizenship after just two years. The required income is low, at only US$1,000 per month.
I won't sugarcoat this one, though. Like Italy, you've got to thread the needle of various requirements to arrive at the no-background-check residency option.
If you are in Peru and entered as a tourist, then you need to execute a status change to be able to stay in Peru as a resident. The process is called a Cambio de Calidad Migratoria (Change Of Migratory Type), and the process requires an "open arrest warrant" check from Interpol. It's not exactly a background check, but it's a risk you may not want to take.
To avoid the Interpol check and remain on the conservative side, you must enter Peru with a residency visa (rather than a tourist visa), as a residency visa does not require a background check or the Interpol check.
My initial problem with this is that the process takes place in Peru… so how do you get there to apply for residency… without entering as a tourist?
To find out, I applied for Peruvian residency online. As it turns out, you can name an individual who is empowered to apply for you in Peru and then have the visa issued from a consulate in the United States or Canada.
Lief Simon