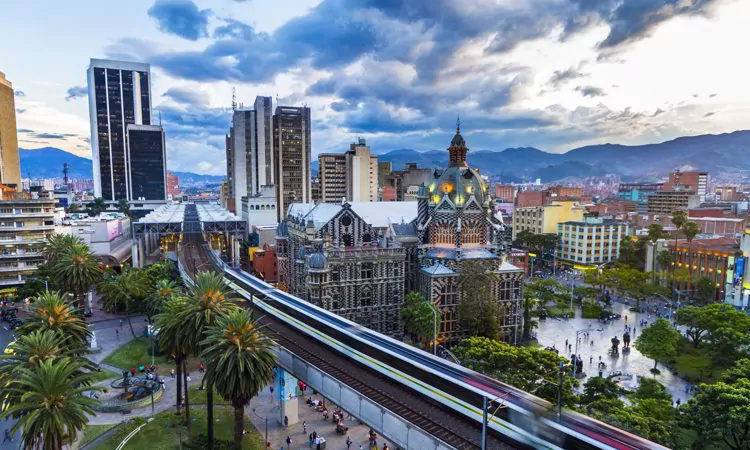 Safety And Crime In Medellin, Colombia
What Are We Doing In This Land Of Drugs, Murder, And Kidnapping?
I visited Medellín recently for a Live And Invest Overseas conference. Kathie and I have been writing about Medellín and Colombia for over 10 years. We began spending time in this city years ago, and we even purchased an apartment here that we've since renovated.
Still, after all this time, readers write in regularly to ask what's wrong with us. Don't we know that Medellín is the murder capital of the world… the drug capital of the world… the kidnapping capital of the world? How can we be so irresponsible to recommend that people think about investing in such a dangerous and risky place?
Medellín has a checkered past, and that's part of the reason why this city offers such exciting opportunities for both living and investing today. Certainly, the drug trafficking and everything that goes along with that haven't disappeared entirely in this city since the death of Pablo Escobar in 1993. But this is a city of about 3.8 million people. Don't go looking for the drug world, and you likely won't come across it.
Over the past decade or so, Kathie and I have been all over Medellín. We haven't seen anything that's given us any pause. What we have found is an interesting, vibrant city with a thriving art scene, museums, parks, an annual flower festival, and an opera season.
Kathie and I keep making this point. Alas, not everyone is buying it. One sign-up for a recent Live And Invest In Colombia conference wrote in last minute to cancel. After he told his friends and family he'd signed up for the event, they threatened to lock him in so that he couldn't attend. After listening to warnings about Colombia from the U.S. State Department and the U.K. Foreign Ministry, the guy gave in to the concerns of his family and friends and decided to stay home this week.
Out of interest, I took a look at the U.K. Foreign Ministry's published travel info for the United States. I'd say that the guy probably shouldn't be there either…
Medellin, A Land Of Opportunity... But Not For Everyone
Over the past couple of years, readers have unsubscribed from our e-letters because they object to our coverage of Colombia. Of course, these people have never been to Colombia… maybe they've never even been to Latin America. These armchair quarterbacks should stay home regardless.
Colombia and Medellín aren't for everyone. Medellín has an altitude of about 1,500 meters, which doesn't suit some. The lack of four seasons may bother others. And you'll have to learn some Spanish if you decide to spend any amount of time here.
And, again, Medellín isn't 100% danger-free. No city with a multi-million population is 100% danger-free. Every city of any size in the world has good neighborhoods and bad neighborhoods. Medellín is no different than Chicago or New York in that way. Residents and visitors to those U.S. cities avoid the bad neighborhoods, and I'd suggest you do the same in Medellín.
However, the price of real estate in the best neighborhoods of Medellín is a fraction of that in the best neighborhoods of most U.S. major cities. The average price of an apartment in El Poblado (the neighborhood in Medellín) is about US$2,000 per square meter. That means you can get a 100-square-meter apartment (about 1,100 square feet) for about US$200,000, and there's lots of properties out there for even less than that. Remember, that's in the best and most expensive neighborhood in the city.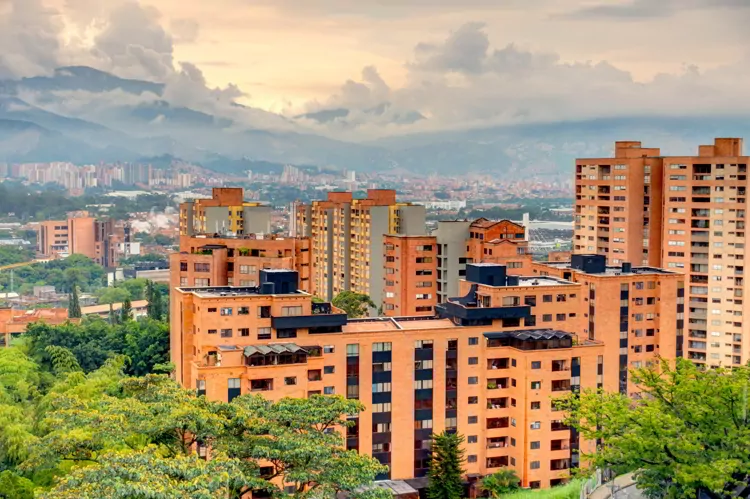 This low cost of investing is one reason why Medellín is one of my current favorite markets for diversification. You're diversifying currency while buying into a growing and strong market where you can expect net rental yields as high as 10%, depending on where and what you buy.
Of course, to buy here, you'll have to get on a plane to come check out the market. When you book your ticket, don't tell anyone.
Lief Simon