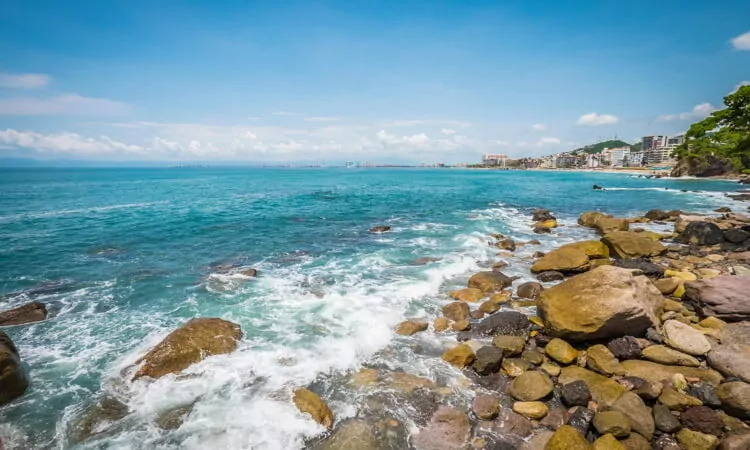 Why Puerto Vallarta's Real Estate Market Is On a Roll In 2021
Top 2021 Cash Flow Market—6 Reasons I Love Puerto Vallarta
For excellent rental returns and a high-performing market in Mexico, Puerto Vallarta is at the top of my list.
And if you are looking for high-quality properties in a beautiful and enjoyable city—with the potential for a good income and capital gain—then Puerto Vallarta should be at the top of your list, too.
The real estate market in 2021 is set to smash all previous records.
Consider These Recent Developments:
2019 was a record-setting sales year, with a total sales volume of over US$834 million. At the time, it signaled continued market strength for years to come.
2020 brought the pandemic, though, and the market took a hit… but not as big a hit as I expected. Sales volume in 2020 was still US$680 million… just an 18% drop from the record set in 2019.
2021 brought a remarkable market rebound. As measured during the period of January through May, the sales volume has risen 33% over the record year of 2019. Tropicasa—a mainstay real estate agency with a double-digit market share—has already exceeded the sales volume for the entire year of 2020… and will soon eclipse 2019… with more than half the year to go.
Even the high-end luxury market is on a roll. In the price bracket between US$1 million and US$2 million, 37 properties were sold during the entire year of 2019. This year, 35 properties have already been sold as of late May.
The Good Side Of The Pandemic
I spoke with one agent who has been an expert in this market for almost 25 years. By his estimation, Puerto Vallarta has in some ways benefitted from the outcome of the pandemic.
Workers now realize they can work remotely, and many are choosing Puerto Vallarta as their new work-at-home base.
People have chosen to retire early, and like Puerto Vallarta as their retirement destination.
Still others are cashing out some of their earnings from the stock market, and putting their money into a prime real estate investment destination.
And some are taking advantage of what may be their last chance at these rock-bottom interest rates to refinance their U.S. property as a means to cash-purchase their overseas investment property.
As travel reopens, the rebound should take on even more strength.
One reason is that Canadians are a significant part of the buying public—about 30% to 40%— and they're still (mostly) locked down in Canada. Once they join the American buyers, the market will get even stronger.
Also, Mexican buyers are playing a big role here this year, especially in the luxury market. This momentum should carry on through this year, and well into 2022.
Puerto Vallarta Is A Branded City
Puerto Vallarta (PV) has been an elite destination since Richard Burton, Ava Gardner, and Tennessee Williams arrived in 1963 for the filming of The Night of the Iguana… and the city was made even more famous by the affair Burton had with Elizabeth Taylor during the filming.
Since that time, Puerto Vallarta has enjoyed the status of a "branded" city… a name that conjures images of sun, fun, surf, beaches, fine dining, and natural beauty.
All branded cities hold a big advantage for property investors… since the simple mention of their name goes a long way toward making the case for visiting, buying, or investing.
When it comes time for renting or resale, your promotional task is easier if you're in a branded city.
And operating costs for a property in Puerto Vallarta are cheap for dollar-holders these days, thanks to the current strength of the U.S. dollar. Your taxes, restoration costs, furniture, and upkeep will be half of what they were at the exchange rates of just a few years ago.
And it's not only the operating costs… the cost of living here is now also incredibly low, which makes PV even more attractive to visitors, renters, and resale buyers. Everything from fine dining to clothing and car repairs is a bargain these days.
The sea views in PV set it apart from Mexico's coastal markets. In many markets (such as here in Mazatlán) you don't get an unobstructed sea view unless you're on the front line. But in Puerto Vallarta, the dramatic hillside rise as you go inland provides for amazing vistas from a good distance inland.
The area is intrinsically beautiful, as you can see above. Clear waters, dramatic mountains, and lush, green forests.
The winter weather in PV is magnificent, with warm, dry days and cool nights. And while summertime can be hot and humid, the city still manages to draw a surprising number of visitors. As I write this in June, I'm finding a lot of well-booked properties on the rental market.
English is widely spoken, so you can hit the ground running even if you don't speak Spanish. That said, your life will be easier and more-enjoyable if you learn to speak Spanish.
Flight connections are of major importance to buyers and investors, and Puerto Vallarta's international airport is located just a few minutes from downtown. At last count, the airport offered 17 nonstop destinations in the United States, with an amazing 16 nonstop destinations in Canada… which makes it one of Latin America's best-connected cities for Canadians.
Lief Simon