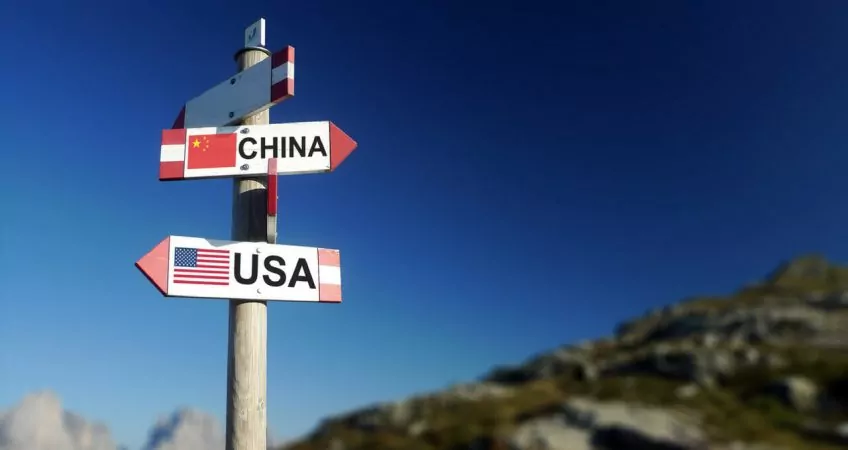 Obtaining A Visa For China And Complicated Travel Logistics
The Residency Workaround My Attorney Friends Don't Like Me To Share
As I reported last week, Kathleen and I need visas for China. We'll be traveling to the country with our son in August to install him in his freshman dorm room at NYU Shanghai.
The visa application process proved only mildly complicated.
We're in Europe and elsewhere until we leave for China, so we couldn't apply in our home country (the United States) or in our country of residency (Panama). Fortunately, the China Visa Application Service Centre in Paris agreed to process visas for us.
And it only took two trips. 
We showed up for our appointment with a dossier of documents as instructed. Of course, though, after reviewing our file, the nice young Chinese girl on the other side of the counter requested additional documentation.
So it goes with these things.
The good news, the girl explained, was that we didn't have to make another appointment. We could go away and return by 3 p.m. that afternoon with the additional materials.
The better news was that we were actually able to go away and source the additional materials that same day… but only because we own property in France and have a bank account here. If we were tourists just traveling around, I don't think our visa applications would have been successful.
After I wrote about our plan to apply for China visas in Paris last week, a reader wrote in to suggest an alternative strategy.
We could go to Hong Kong and apply for visas there, he told me. That's how he had gotten his 10-year multi-entry visa, he explained, in just two days.
Kathleen and I didn't have time to fit in a quick trip to Hong Kong… so I was relieved when I returned to the China Visa Application Service Centre this morning, and the nice young Chinese girl on the other side of the counter produced our passports with freshly minted 10-year multi-entry visas for China inside.
Score.
Figuring Out The Best Strategy For My Flights
More difficult, it turned out, than the visas for this trip were the travel logistics.
Figuring out the flights for our travel over the next two months may have been the most complicated thing I've had to do since selecting college courses.
Airlines prefer you to fly from point A to point B and then back to point A. That's how most people travel. Indeed, it's how I travel most of the time… but not for this extended trip.
First, later this month, we travel from France to the Dominican Republic for my Offshore Wealth Summit… from there we fly to Panama for meetings and time in the office in Panama City…
Then from Panama to Shanghai to drop off our son at university… and from there to Thailand, to check in on progress at the aquaponics project we've been reporting on in Chiang Mai…
From Chiang Mai it's on to Singapore for research, scouting, and banking before flying to Las Vegas for our annual Retire Overseas Conference…
From Vegas to San Antonio for more meetings… and then back to Panama.
I tried researching flight options with Expedia and Kayak… but the sites basically blew up in my face. I was left to piece the trip together on my own.
When booking international flights, many airlines will treat A to B to C as a round trip as long as A and C are on the same continent and different from B. A to B and C to A can work, as well.
In the end, I booked three "round"-trip and two one-way itineraries. This gave me the quickest, most direct, and cheapest final itinerary.
Friends making a similarly complicated journey from the United States through Europe and then on to Africa before returning to the States took a different approach. They booked all one-way tickets. That worked out cheaper for their routing and had the added benefit of making the trip more interesting for them.
The first leg of the trip from Denver to Paris was amazingly inexpensive at US$254 each on Norwegian Airlines… for a direct flight. They got that price by being flexible on their dates and signing up for alerts.
Fair enough. Denver to Paris direct for less than the transatlantic fuel surcharge imposed by some airlines.
Other legs have them stopping, but not changing planes, in N'Djamena, Chad. As they won't be getting off the plane, I gave them a quick rundown of what they won't be missing… although my experience of that city is now decades old.
As they explained their one-way ticket strategy over dinner last night, I had a question…
Most airlines have become much more careful about making sure that any passenger who isn't a citizen of the country where he is flying to either has an onward ticket from that country or can prove legal residency in that country.
As my friends had only one-way tickets, I wondered aloud if Norwegian had asked them for either of those proofs. They explained that, no, Norwegian hadn't.
I'll have to wait until their trip is over to find out if Iberia, Air Maroc, or any of the other airlines they are flying ask.
I know Copa, United, and Delta make the point. United won't let you check in online if you hold a U.S. passport and the final destination on your itinerary with them is a foreign country.
Delta lets you check a box stating you have residency or an onward ticket so you can complete your check-in online… but then requires you to show the residency visa or onward ticket at the airport.
Copa simply asks at the check-in counter to see your residency card or onward ticket.
Don't have either? Then you'll need to buy a one-way ticket home at the Copa desk. Otherwise, you won't be allowed to board your flight.
If you ever find yourself in that situation, your best recourse is to buy a full-fare one-way ticket that is fully refundable… then cancel that ticket when you land.
Lief Simon