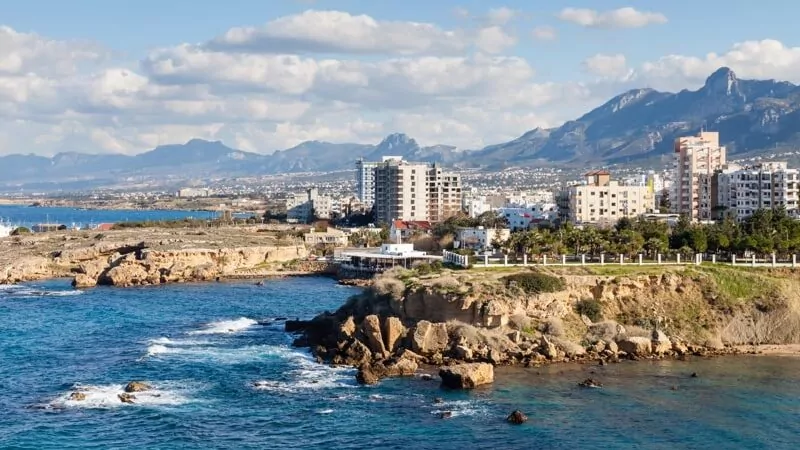 Invest In Northern Cyprus Real Estate And Get In Early To Europe's Next Big Vacation Spot
This Little-Known And Misunderstood Island Shangri-La Has My Full Attention Right Now
Northern Cyprus has my attention.
This halfway-across-the-world island destination offers year-round sunshine, pristine beaches, and clear-blue waters… everything you could want in a great escape.
In addition, Northern Cyprus is a former British colony, meaning English is widely spoken and making it easy to do business. The expat community is large and welcoming, the culture rich, the crime rates low.
All of that is great, of course, but not the real explanation for why this little-known and often misunderstood Shangri-la is dead center of my radar right now.
No, the reason I can't get Northern Cyprus off my mind is thanks to the almost unbelievably low-priced property investment opportunities to be had… right now.
I believe that this "Sleeping Beauty," as I've come to think of her, is at a turning point in her history.
Europe's Next Big Vacation Hot Spot
Northern Cyprus is poised to be Europe's next big vacation hot spot… and we global property investors have a closing window of opportunity to take a position before that inevitability begins to play out.
Long an overlooked European outpost, Northern Cyprus has undertaken an ambitious rebranding. New hotels are popping up along its golden-sand beaches, as well as luxury marinas, five-star resorts, world-class golf courses, and casinos (including the largest in Europe).
Prior to COVID-19, tourism was breaking records every year with a high of nearly 4 million visitors in 2019.
Word is beginning to get out. Condé Nast has called Northern Cyprus "The Hottest Island on The Med"… and USA Today claims it's "the next big under-the-radar vacation destination."
Northern Cyprus was in good economic shape going into the current global pandemic crisis and will emerge relatively unscathed.
All that to say… I see in place here impressively strong fundamentals for a profitable rental investment.
Your Chance To Get Into This Emerging Market
I've been paying close attention to Northern Cyprus and its unsung sandy shores for the past 18 months. And, over that time, I've worked to establish a network of contacts on the ground. With their help, I have identified, hidden away along the island's 400 miles of unspoiled coastline, an investment play that's right now right at the top of my list.
This is the location…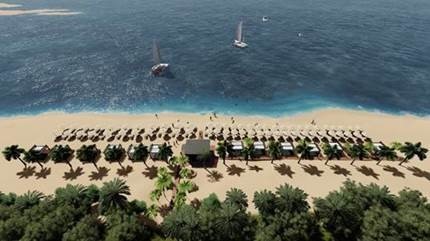 It's a prime spot on a golden-sand beach with an on-site
rental management
team in place.
Here, your family (or your renters) can take advantage of year-round sunshine to enjoy a laid-back, outdoor lifestyle with a private beach and miles of soft sand beyond—plus a spa, a wellness center, restaurants, and a pool, all on your doorstep.
I've been scouting beach property investments for decades. This one stands out.
Northern Cyprus has become one of the world's largest leading entertainment and leisure centers. This part of the island is the focus of the government's multi-million-dollar tourism plan, and the building here is right in the epicenter of this tourism focus.
Further, this property boasts a unique advantage. It's ideally situated with an 18-hole golf course on one side, its own 1,600 feet of private beach to the front, and 6,500 feet of coastline beyond. Take a look…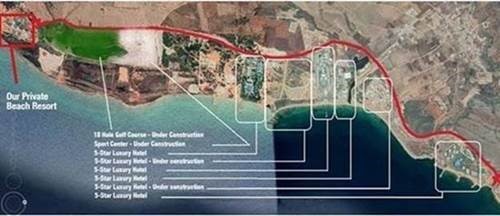 Not only does this make for spectacular sea views from every unit in the resort, but it means limited land for anyone else to build on…
Ensuring you can enjoy a spacious, relaxed, private environment… without being too far from services and amenities.
The units are one bedroom, 568-square-feet, and priced at US$90,000.
Perhaps the best news is that you can take advantage of an interest-free payment plan and reserve one for only US$2,000.
Again, this is a fully turn-key rental investment, with a projected annual ROI of 8%. All support is already in place on the ground.
This long-ignored corner of the Med is set to boom. And, right now, you have an opportunity to get in early for good rental returns and strong appreciation.
This is one of those opportunities that—sometime in the, I predict, not-too-distant-future—you're going to kick yourself for not having acted on when you could.
Get in touch here for more details.
Lief Simon