Cyprus, Your Sunny And Breezy Mediterranean Paradise
The Next Big Vacation Hot Spot In Europe Is Your Chance To Own On The Med For $50,000
What more could you want from an island with year-round sunshine, breezy days, and clear-blue waters?
Well, the island of Cyprus, known best as a sun and sea holiday destination, has much more to offer.
Formerly a British colony, English is widely spoken here, and it's easy to do business. It also offers a welcoming expat community, a rich culture, and a low crime rate. I could go on…
But more important for us: it offers serious profit potential at bargain values.
In short, this Sleeping Beauty is poised to become Europe's next big vacation hot spot.
That is, this pristine 400-mile-long is emerging as the next big thing in Europe… however, the real estate market has not yet caught up with the trend.
Cyprus' Rebranding
Once an overlooked European outpost, Cyprus has begun an ambitious rebranding in recent years…
New hotels are popping up along its golden-sand beaches—luxury marinas, five-star resorts, world-class golf courses, and casinos (including the largest in Europe). These mega-amenities are set to open in 2021, creating thousands of jobs alongside a massive tourism boost.
Prior to COVID-19, tourism was breaking records year on year, with nearly 4 million visitors arriving on the island in 2019. Even in the winter months (thanks to the year-round sunshine), airlines saw a further 8.6% increase in January 2020.
Word is starting to get out...
Condé Nast calls this "The Hottest Island on The Med." And USA Today claims it's "the next big under-the-radar vacation destination."
Cyprus boasts a well-handled response to COVID-19, was in good economic shape going into the crisis, and will emerge relatively unscathed…
All strong indicators for a profitable rental investment.
What's more, unlike comparable coastal towns in France or Spain—where beach property comes with a hefty price tag, sometimes running into the millions—the real estate market here has yet to reach its potential.
To that end, I've honed in on Northern Cyprus… where you could pick up property for just US$50,000… with this beach on your doorstep…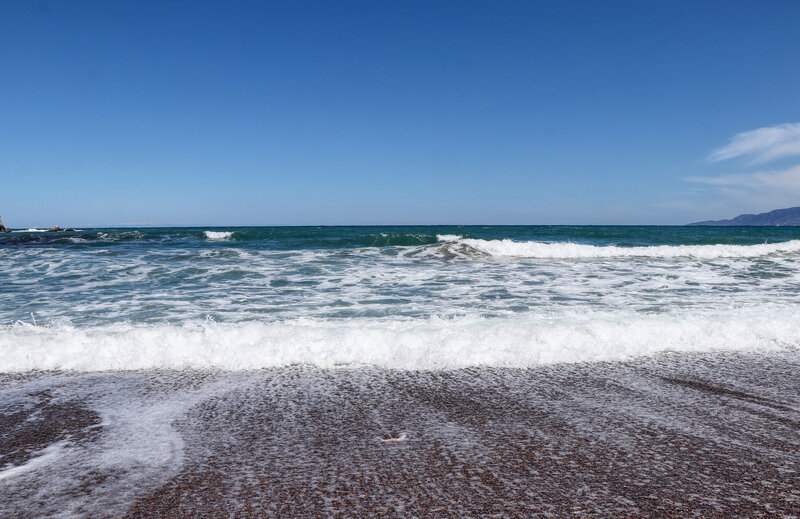 Pick Your Property In Northern Cyprus
This part of the island is under Turkish control—a point of controversy. Despite the political issues, however, business continues as usual on both sides of the border… safely and peacefully.
Northern Cyprus takes up one-third of the island's land area, yet it boasts a long and beautiful coastline and a recently upgraded international airport.
This new opportunity from my contact in Northern Cyprus is in a prime position to profit.
It's only 40 minutes from the airport, it's in a beautiful green area, and it's a 10-minute walk from the beach pictured above. The surrounding area boasts the best seafood restaurants, beach bars, and picnic areas. Golf, surfing, and plenty of playgrounds for the kids solidify it as a holiday goldmine.
This is a five-star resort. It's where you (and your renters) can take full advantage of pools, a gym, a "Dead Sea spa," saunas, beauty centers, tennis and basketball courts, playgrounds, mini-markets, restaurants, and more.
This is exactly the kind of place where folks will return again and again on vacation—and it's what I look for in a buy-to-rent property.
Best of all, an experienced team is on site for 100% rental and property management.
This is a preconstruction project. You can secure a studio apartment with only US$1,000 down, followed by a 30% down-payment within 30 days.
After that you have a full 60 months to cover your remaining payments (at a 0% interest rate).
With units starting at only US$50,000, you could nearly put the purchase on your credit card.
On completion of the unit, you can take up residence yourself. Or you can hand it over to the rental management team, for a hassle-free, guaranteed 6% net ROI.
The developer tells me the local annual projected capital appreciation is 10%, while the resort development—once completed—projects at growth of 20%.
Regardless, buying at US$50,000 for a 6% net ROI is a deal that should get your attention.
This is a fraction of what you'd pay for a similar beach property elsewhere.
I suggest you consider Northern Cyprus an island to get in on at the US$50,000 price tag and guaranteed rental income, before this European "Sleeping Beauty" wakes up to its full potential.
You can get in touch here now for more details.
Lief Simon