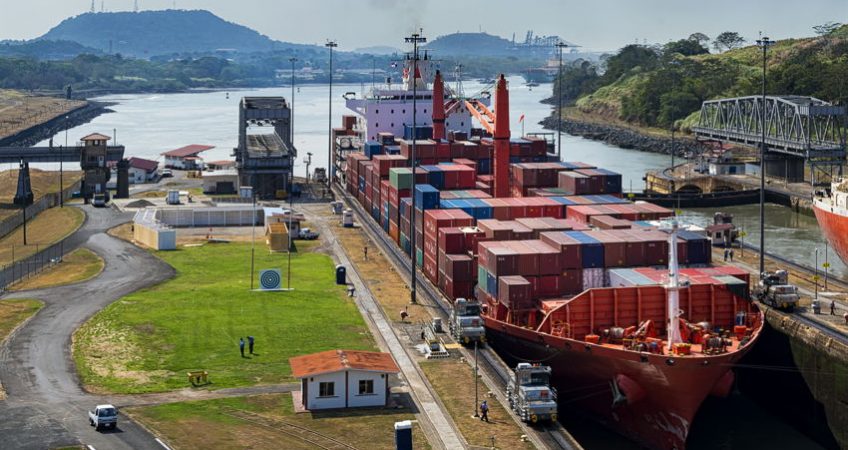 How Panama Became A Great Economic Success Story
Why I've Doubled Down In This Market
This week's Live and Invest in Panama Conference is the biggest we've held, with more attendees and more presenters than ever before. It's a lively, high-energy, jam-packed affair…
And I'm missing it. For the first time in our history, I'm not able to be there for the fun.
Not that I'm complaining. I'm in Paris awaiting the arrival of our first grandchild, due to join us any day. I wouldn't be anywhere else right now.
Meantime, Lief is in Panama hosting this week's goings-on, leading our entire Panama-based Live and Invest Overseas team in their efforts to showcase this country for everyone who's made the trip to come have a look firsthand.
Imagining the hundreds in the room discovering Panama together, I'm reflecting on our own connections here. Why were Lief and I drawn to the country in the first place… some 22 years ago… and how have we come to be more invested, personally and professionally, in this little isthmus than we are anywhere else in the world?
All Panama but especially Panama City has been one of the greatest economic success stories of the past two decades. The massive growth has been due largely to foreign investment.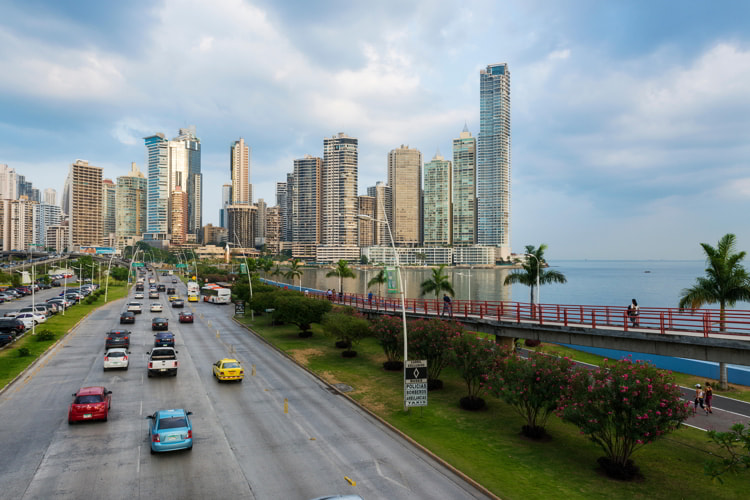 When the United States handed over ownership of the Panama Canal to Panama in 1999, the country fell immediately into recession. It needed to find a way to replace the disposable income that all those U.S. GIs had been spreading around and quick.
Panama looked next-door to Costa Rica, whose economy is based almost entirely on income from foreign tourists and resident retirees. We could do that, too, Panamanians figured, and began working in earnest to attract the attention of North Americans.
Panama targeted eco-tourists and budget-conscious Baby Boomers looking for places where they could stretch their retirement nest eggs. It introduced a pensionado residency program, improving on the model Costa Rica had by now made famous, offering resident retirees discounts on everything from restaurant tabs and movie tickets to plane fares and prescription medications.
Retirees, Panama figured, like the American GIs, living in the country, would be spending on a monthly basis. Tourists, while helpful for an economy, come and go.
Next, Panama targeted international companies, playing up the incomparable advantage of its geographic position. This country literally at the hub of the Americas is ideally located for a business doing business across the Americas. Plus, thanks to the investment made over decades by the U.S. military, the infrastructure in Panama City is in a league of its own for the region, and much of the population, thanks again to the extended American presence, is English-speaking.
Panama wooed companies like Dell, Procter & Gamble, Adidas, Caterpillar, Nike, Estée Lauder, and others shopping for the best place to locate their regional headquarters. Today, more than 150 multinational corporations have this country's capital as their base, employing, among them, thousands, including hundreds of foreign management staff. All of these people need places to live, and the imported foreign executives have helped fill buildings that many predicted would sit empty long after completion.
Panama Has One Big Advantage
Panama has a second incomparable advantage in its canal, which it expanded in 2016 and which generates more than US$2.6 billion of annual revenue. That's a lot of cash flow for a country of 4.2 million people, and the amount increases every year. Panama wisely continues to invest much of this canal income into infrastructure projects, expanding its highway systems, building new hospitals, and generally making the country ever more appealing for the foreign investor.
Coupled with its developed international banking and financial services industries, the canal economy has helped to position Panama as a regional safe haven. Colombians, Venezuelans, and Argentines like to park their capital in Panama City's dollar-denominated condos, fueling the city's property markets.
Now Panama has attracted another pool of foreign investors—the Chinese. In June 2017, former President Juan Carlos Varela ended diplomatic relations with Taiwan and established formal ties with Beijing, leading to a tidal wave of Chinese investment.
China is positioned to become Panama's most important commercial partner. Mega-infrastructure projects under discussion include a new rail system to make the transport of goods from the west of the country to the canal more efficient.
In the 20 years since the Americans pulled out, Panamanian markets have cycled, including a drop in property prices after the 2008 global crisis, but the overall trajectory has been and continues up. We first recommended Panama as a buy in 1998, and we are more bullish on this country's prospects today than ever.
Its undervalued property markets put Panama on our radar back in 1998, and, in the two-plus decades since, we have made a series of real estate investments here, from a pre-construction rental and a commercial building (that houses our Panama-based staff) in the capital city to teak, timber, and fruit plantations in the interior and Los Islotes, the biggest and longest-term property undertaking of our careers.
In 2008, we doubled down, choosing Panama as the place to base our Live and Invest Overseas business.
That meant moving to the country full time… which meant enrolling our son in school and committing in the most personal ways.
Other Reasons To Choose Panama
Our reasons for picking Panama were all financial, but that's just one face of this little country.
Panama is also home to more than 940 species of birds, 250 kinds of mammals, and 354 reptiles and amphibians from howler monkeys to caimans, from coati mundi to turtles, from ocelots to crocodiles, and from pelicans and toucans to king crabs and iguanas… plus the Central American tapir, the American crocodile, the scarlet macaw, many species of eagles, humpback whales, dolphins, and hammerhead sharks…
In fact, thanks to its unique geographical position, Panama harbors a greater diversity of wildlife than any other country in Central America. A natural land bridge connecting the two continents, Panama is home to both North and South American species of wildlife. About 34% of the country's land area is protected in 14 national parks, more than a dozen forest reserves, and 10 wildlife refuges.
The country is blessed with two long coasts and myriad sand-fringed islands, plus some of the best deep-sea fishing, surfing, snorkeling, and scuba diving anywhere. Around its Coiba island lies the largest coral reef on the Pacific side of the Americas.
This is a U.S.-dollar jurisdiction—that is to say, Panama has been using the U.S. dollar as its currency for about 100 years, meaning an American living or retired here has no currency-exchange risk to worry about.
Panama is an established medical tourism destination and home to the Johns Hopkins-affiliated Punta Pacífica Hospital in Panama City.
It's home, too, to many World Heritage Sites, from Casco Viejo, Panama Viejo, and the forts of San Lorenzo and Portobelo to Coiba National Park and the La Amistad Reserve.
It's the biggest international banking center in the region and one of the few Latin markets where it's possible for you, as a foreigner, to borrow locally to buy real estate. Panama is also a true tax haven, a place where you can live and do business tax-free.
The hundreds in the room at the Las Americas Golden Tower Hotel this week are discovering all this for the first time with the help of experts and current expats from across the country.
What fun they must be having.
Kathleen Peddicord