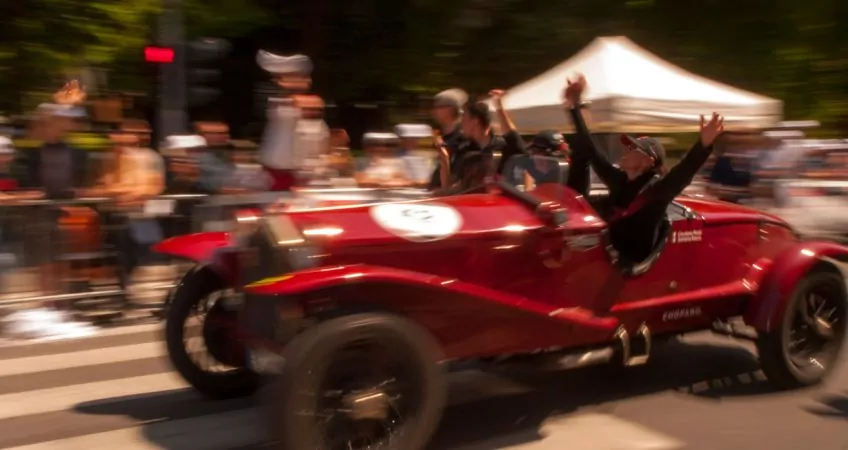 How To Choose A Rental Investment Property In Panama City, Panama
Two Winners, Two Losers—Sizing Up My Favorite Rental Investment Market
After last week's Global Property Summit, I took a small group of VIP attendees on a property scouting trip in Panama City. We went, as a group, to look at four apartments currently available for sale in this city with the objective of evaluating the potential of each one as an investment property. It was a live training exercise.
Here's what we saw:

1st Investment Property Option
The first viewing was a one-bedroom, two-bath apartment with a den on Avenida Balboa. The den could be converted into a small bedroom to make the unit a two-bedroom. Why did the developer not package the property this way in the first place? Probably due to concerns over zoning density. Other apartments along Avenida Balboa have been built similarly as large one-bedrooms with convertible dens.
The asking price is US$319,000, which is expensive, as a whole number, for a one-bedroom apartment. The unit is 150 square meters, though, meaning the per-square-meter price is US$2,126. This is in the range of what newer buildings on Balboa are going for right now. Rental income is estimated at US$1,900 a month, making the net yield after HOA fees 6% per year, which is reasonable.
As I explained to attendees at last week's Property Summit, my general expectation for net rental yield before taxes is 5% to 8% per year. That'd be for renting the property long-term. You can do better, often, by furnishing an apartment and renting it short-term. Note, though, that the Panamanian government is trying to enforce the law (already on the books but historically not enforced) limiting short-term rentals to 45 days or longer. This means that right now a short-term rental in this city comes with an added emerging risk.
Owners of apartments in the next building we toured don't have to debate whether or not they're comfortable renting short-term, as the HOA documents for this building require all leases to be one year or longer. This was the first time I've heard of a building in Panama City specifically forbidding short-term rentals, but I think this may become more common. As the short-term rental market in this city has expanded dramatically over the last decade, more and more residential (as opposed to investor) owners are fighting back against transient renters in their buildings.
2nd Investment Property Option
In this second building we viewed one of several developer units still available. The asking price for this 287-square-meter three-bedroom apartment is US$630,000, which works out to US$2,200 per square meter. Similar apartments in the building are renting for US$3,200 per month. That rent would translate to a net annual yield of 5.3%. A smaller two-bedroom apartment on a higher floor is priced at US$2,600 a square meter. The projected annual net yield for this place is a bit higher at 5.6%, based on monthly rental income of US$2,200. In both cases, the yields are in the acceptable range, but buying at the highest end of the current market leaves limited upside for capital appreciation.
3rd Investment Property Option
The next apartment was in the Trump Tower, which I learned has also banned short-term rentals—despite many original buyers having been sold on the idea of being able to put their apartments in the rental pool of the building's hotel. By all accounts, the hotel is struggling, as is the resale market for this building. Pre-construction prices were as high as US$3,500 to US$3,800 a square meter when Donald launched the building. (Really, he didn't do much more than sell his name to the developer and make an appearance at the groundbreaking.) The apartment we saw is listed at a little more than US$3,500 a square meter fully furnished.
With no opportunity to rent short-term, buying the place furnished could be a negative. It's possible to find a renter for a long-term furnished apartment in Panama (I've rented out my furnished apartment on Avenida Balboa long-term for the last five-and-a-half years), but this market is narrow.
This Trump Tower unit is one bedroom and 90 square meters. It feels a lot like a hotel room (which, again, was really the idea when the building was conceived and launched).
Given the size of the unit and the fact that many units in this building are unoccupied and available, the estimated monthly rent of US$2,100 is high. I'd say drop that down to a more realistic US$1,500 a month. That means you're paying US$3,500 per square meter (beyond the acceptable high-end per-square-meter range for this market) for an investment that might be expected to return you 4.5% net per year.
In other words, this apartment is a pass unless you simply want to be able to tell people you own in a Trump tower.
4th Investment Property Option
Those first three apartments are all in buildings at posh addresses. The fourth apartment we viewed is not. This unit is the final developer unit in a building recently delivered in El Cangrejo and much more modest in terms of size and amenities. This project was built for a more local market, but it is priced as though it's on Balboa Avenue. They're asking more than US$2,100 a square meter, which is too much given the location and building amenities.
Still, using the developer's US$1,600-a-month projection for rental income, your net yield for this two-bedroom unit would come in at 6.8%. However, I'd say it's unlikely you'd achieve that rent. Ocean-view apartments on Balboa with better amenities are renting for that much. On the other hand, it's worth noting that there is a strong rental market for El Cangrejo; some prefer to be in this part of the city with restaurants and shopping on Via Argentina within walking distance.
Bottom line? The first two apartments are priced well but would generate only a reasonable, not a great yield. They're question marks as investment properties. However, for an end user they could be right on the mark, depending on what location and what kind of lifestyle you're looking for.
The final two units are simply overpriced and therefore don't make sense for an end user or an investor.
Is that the best Panama City has to offer? No. These four units were chosen as case studies, for educational purposes. Dig a little deeper, and you can find well-priced units in good locations where the numbers work out to net you an annual yield of 8% or even a little better and that come with the potential for steady capital appreciation.
Lief Simon
Mailbag
"Lief, I have spoken to two banks that I bank with about a reference letter for opening up an overseas account, and neither of them has any idea what information to include.
"Could you possibly provide some assistance as to what they should include in a reference letter for me?
"Much appreciated."
G.L.
Most U.S. banks won't draft a reference letter to include anything more than your name and the fact that you have an account with them for X number of months or years. However, that should do for most overseas banks.
The point is to show that you have had an account in good standing with another bank for at least six months. The longer the better, of course, and some offshore banks won't accept a reference letter from a bank where you've had an account for less than a year.
Some U.S. banks will include a statement referencing your average account balance but not specifically. If you keep about US$10,000 in the account on average, they might say you have an average balance in the low five-digit range.
Important in many cases is that the reference letter from your current bank is addressed to the bank where you are trying to open an account. That is, a "To Whom It May Concern" salutation often doesn't cut it, meaning you need to know where you're looking to open an account offshore before requesting a reference letter from your bank back home.