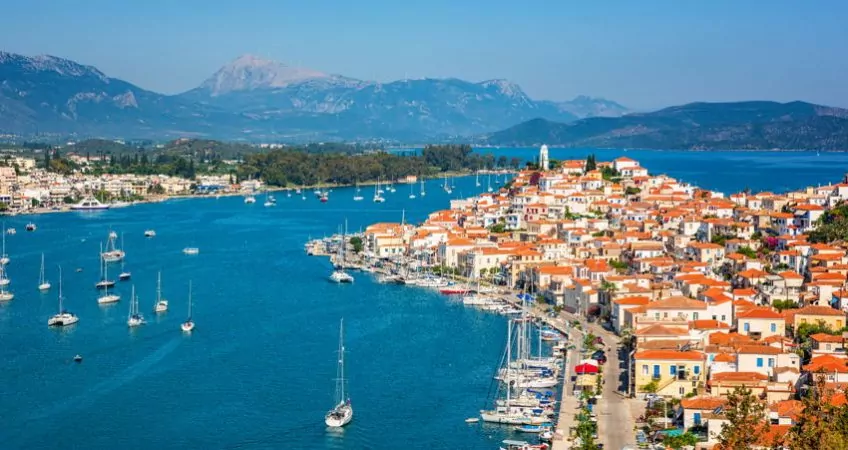 5 More Of The Top Real Estate Markets For Investment In 2020
10 Best Places To Invest In Property Overseas In 2020, Part 2
Today, part two of our two-part survey on the World's Top Property Markets For 2020.
To review, the five markets we've recommended already (in Part 1) are:
Brazil
Panama
Belize
Portugal
Colombia
Now to the final five of our picks for best places to buy real estate 2020…
#6: Malaysia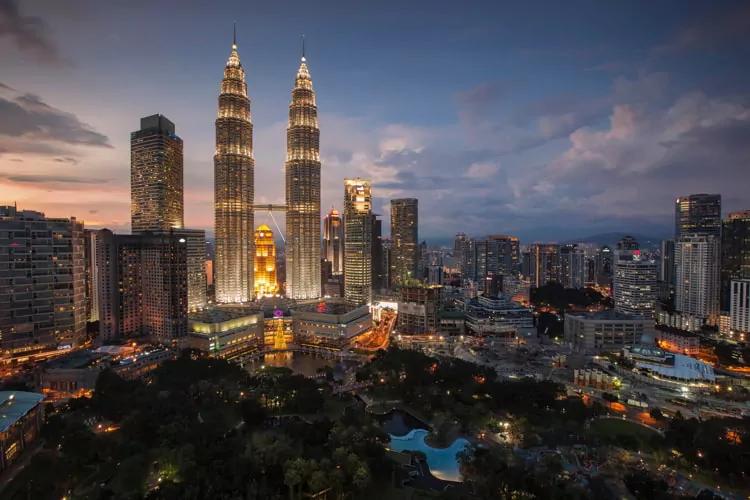 With its popular MM2H (residency-by-investment) program suspended in late 2018, we put Malaysia on the sidelines in 2019.
The good news is that this country makes a strong comeback onto our radar for 2020.
In April, the Malaysian government relaunched its residency program with a new set of guidelines that strengthen MM2H's vetting process and safeguard the public against terrorism, criminal syndicates, and other security threats.
Already, more than 40,000 expats are enjoying MM2H status (and its zero tax on foreign earnings). And, since its reinstitution, the government is working to catch up on a backlog of some 3,700 applications.
Expats from all over Asia, Europe, Australia, and, increasingly, North America are drawn to this welcoming country with many faces. From the uber-modern architecture and infrastructure of Kuala Lumpur… to Penang where you can have all the conveniences of city life by the beach… and the lesser-known colonial city of Kota Kinabalu in Malaysian Borneo, your dollar can stretch far here. A monthly budget for a couple renting in KL starts at US$1,510 a month, while in George Town, Penang, figure upward of US$1,070.
A former British Colony, Malaysia's official business language is English, and English is widely spoken in the bigger cities. Another major bonus is the top standard of health care—medical tourism is a growing business for the country, and Malaysia welcomed more than 1.2 million medical tourists in 2018.
Foreigners buying property in Malaysia are restricted to certain minimums that differ according to location. In some states, these figures are lowered for MM2H visa holders…
For example, for foreigners buying on the island of Penang, the minimum purchase price is 2 million ringgits (US$478,980 at today's exchange). But with MM2H, the minimum is lowered to just 350,000 ringgits (US$83,820). Meanwhile, in Kuala Lumpur, the minimum for foreigners—regardless of MM2H status—is 1 million ringgits (US$239,540).
You'll find developers pricing their condos to meet these minimum price ranges. From an investment perspective, look for pre-construction offerings in developments geared toward the MM2H set.
#7: Greece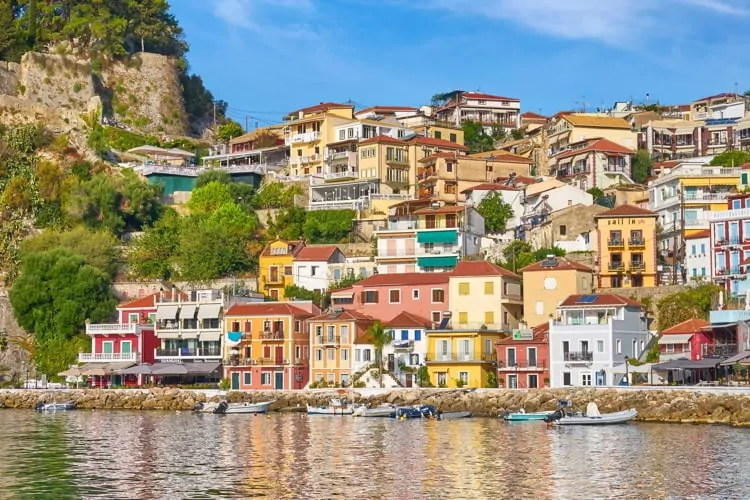 Finally, after more than a decade in recession, the ancient deities are once again smiling on Greece.
The 2008 crisis shrunk the country's economy by 25%, but, over the past 18 months, the market has been slowly rebounding. In the first eight months of 2018, the number of property transactions recorded by the Athens land registry was up 59.6% on 2017. Prices in Athens rose 3.7% over 2018, but, across the nation, property is still undervalued.
Helping recovery is the government's Golden Visa scheme—offered to non-EU citizens and their family members in return for a property purchase. Qualifying investors get a residence permit and full access to the Schengen Zone. Chinese buyers are dominating this market—they currently hold 60% of all Golden Visas issued.
To qualify for Golden Visa status, the total value of the property investment must equal or exceed 250,000 euros (that's US$277,400 at time of writing). With undervalued property countrywide, those 250,000 euros can go far. In Athens city center, where the average price is currently 1,810 euros a square meter, you should get around 140 square meters for the minimum entry.
While major developments are taking place in Athens—particularly on the waterfront—a piece of one of the world's great ancient cities isn't the only option…
Renowned as the birthplace of Zeus, Crete is the largest of Greece's 227 inhabited islands and especially popular with European tourists. It's among the top five destinations in the country that saw 33 million tourists in 2018—accounting for 16 billion euros in revenue.
Though you'll see villas on sale in the seven- and eight-figure range, you'll also find property geared toward the Golden Visa minimum entry of 250,000 euros… and just above.
One development near Chania is offering apartments from 285,000 euros (US$316,180). For that price, you can get a 60-square-meter unit with two bedrooms, bathroom, kitchen/living area, and covered balcony. All units have views of the Aegean and are just meters from the sand.
One more note on the Golden Visa requirements…
Investors can buy one or more properties where the total value is at least 250,000 euros. You can also qualify by buying land and constructing a home on it—where the combined value meets this 250,000-euro requirement. This gives you lots of flexibility. Should you invest merely for rental return, as a Golden Visa holder, you never have to spend a day in Greece… but you are free to roam the Schengen Zone as you please.
Finally, on a personal note, back in the early Noughties, I spent six weeks in Athens on a work assignment. At the time, in preparation for hosting the 2004 Olympic Games, the city was turned upside-down. Short of reconstructing the Acropolis, it seemed everything was getting a makeover… including much-needed improvements to the world's second-oldest metro system.
My naïve expectation of an ancient city left me disappointed. But the sight of the Acropolis lit up at night… the opportunity to try a different cuisine every night… and the joy of exploring the Monastiraki flea market (not far from the ruins of the ancient agora) left me with the overall feeling that good things were to come…
Almost two decades on, out of all the destinations on our 2020 list, I'm personally rooting for Greece.
#8: Dominican Republic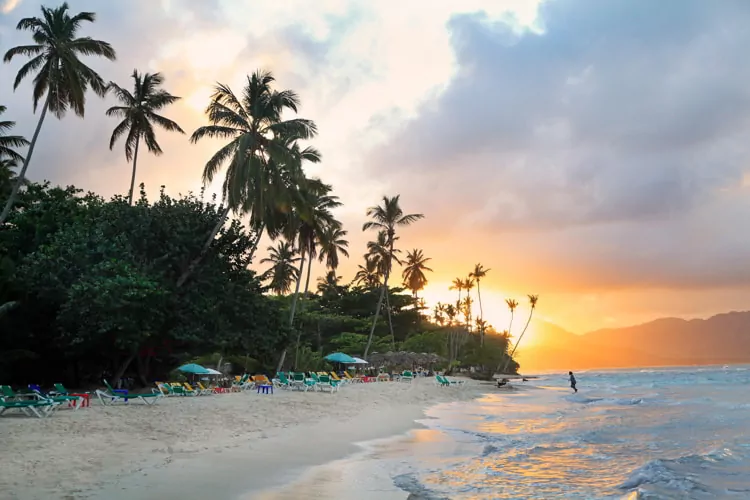 Tourism in the Dominican Republic is booming. Growth of 6.2% in 2018 puts it above the world average growth of 6% and makes the DR the most popular Caribbean destination—representing 20% of all traffic to the region.
Las Terrenas, on the Samaná Peninsula, is the place we've identified as offering the best lifestyle in the country. What sets Las Terrenas apart in the DR—and possibly from any beach town in the world—is its sophisticated lifestyle. This is a town that was settled generations ago by the French. Their descendants are now the ones helping to manage and run the town, along with the British, Italian, and German expats that followed over the years. This explains the pâtisserie-baked pains au chocolat, fine French and Italian wines, authentic German sausages (and beer), Swiss cheeses, and real American cheeseburgers you'll find around town.
Harder to explain are the local property prices—figures that would be unheard of in most other parts of the Caribbean…
Today, you can buy a condo close to one of Las Terrenas' most beautiful beaches from US$86,100. Villas start from under US$200,000. And, if you'd prefer to build your own dream home, ocean-view lots start as low as US$30 to US$40 a square meter… while building packages for a two-bedroom villa start from US$160,000.
Local appreciation is currently around 3.5%, and rental returns on the best beachfront units we've seen are generally in the 9% to 12% range.
As a bonus, the Dominican Republic is offering an easy and affordable permanent residency program right now. A property purchase of US$200,000 fast tracks you to eligibility.
#9: Cyprus

After eight years of falling prices, Cyprus' real estate market now appears to be on a steady upswing, with the rate of sales and new builds both increasing over the last couple of years. The first half of 2019 shows that property sales overall have increased on the island by 24.4% over 2018, and construction permits have increased by 38.4% in 2019 compared to the same period in 2018.
Capital city Nicosia as well as Larnaca, Limassol, Paphos, and Famagusta all show significant increases in residential prices over the last year for both apartments and houses, with Limassol leading the pack for apartments and Famagusta seeing the largest price jump in houses. The first two urban locations are driven primarily by local demand, with the last three coastal resort destinations driven by foreigner demand.
A large part of the recent growth has been fueled by foreign, non-EU interest—largely attributed to the government's efforts to encourage investment in the country through the citizenship-by-investment program.
Luxury properties are in particularly high demand. To qualify for residency and citizenship in Cyprus through a real estate investment, you must spend at least 300,000 euros on local property. But not just any old property… the catch is that it must be a new property in a government-approved development. The time-in-country requirement is a minimum one visit every two years.
With an average 320 clear-sky days a year, Cyprus is one of the few spots in the Mediterranean where it's still possible to enjoy a quiet lifestyle at an affordable price. Writing for Overseas Property Alert last year, American expat Dean Lewis who lives in Northern Cyprus reported that he paid just 42,000 pounds (approximately US$56,322 at the time) for his two-bedroom, two-bath apartment located about 50 meters from the sea.
All real estate in Northern Cyprus is priced in pounds. With the Greenback gaining strength against the pound over the past few years, that's good news for those with U.S. currency to spend.
#10: Mexico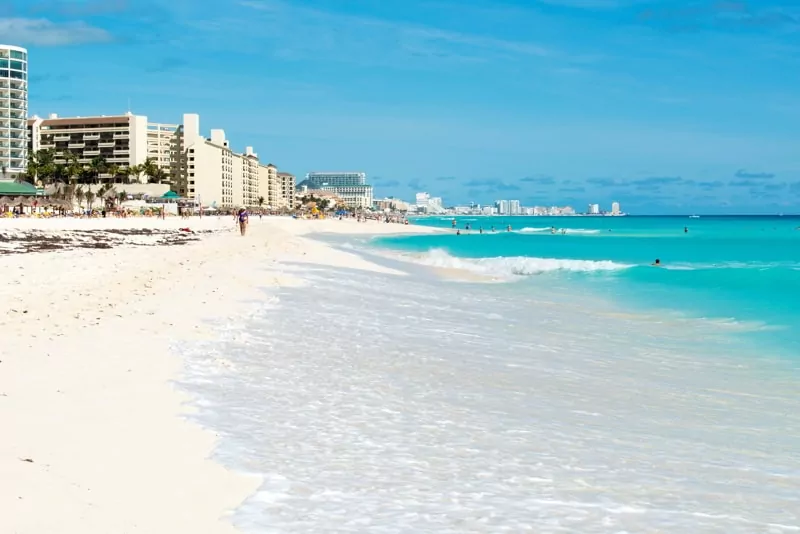 Though Mexico entered a mild recession early this year, the housing market is strengthening. Over the first three quarters of this year, the nationwide house price index rose by 4.96%—its biggest jump in three years. And, U.S. dollar holders still have strong buying power in this country…
Areas south of the border that we're watching closely include Puerto Vallarta and Mazatlán (both on the west coast of the country), as well as the Riviera Maya, on the Yucatan peninsula, that takes in the coastline south of Cancún all the way down to Tulum.
Senior Real Estate Correspondent Lee Harrison, who now calls Mazatlán home much of the year, says that his Mexican hometown "offers the best beachfront lifestyle you'll find in Mexico… It boasts over 10 miles of sandy beaches, which vary from bustling and energetic stretches conveniently near town, to sections of isolated shoreline where you can get away from it all.
"But what sets this city apart is its Spanish-colonial historic center. Having a colonial city on the beach is what drew me to Mazatlán. Both the beach and colonial lifestyles offer countless options for fine dining, quiet coffee shops, energetic and friendly bars… as well as a dynamic and active real estate market.
"Properties are inexpensive compared to almost any beachfront world market. You'll spend less in Mazatlán for seaside properties than you'll spend in Cancún, Playa del Carmen, Puerto Vallarta, or even Tulum.
"Taxes are negligible. I own a large, new condo of 228 square meters (2,450 square feet) on the waterfront at the edge of the historic center. My tax bill was US$104 for 2019."
Meanwhile, over 25 million visitors passed through Cancún airport last year. When it gets its new terminal, that number is expected to reach 40 million tourists… many of whom will travel on down south to the Riviera Maya. Property sales on the Riviera Maya (Mexican Caribbean) are increasing by 9% per year… 2% ahead of the national average.
Attractive studios we've found in Tulum start at US$83,000… with one-bed apartments from US$120,000 and two-beds from US$183,000. With average occupancy in the area at 80%, investors can see net rental yields of up to 14%… plus, right now, that tidy 9% annual appreciation.
And that, dear reader, concludes our list…
But you can look forward to hearing more about these markets over the next year.
I'll be keeping up to date on progress… checking in with our contacts on the ground… and bringing you news of the best property opportunities worthy of your consideration in 2020.
We have an exciting year ahead. Lots of global property profits to be made.
Lynn Mulvihill