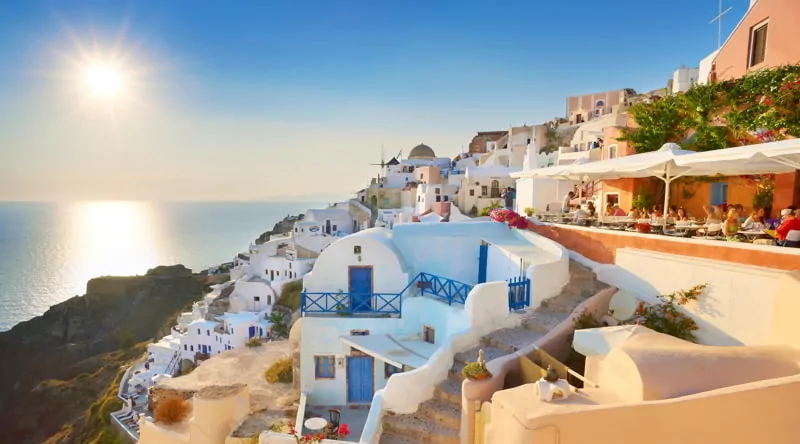 Is Greece Your Golden Ticket To Europe?
Your Golden Ticket In Europe
Greece's Golden Visa program stands out.
Nothing else in Europe matches this golden ticket. For a 250,000-euro investment in real estate (just under US$300,000 at today's exchange), non-EU citizens and their families can get residency of Greece. The visa covers children up to 21 years of age and is granted for five years. After that, it's renewable every five years as long as you hold the property.
Launched in 2014 (with 364 foreigners applying that first year), the country received 7,550 applications in the first quarter of 2020 alone. The vast majority of applicants are from China and Russia.
If the promise of a second residency isn't enough for you, here are a few more benefits of Greece's Golden Visa…
Qualification means access to the entire Schengen Zone…
There's no minimum time you need to spend in Greece to maintain your residency status—you need only show up for visa renewal (again, once every five years)…
Your 250,000-euro investment can be split over multiple properties…
Don't underestimate the last point. This isn't the case with other European residency-by-investment programs. Latvia, for example, also set a 250,000-euro minimum for its program, but that sum must be spent on just one property…
So, Where In Greece Should You Put Your 250,000 Euros?
The islands may come to mind first. But be warned that property on popular islands like Santorini, Rhodes, and Mykonos comes with big price tags—as much as 10,000 euros a square meter—meaning a rental yield on the low end of the scale…
If you're planning to take complete advantage of the residency visa and live full or part time in Greece, then it's worth checking out your island options. But, if this is a pure investment play (that is, you're not planning to spend extended time in your property), look to the capital…
Even if you haven't visited Athens, I'm sure you've seen images of a cramped city center that sprawls out below the Acropolis. Today, the magnificent ruins that tower above the city have saved modern Athens. It's important to the Athenians to have a view of the Parthenon. For this reason, no buildings in the center rise more than three or four stories.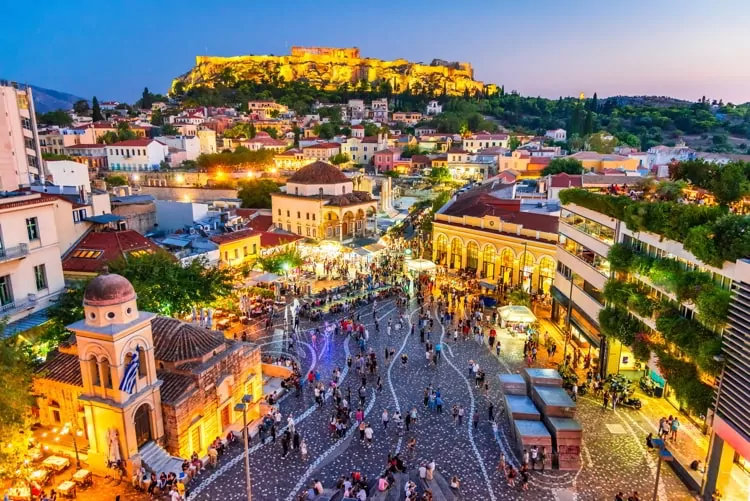 On a practical level, this also means that there's little room for new construction in the city. City-center offerings today are in small developments, often renovated to appeal to the foreign market and those visa-hungry buyers.
In Athens' center, average prices currently range from 2,400 to 3,600 euros a square meter, so it's possible to buy 100 square meters for the minimum investment of 250,000 euros. Average net rental yields are still low—at 4%—but not unreasonably low given the real point of the investment is the residency.
Aside from the Athens city center, the other main area to watch is the waterfront. Just 15 kilometers out from the heart of the city is the "Athenian Riviera"—a 70-kilometer-long stretch of white-sand beaches and clear water. Visitors to Athens can see most of the city's highlights in two days. To attract more visitors—and entice them to stay longer—the government is pumping some 8 billion euros into developing the infrastructure out on its "riviera" coast. Casinos, shopping malls, sporting grounds, and residential communities are all on the plans.
Already a popular weekend hangout for city folks, the Riviera is also an easy commute for those seeking a lifestyle far from the crowds of Syntagma Square. You could enjoy a morning view of the twinkling Aegean before zooming into town on the Metro for business or shopping.
To give you an idea of the kind of property on the market, here are some current opportunities—with prices that start in the 250,000-euro to 350,000-euro range (in other words, ideal for Golden Visa qualification)…
Coral Gables. Glifada is one of the most exclusive neighborhoods on the Athenian Riviera. Coral Gables contains just three renovated units with a garden and parking. Apartments are 82 square meters in size with kitchen, living room, bathroom, two bedrooms, and wraparound balcony. Residents here are a 7-minute walk to the Metro, 2 kilometers from the beach, and only 15 minutes to the airport.
Santa Monica. Also in upscale Glifada, Santa Monica has 10 units. From the second floor up, you have a sea view. Again, you're close to the Metro, beach, and the airport, as well as shopping centers, hospitals, and a golf course. All units have two bedrooms and range in size from 47 to 85 square meters. Those on the ground floor come with private gardens. Higher units have balconies.
Kendall Residences. Larger than the previous examples, apartments in Kendall Residences are 100 square meters. Renovated in 2019, the development is in a suburb close to the southern part of the city, just 5 kilometers from the historic center. Supermarkets, public schools, parks, malls, cafés, and restaurants are all here… and you have easy access to Line 2 of the Metro.
For more details on any of these developments—including pricing—get in touch here.
Because developments are typically small (with an average six to eight units in each), they turn over quickly. By the time you read this, some of these apartments may have sold out. But the agency we're working with in the city has plenty of inventory on its books and will be happy to help you. Again, you can reach out here.
Remember, this is not simply a buy-to-let investment. You're getting a backup residency (something that's more relevant today than ever)… and access to the Schengen Zone.
Lief Simon