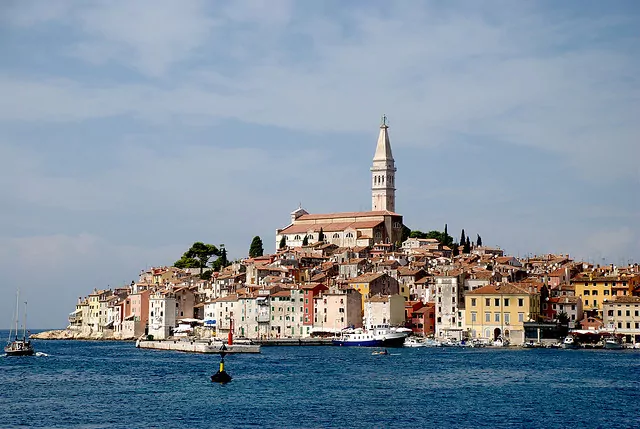 Where To Invest In Property In Croatia
What Croatia's Imminent EU Ascension Means For Global Investors
Assuming the seven countries still to vote grant approval, Croatia is finally set for entry into the EU. The admission of a new country to the union must be ok'd unanimously by all member countries, creating lots of opportunity for political dealing. Slovenia, for example, wants Croatia to drop a lawsuit demanding that Slovenia make good on €172 million in deposits lost by Croatia when a Slovenian bank went bust.
Croatia is a beautiful country with an energetic population, but right now it's also an economic mess. Over the past eight years or so, the country has worked tremendously hard to improve its infrastructure and to put its ducks in a row for EU ascension. At long last, the effort is nearing the intended payoff. If the vote goes as hoped (and expected), Croatia will enter the EU on July 1 of this year.
When I first visited Croatia in 2004, the country was expecting to be accepted into the EU by 2006. Then the date was pushed to 2009. Now it seems imminent but anti-climactic. Romania and Bulgaria managed to jump ahead of Croatia, entering the EU in January 2007. They were considered more important politically.
Back in 2004, when EU entry was anticipated for 2006, the country's real estate market (which is priced in euro) saw big activity and big gains. Of course, it was a different world back then. This was coincidentally also the height of the global real estate boom. Everyone in Western Europe was interested in owning in Croatia…including me. We bought a shell of a stone farmhouse built in the early 1800s. It's still waiting to be renovated. We last visited it about a year ago, and I was very happy to find, when we did, that my enthusiasm both for Croatia and for the spot where we decided to buy (on the side of a mountain in Istria) were as great as ever. This is a place where I can imagine settling in happily and long term.
Addressing The Challenges In Croatia
Croatia still has many challenges to address, including reducing corruption and lowering its unemployment rate, which sits around 20%. But the potential is there, a lot of it, both for tourism and as a retirement destination.
As in all markets worldwide, real estate values in Croatia have fallen since the 2006/2007 highs. However, as the mortgage market in this country was very limited, it hasn't experienced anything like the collapses that Ireland and Spain have been suffering through. Tourism is the shining star of the economy and continues to expand. Bottom line, I expect real estate prices to remain steady, especially in the key tourist destinations. Buying a small apartment or house to put up for short-term rental might net you a reasonable 5% to 6% return.
Thinking longer term, this country, once it has finally entered in to the EU, likely will have to streamline its residency permit process, which right now isn't easy to navigate. This will help the country to develop as a retirement option, especially among the Brits and West Europeans, who are always in the market for coastal sunshine. This is one asset Croatia has in abundance. Indeed, anyone looking for a sunny, mild coastal destination would do well to consider this country, which is very competitive in terms of both pricing and amenities on offer. With a long coastline and more than a thousand islands to explore, it's a boaters' playground.
If you had to choose among the distressed countries of southern Europe–Spain, Greece, Italy, Portugal, and Croatia–for a place to park some money in real estate, I'd say that Croatia offers the best short-term yield potential and long-term upside. Focus on the tourist regions.
Lief Simon