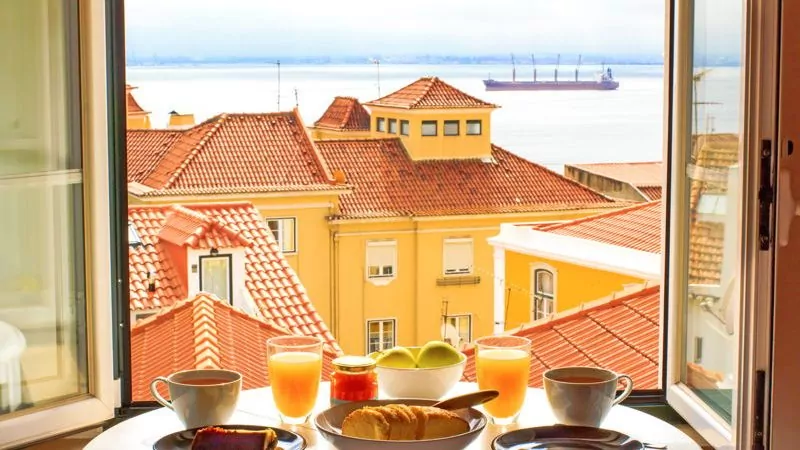 Where To Find The Best Real Estate Buys In Portugal
Too Late To Profit In Portugal?
Broad market statistics show that property prices in Portugal bottomed out in the first quarter of 2015.
I bought an apartment in Lagos in the summer of 2015.
I could tell you that I'm some kind of savant, but you and I both would know I was lying. The truth is, I was in the right market at the right time.
In 2014, a longtime friend and fellow global property investor drew my attention to Portugal. He told me about the country's Golden Visa residency and Non-Habitual Resident tax relief programs… and then he showed me examples of property values at the time. They were a screaming global bargain.
The closer Kathleen and I looked, the more excited we got.
Live and Invest Overseas hosted its first Live and Invest in Portugal Conference in Carvoeiro, on the country's Algarve coast, in July 2015. We've returned every summer since. This year's fifth annual event takes place April 17–19. Kathleen and I will be taking the opportunity, as we do each year, to reacquaint ourselves with this market and adjust our recommendation to you accordingly.
Since 2014, when we first put this country on your radar, real estate values have appreciated steadily and, in some areas of the country in particular, dramatically. Values at the best addresses in Lisbon are on par with values in Rome and Barcelona… and even higher.
Prices in the Algarve have risen, as well, but not as significantly as in the capital.
So… is it too late to get in on the great Portugal recovery?
Many today think that Portugal real estate is overpriced, full stop.
That is not the case.
Find Out Where Our Experts Are Recommending
Yes, certain Lisbon neighborhoods—the ones where foreigners, including and especially the Chinese, who have been the biggest market for the country's Golden Visa program, have pushed prices to international levels—are no longer a bargain for investors.
However, other parts of Lisbon still can be a great buy… as can many other areas around the country.
It's not often that a country presents across-the-board opportunity for a property investor. I can think of a few examples from my lifetime. Panama when I scouted it for the first time, in 1999, is one of the best.
However, usually you've got to dig into a market to find the deals. You've got to focus. The more attention a market is receiving, the more focus typically is called for. This is when you see the investors rise to the surface over the speculators.
Porto is one such market in Portugal, which is why it's the focus of the market study in this month's issue of my Global Property Advisor service.
My colleague Luis da Silva, the friend who put Portugal on my radar five years ago, has helped us to prepare this market overview and is now hard at work on the ground searching out particularly good deals.
We intend to unveil the best of what Luis finds both in the pages of my Global Property Alert issue next month and, as well, live, with the help of Luis in person, at next month's Live and Invest in Portugal Conference in Carvoeiro.
As property markets across Portugal continue to heat up, contacts like Luis—well connected and on the scene full-time—become more important than ever.
If you'd like to meet and speak with Luis (and, indeed, all of my other Portugal contacts and connections) one-on-one, join us in Carvoeiro April 17.
As of this writing, a few seats remain available in the nearly sold-out room.
Lief Simon