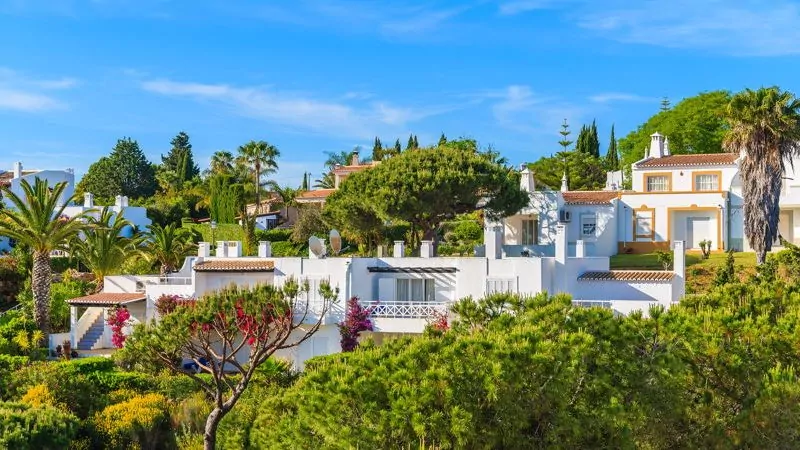 Find Out Why I'm Looking To Buy More Real Estate In Portugal
The World's #1 Place To Live Or Retire Overseas In 2019
Whether you're looking for a vacation home or thinking about a permanent move overseas, in retirement or earlier on, with a business or a family, you should be looking closely at Portugal.
This country has a lot to offer.
Portugal offers top options for every agenda… whether we're talking lifestyle, property investing, entrepreneurship, residency, or citizenship.
This is why Live and Invest Overseas (my parent publishing company) has awarded Portugal's Algarve region with the coveted prize of World's #1 Retirement Haven for the fourth year running in 2019.
And, this year, Live and Invest Overseas' annual rankings of the world's best places to live or retire overseas includes a second Portugal option—the charming coastal city of Cascais that's decidedly up-market without the price tag that normally suggests.
Portugal is already home to more than 100,000 resident expat retirees.
What's the big attraction?
In fact, there are many reasons Portugal can be hard to beat as an overseas living option. This is a land of superlatives…
The little nation boasts arguably the best beaches in Europe, along with the best weather (more than 300 sunny days a year), the best golf (more than 800 holes), and, again, thanks to decades as an expat hotspot, the most welcoming locals in Europe… you don't even need to learn Portuguese to live here.
As far as property investing, coastal property in this region remains undervalued and boasts one of the world's best price-to-rent ratios.
Property values have been appreciating by as much as 20% per year for the last few, and net rental yields can still fall between 5% and 8% if put some time in looking for better deals. Tourism has reached record highs, with at least 10 million visitors per year. Indeed, this is a long-proven market, thanks to its stunning beaches, friendly locals, and abundant sunshine.
In addition, foreign investors are eligible for property financing, with interest rates around 4%.
Finally, in an effort to lift itself from its fall during the Great Global Recession, Portugal has reinvented itself as a destination for entrepreneurs.
Furthermore, Portugal has created a special residency opportunity for investors, one of the most appealing in the EU. This country's Golden Visa program makes it easy for business owners and property investors to gain quick and affordable permanent residency.
Even better, the visa requires you to stay in the country for only seven days a year if you decide you'd like to keep a home somewhere else in the EU or abroad.
Discover More At Our 2019 Portugal Conference
I've already put my time and money in Portugal, and I encourage you to learn if it could be a fit for your go-offshore agendas, as well.
Next month, two dozen of my most trusted friends and Portuguese advisors will gather with me for this year's Live and Invest in Portugal Conference.
This is the only event of its kind in the world, introducing you to a wide network of professionals while also providing comprehensive insights on living and investing in Portugal.
Right now, we have a rare opportunity in Portugal…
This country is part of the EU, making its easy permanent residency and second citizenship programs even more appealing.
Furthermore, after years of depression, Portugal's property market is just now hitting its stride. The dollar is weaker than it was this time last year, but the opportunity here goes way beyond currency exchange rates.
I invested here, and I am actively searching for another property. I look forward to sharing my discoveries with you next month we meet in Portugal.
Lief Simon