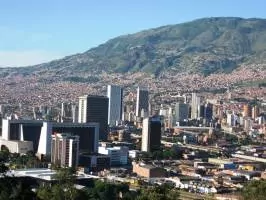 Top Seven Global Property Investment Markets For 2015
Mid-Year Update: 7 Property Markets To Play Now
As we come to the end of the first half of 2015, where should you be focusing your attention and investing your money if you're keen (as you should be) to diversify into foreign property markets?
Your biggest opportunities continue to lie in markets in crisis, markets benefiting from the strong dollar (and the weak euro), and markets where the middle class is expanding in dramatic ways for particular reasons.
In addition, agriculture remains a key opportunity. If you've yet to diversify your portfolio to include some productive land play, you should make this a priority.
Specifically, here are seven property markets that have my full attention right now:
Plus: Agriculture, Specifically Turnkey Plantations
Any diversified property portfolio should include some productive land component for important reasons I think you understand as well as I do. I'm actively pursuing agricultural opportunities from timber to certain fruits and vegetables (with a focus on organic production) in Colombia, Panama, Belize, Western Europe, and the Dominican Republic. Not all of the offers I'm investigating will work out, but I'll alert you to the ones that pass muster. This is where I intend to place a significant portion of my available capital through the end of this year and longer term.
Happy profits.
Lief Simon
Mailbag
"Lief, up the coast a ways from Las Terrenas is a town called Sosua. I have in my research found that it is full of houses and women of ill-repute. Having a wife and two children, I would not want to live in a place that this type of commercial activity is prevalent. I am assuming since you recommend Las Terrenas that this type of thing is on a much smaller scale, right?"
D.J.
Sosua is three hours or more from Las Terrenas. Las Terrenas has prostitutes (as does every town in the world), but prostitution is not nearly as visible in Las Terrenas as it is in Sosua, where the sex-tourism industry is aggressive.
There are no obvious clubs or venues in Las Terrenas. In this town, the sex trade is something you'll find only if you go looking for it.