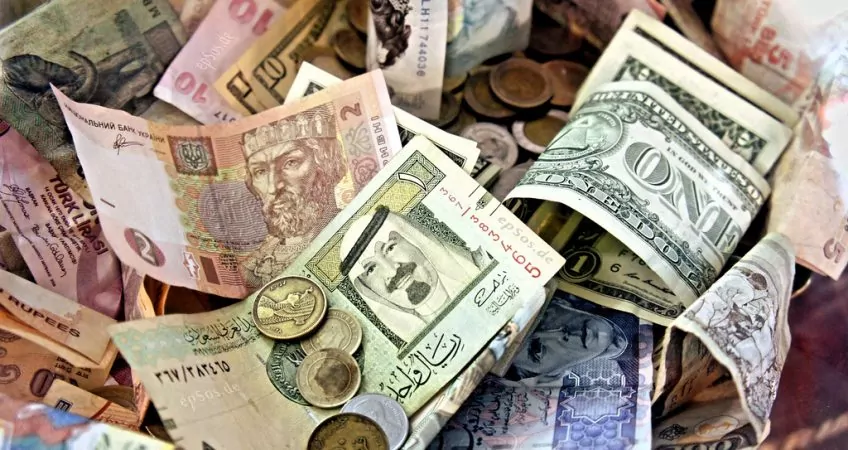 Should You Try To Time Currency Exchange For Your Overseas Property Purchases?
Currency Versus Market—Sizing Up A Euro-Property Buy
The euro is on a downward slide that appears likely to continue in the wake of the recent nominal rate cut by the ECB. Unfortunately for me, I just converted U.S. dollars to euros to buy an apartment in Paris at possibly the worst time in the last two-and-a-half years to have made such an exchange.
As I say often, you can't try to time international real estate buys to exchange rates.
With interest rates so low, why didn't I borrow to buy the apartment? French banks are holding a tight leash on mortgage lending to foreigners…especially self-employed foreigners. The banks prefer if you're working for a large listed company. In their eyes, that suggests stability.
On the other hand, my purchase was well timed from a market perspective (and a personal one). The Paris property market was soft last year, with much of the city seeing slight price declines. Had I waited for currency rates to move in my favor before looking for an investment apartment, I would have run the risk of prices going back up…as they have done.
I negotiated and locked in the purchase price for this apartment last November. The closing was delayed as I tried to get a mortgage, and we closed just a couple of weeks ago. In the interim six months, prices have started moving up again in the arrondissement where I bought. Prices aside, had I held off making the purchase while waiting for the euro to weaken against the U.S. dollar, the apartment I found (and wanted to buy) would have been gone.
Not that I couldn't have found another apartment, but I do think I would have had trouble in this city where every "classic-style" apartment is different finding another apartment that suited my current agenda as well as this one. In a market of one-offs like Paris, you buy when you find an apartment that suits your needs.
In this case, the apartment will be our office when we move back to Paris (planned now for August 2015). Finding a 35-square-meter apartment with separate rooms for living, dining, and sleeping (it's three rooms plus a kitchen and a bathroom) isn't easy in Paris (or anywhere, frankly…35 square meters isn't a lot of space to work with). The price, the location, and the apartment itself trumped any worry about the exchange rate. Especially as real estate should be (and is for this purchase) a long-term investment.
Rental Property
Between now and next August when we expect to begin using the place ourselves, I'll rent it out. Net yields in Paris for a long-term rental aren't huge but can meet my minimum expectation (5% to 8%). In this case, I'm expecting 4.5% to 5%. I've engaged a rental/property manager who is having the place cleaned up, painted, and furnished now.
Note that short-term rentals are technically illegal in Paris. Regardless, a large short-term rental industry exists in this city and has for decades; enforcement of the short-term ban is difficult. If you decide to ignore the ban, your biggest worry, frankly, isn't the local law but your building's syndic (in effect, the building HOA). If your building doesn't allow short-term rentals per the association documents, you're going to have trouble renting short-term without creating a big hassle for yourself.
Again, this apartment purchase was made more for personal reasons than investment, but I believe the investment will pay off in the long run. A 4.5% annual net yield isn't anything to write home about, but appreciation in this neighborhood of Paris is expected to be higher than the city average over the coming several years and beyond as the area re-gentrifies. Factor in even 3% annual appreciation on top of the rental income, as well as the diversification into the euro (despite its current downward trend against the U.S. dollar), and this becomes a very stable opportunity for parking some cash.
By the time I decide to sell this apartment, it's possible the euro won't even exist, but the apartment will still have value…just denominated in some other fiat currency. I won't try to time that exchange when it comes time to sell either.
Lief Simon