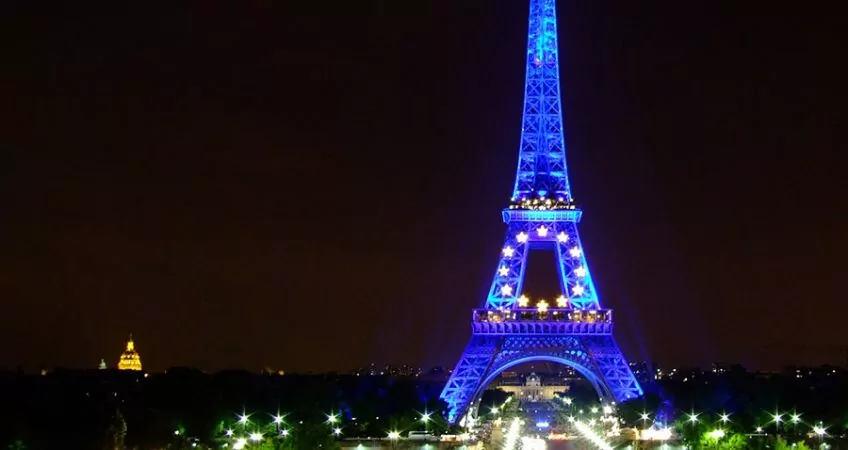 The Ins And Outs Of Managing A Rental Property In Paris
A Paris Pied-À-Terre For Fun And Profit
Every year since moving to Panama, Kathleen and I have met with our Paris rental property manager Linda during our annual summer visit to the city. Sometimes we have to rent another apartment for our summer stay because ours is occupied. This year the timing worked out for us to stay in our own place. The most recent tenant moved out last week.
As Linda went through the apartment with us this morning pointing out everything that she'd fixed or replaced as well as a few things that she recommends we take care of before a new tenant moves in, I simply nodded in agreement. Linda has been managing this apartment for us for eight years and treats it as her own. When Linda says we need to spend money, I've learned to just go along. My wife wishes I'd learn to do the same when she wants to spend money.
Part of our annual meeting each summer is an update on the local market from Linda. Every year since we left Paris in July 2008, Linda's report has been more or less the same:
"The rental market is down," she tells us. "Times are tough."
Yet somehow, every year, she finds renters. We've had less than 10% vacancy over the past eight years.
This year is no different. Linda sat in our living room this morning and again told us how hard she thinks it will be tofind new renters for our apartment after our departure in August.
Our target market is foreigners on one-year job assignments. We've had bankers, professors, and lawyers over the years from Japan, Australia, the United States, and elsewhere.
I have confidence that Linda will have a tenant in place by the first week of September, despite her perennial concerns about the market. Maybe she gives the same doom-and-gloom report each year to keep our expectations low. Then, when she comes through with another renter in short order, we're more impressed than we might otherwise have been.
This apartment in the 7th arrondissement is the one Kathleen and I lived in with our children when we called Paris home, before moving to Panama. Two-and-a-half years ago, we purchased a second apartment in Montmartre… which is a completely different market.
Linda is managing the second apartment for us, as well. Surprising to us this morning, she's uncharacteristically optimistic about our prospects for that property. We did some renovation work on it earlier this year to update the kitchen and to expand the bathroom.
Linda found a renter within a week of the work being finished.
That renter has signed a lease for six months. Meanwhile, Linda had a new rental agency visit the apartment to take pictures last week. The agent was impressed enough with the place that she suggested raising the rent, which Linda will do starting with the next tenant.
The funny thing is that, when we initially proposed the idea to her, Linda didn't want to take on management of the new apartment. It didn't fit in with her usual portfolio. It is out of her normal zone and not what one might describe as a high-end property.
It's a nice, comfortable apartment but not something Linda's normal clientele would be interested in. The current tenant is a Swiss college student whose mother visits every week. It suits them perfectly.
I make the point often, but it's worth repeating. The secret to a successful rental property investment is a good rental and property manager. Linda's one of the best I've had the pleasure of working with in more than 20 years of owning rental properties.
I don't give the properties that Linda is managing a second thought. She finds the tenants and then she deals with the tenants. We never speak to them. I did communicate via email with one tenant early on, because the guy wrote to me directly. Linda was not happy and told me never to do that again. She runs a tight ship. I do as she tells me.
Linda manages the tenants, checking them in and out, and she also manages the property, visiting regularly to make sure everything is in order. She requires every tenant to agree to weekly cleaning using her cleaning guy. She takes care of the cleaning, of any required repairs, of maintenance, of improvements when we agree they're called for. She pays the bills. She reminds us to tip our guardienne (door woman) each Christmas.
She's able to do a great job for us because she's not managing hundreds of rental properties. She limits her clientele to a reasonable number.
Why Not Large Rental Agencies?
Larger rental agencies I've worked with run volume businesses, which means the business owner isn't actually managing the properties. Staff takes care of the rentals, turning them over and responding to tenant inquiries, requests, and complaints… and staff usually doesn't treat each property as their own.
I understand the volume approach, because rental management is a low margin business.
For commodity properties, that type of rental management can work fine. For a higher-end property, seek out a specialist like Linda.
In other news from Linda this morning: France has implemented tax increases.
What a surprise.
The French government has said it's going to stop footing the bill for certain local expenses, meaning local authorities need to raise more revenue. Thetaxe foncière (a local tax… the equivalent of a property tax) will go up next year, but only by 2%.
The taxe foncière is one of two property taxes property owners in France can be liable for. The other is the taxe d'habitation. The property owner pays the former; the latter is the expense of whoever actually lives in the property. The combined cost of both taxes is relatively low compared with U.S. property taxes… less than one-half percent of the property value.
Still, any increase in tax gets the attention of the French.
Finally, in closing, Linda had some more surprisingly (for her) positive news. The Paris real estate market is more active than it has been in years, she reports. Thanks to low interest rates, the lowest in 70 years according to one report, the French are investing in property.
And, thanks to a relatively weak euro, foreigners are buying in France.
Overall, prices are up slightly in the last year—more in some neighborhoods and arrondissements than others and, as well, down in some zones—according to the statistics reported at the Paris Notaire website.
It is no longer a buyer's market, and several of Linda's clients are selling… before the market turns down again. They expect Brexit to have a negative effect in the Euro-zone and are selling now while the selling is good.
I'm not selling in Paris even with prices up, but I'm not buying right now either.
Other euro markets are more interesting to me right now, including, as I've been reporting over the past couple of weeks, Portugal.
That said, if you're looking for a pied-à-terre in Paris, low interest rates and a strong dollar make property in the City of Light attractive right now despite appreciating prices.
I'd recommend the 5th arrondissement in particular, based on this report.
Lief Simon