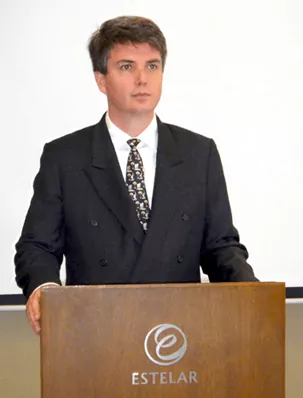 Self-Sufficiency In Cayo, Belize
My Cayo Escape Plan
The idea behind Maya Spring Estates is privacy and elbow room. The developer has allowed for only 20 lots, each one big enough to serve as a base for a fully self-sufficient lifestyle. Lot sizes range from 2.5 acres up to more than 9.5 acres, meaning you have enough room to build a house and have a large garden or even a small farm. The land in Cayo is very fertile, and this is one of the best places on earth to grow things. That's the attraction for me.
Creating a destination where I could be fully self-sufficient with my family has been a goal of mine for the last couple of years. Self-sufficiency is a growing agenda for many people, and Belize is one place you can easily organize a fully self-sufficient life using solar power to run your house, growing your own food, keeping some animals, and, if you have the inclination, even building your own furniture out of local hardwoods.
Belize is also a good place to be self-sufficient because Belizeans like to take care of themselves. They always have. Founded by pirates, the country prizes independence above everything else (despite having been independent from the UK for only about 30 years).
Maya Spring Estates
Carrying on in that tradition of independence, Maya Spring Estates will be a small community for self-sufficiency aficionados. The infrastructure will be basic, including roads and electricity (although I'm planning for my house to be off-grid). You could have your own well if you prefer, or you could go with a water catchment and storage system. Modern, efficient wastewater systems will be used for effluent.
Maya Spring Estates' location in the Cayo is near enough (15 minutes) to San Ignacio that residents will be able to take advantage of the restaurants and shops there, but the property is very much out in the country, meaning privacy and quiet. The small village of Santa Familia is just a few minutes away and the Mennonite settlement of Spanish Lookout is only about 20 minutes away. Spanish Lookout is where you'd go for your farm supplies if farming is part of your plan.
Our plan is to build a house that we'll use for vacation and rental income in the short and medium term. However, as we're buying more than 9 acres, we also intend to see if we can find a local farmer interested in leasing it from us to make it productive.
Even if we never grow a single tomato or ear of corn on the property, though, we'll have the foothold in Cayo that we've been wanting for some time. We like it here. Coming to Belize is a chance for escape. The rush of everyday life disappears as soon as you step off the plane. And at Maya Spring, we'll be able to sit on our porch and enjoy the peacefulness of both the location and of knowing that we could take care of ourselves if we had to. If the world were, in fact, to go completely haywire, as some think it will (and as, some days, I'm inclined to agree it will), we'd be OK.
For more information about Maya Spring Estates, you can inquire here.
Lief Simon
Mailbag
"Lief, you beat me to the draw with this article. I am interested in the shipping of vehicles to Panama, or anywhere else for that matter. I own a company that auctions vehicles, and I have been thinking of doing exactly what you described. I have a slightly dinged 2011 Cadillac SRX 4WD. It's even white to reflect the heat. Glad to know this idea is working. Thanks for the great info."
M.P.