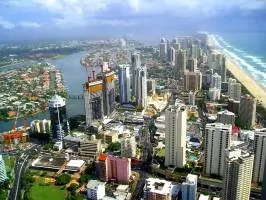 Lief Simon Hosts Annual Global Property Summit In Panama
23 Current Top Global Property Investment Options
In a few weeks, I'll be hosting my annual Global Property Summit in Panama. The schedule is full, and I'm trying to find room for more developers with appealing offers who have presented themselves in recent weeks. The number of good opportunities for diversifying into real estate overseas is increasing as we continue to move into what I'm calling a Golden Age of global property investing.
Investing In Pre-Construction
Investing pre-construction, which gained a bad rap post-2008, is again a viable option. If you were a pre-construction investor stung by losses in pre-2008 bubble markets from Florida to Spain, you may be understandably wary. However, in certain markets, pre-construction is again interesting. I recommend you take a look at Istanbul, for example, where the economy is strong, the middle class is growing, and local housing can't keep up with demand. A pre-construction investment in this market could be a very low-cost way to realize quick profits.
The leverage provided by investing in an apartment before it is completed can be a big advantage. You can put down as little as 20% for a pre-construction deal and make payments during the build period. You're not on the hook for the balance until you take possession of the property.
The classic strategy for a pre-construction investment is to resell the property before the completion of the building for more than you paid. For this to work, the market must be active. This is the case in Istanbul, where reselling before taking possession for more than you contracted for is very possible. Your ROI could be fantastic.
My first overseas property investment was a pre-construction oceanfront apartment in Spain. I was able to time the resale perfectly. The developer found a buyer for me two months before completion of the building. I didn't have to come up with the remaining 50% of the purchase price, and the annualized returns on my investment worked out to 38% thanks to the leverage, the discount for buying early, and growth in the market during the two years of construction I'd held my contract.
Investing In Agriculture
Another real estate investment class you should be paying attention to right now is agriculture. Thanks to Jim Rogers and others working the speaking circuit touting productive land investments, more and more individual investors are in the market for these kinds of opportunities.
The challenge is finding a good agricultural investment with an affordable buy-in that doesn't require you to become an expert farmer. If you have a big chunk of capital you'd like to put into this sector but no farming experience or interest, you've got to find what a colleague calls an "operator"—someone to manage the farm for you. The operator is key to an agriculture investment like a rental manager is key to a rental investment. The operator is the one who will bring in the revenue. Otherwise, you're just holding a piece of land.
Most operators work for their own account or hire out to large corporate groups. However, more and more are seeing the advantages of creating opportunities for individual investors. One great example of this is the mango plantation in Panama that I've told you about. The operators in this case have put together a great win-win project for them and their investors.
At my global property investment conference next month, I'll be premiering new opportunities for individual investors to get into agriculture.
Investing For Rental Yields
Rental yields are the bread and butter for the real estate investor. After the 2008 meltdown when many lost their shirts thanks to being over extended in pre-construction deals, investors returned to fundamentals, including buying for rental yield.
A rental yield of 5% to 8% isn't as sexy as an annualized return of 38% or more (as is possible with a pre-construction investment, for example). However, a steady rental yield is also less likely to break your back.
I knew an investor in the States years ago who bragged to me that he owned more than US$3 million worth of real estate. The truth was that he controlled US$3 million of real estate with about US$150,000 of investment. He had put an average of 5% down on more than a dozen pre-construction properties. When 2008 struck, he lost everything.
It is also possible to lose it all when investing in rentals if you're highly leveraged. On the other hand, rental cash flow can pay down a mortgage generating equity if you choose to leverage. If you pay cash, a rental can allow you to accumulate capital for your next investment… or provide income for your retirement.
It's possible to break through the 8% net yield barrier in a market where rental demand is exceptionally high and property prices are low. Usually those yields are short-lived, though. Sooner rather than later investors bid up values. Still, if you can identify such a pocket of opportunity, you want to act fast. We'll address this in more detail during my conference next month, when I'll introduce you to two such current opportunities.
In total, I'll be introducing attendees to 23 different current property investment opportunities at this year's Global Property Summit next month in Panama City. Each opportunity is unique, and together the nearly two-dozen opportunities represent excellent diversification across the board, from asset type to geographic location and currency.
If you're a serious global property investor or if you've been contemplating making your first overseas property purchase, I suggest you get up-to-date on going offshore today!
Lief Simon