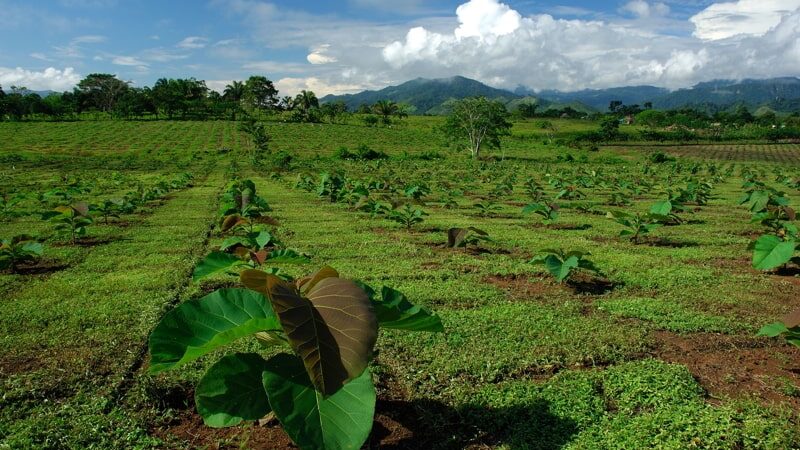 The Teak Investment In Panama That Yields Profits And A Second Residency
The Perfect Plan B—Residency With An Upside
In today's global climate, it's just plain ol' responsible to have a Plan B in place.
While the rest of the world was trapped in lockdown last year, I was able to travel across the globe thanks to the various residency visas I hold.
Right now I'm in Panama… planning to return to Paris next month.
The important point is that I have had and continue to have options…
And you can, too. I'll outline one of the most simple and profitable options here in a moment…
As to why I've chosen Panama?
Panama consistently ranks as one of the best places in the world for living, retiring, investing, or simply "starting over" abroad.
The country's two long coasts—one along the Pacific, the other on the Caribbean Sea—wildflower-covered mountains, and river-crossed rainforests, along with the bustling Panama City, serve up diverse options for any kind of lifestyle, including those on a very modest budget.
Panama is also home to some of the world's biggest communities of expats, it boasts easy (and direct) access from North America, and it uses the U.S. dollar.
The economy, backed by the Panama Canal and a strong international business presence, continues to go from strength to strength.
On top of all of that, Panama's user-friendly residency programs are some of the best in the world.
All of that is to say that, after more than two decades recommending Panama as one of the world's top investment markets… I'm ready to double down.
I'm more bullish on Panama today than I've ever been.
Look To Panama For A Recession-Proof US$92K Payout
Today I want to talk about a specific farmland investment in this country that hands you a projected US$92,000 payout with an asset that increased in value even back in 2008, when the world markets were tumbling.
I'm talking about teak.
Thanks to its outsized demand as a durable, fungus, fire- and rot-proof wood, coupled with government restrictions on logging in some of the world's largest teak producing nations… the teak market is pretty much bullet-proof at this stage.
The specific teak plantation I have in mind is located in the Darién province of Panama, where the government has been supporting the teak sector with tax incentives and residency programs for some time now.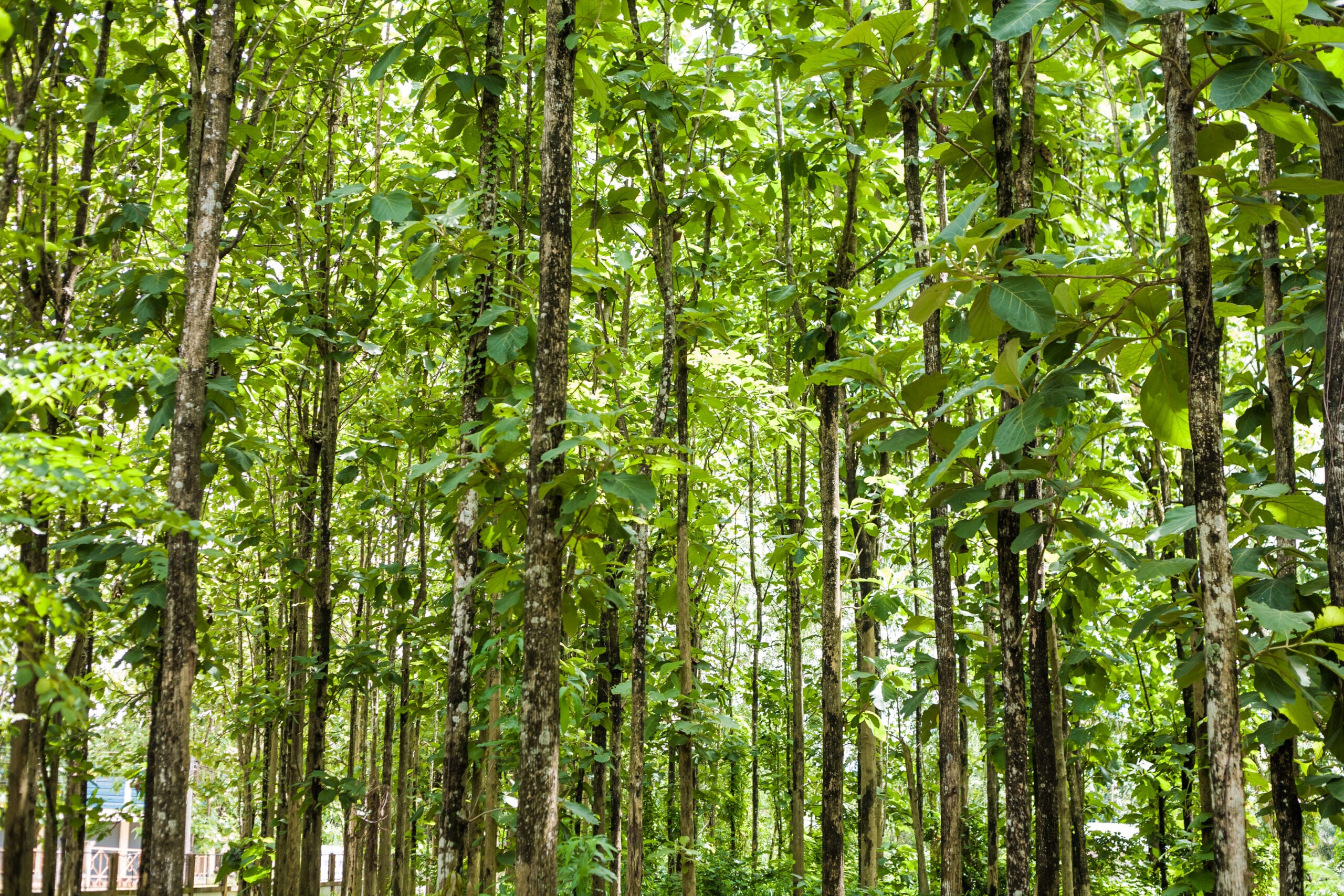 This is an established plantation that has been growing vast hectares of quality teak for well over a decade. They operate a sustainable practice replanting new trees after any harvest.
At this stage however, all the older parcels of trees have sold out, and only a limited number of 15-year-old trees are now available.
Only 50 more investors will get to act on this opportunity.
The investment for a parcel of land and trees here is US$18,324, including all titling fees.
For this price, you'd get a quarter-acre (1,000 square meters) of planted teak—ready for harvest in 10 years.
You can expect a final pay out of US$92,375.
Plus, given the ecological importance of this investment, you are not liable for taxes in Panama, either.
You own the land, and you own the trees.
It's a completely hassle-free, 100% turn-key investment. Planting, tree management, harvesting… it's all taken care of for you.
I have also negotiated an exclusive US$500 discount for anyone who decides to buy before the end of this month.
Get in touch here for full details, and don't forget to let my contact there, Rachel, and her team know you're one of my readers.
But there's even more to this opportunity…
Your Perfect Plan B: Panama Residency Along With The Profits
Panama has a fast-track residency option for citizens of "friendly nations"—countries with strong diplomatic or economic ties to Panama. This Friendly Nations Visa offers an opportunity to become a permanent resident of Panama for investors and entrepreneurs from selected countries, including the United States, Canada, most of the EU, and some others.
Your US$18,000 teak investment qualifies you to apply for this Friendly Nations Visa, one of the easiest residency options available in any country in the world.
Without having to fork out US$300,000 or more for property… this low-entry investment allows you to apply for the Friendly Nations Visa, meaning you can travel and spend as much time as you like in Panama, work here… and in time apply for citizenship.
Here's a quick overview of what that might look like…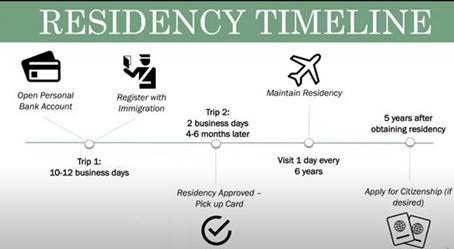 The team behind this teak investment has established a program specifically to help guide you through this process if you wish.
You can get in touch and they can talk you through your options.
Remember, you don't have to apply for a Friendly Nations Visa—this recession-proof 404% ROI already stacks up… your visa is just icing on the cake and completely optional.
However, I will say that, now more than ever, it pays to have a Plan B in your back pocket…
Even better, this one that hands you a projected US$92,000 payout.
Lief Simon