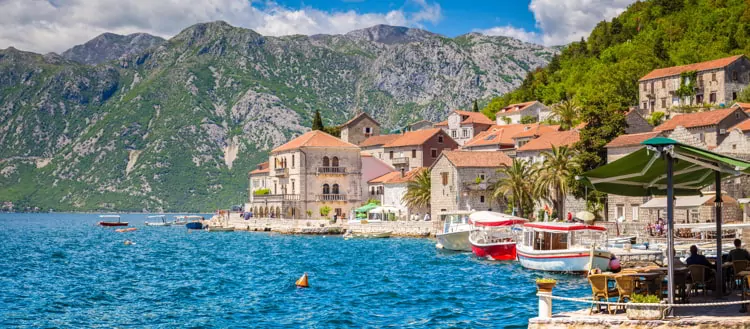 Invest In Europe's Secret Market
Europe Has A Secret
What if I told you there's a secret corner of Europe…
A land that will become the next hot destination for American expats and wealthy investors… but you have a chance to get in now… enjoy prices you thought were confined to European history… before the profit rocket takes off.
Would you want in on this opportunity?
Of course you would.
There's a European country that has sat quietly while its neighbors got all the attention… simply because the outside world just wasn't taking notice.
Now, we've started to take notice… but you can still enjoy a super-low cost of living here, property bargains, and get in early on the development curve…
This is a land as beautiful as Italy, as rich in culture as Portugal… and it might just be the most business-friendly corner of the continent. (More on that in a moment…)
About To Hit The Big Time
This country has a long stretch of pristine coastline, and it's fast becoming the next "must visit" destination in Europe…
A cappuccino here costs about 1.50 euros… a mini bottle of wine, 4.50 euros… a slice of pizza, 3 euros; a slice of cake is less than 5 euros…
But this isn't just a place with a low cost of living. You can enjoy true luxury here, on a budget…
There are already three luxury marinas… (the Saudi royal family has moved its fleet of superyachts here…)
There are lush forests and mountains to hike… (the country's name means "black mountain"…)
There are even ski resorts… (this is one of those rare places where you can swim in the warm sea in the morning and go skiing in the afternoon…)
Of course, what interests us most as investors is the potential profit opportunity.
And here we have something unique…
You see, this small nation is slated to become a member of the European Union in the next few years… but, for now, it remains outside the bloc.
The European Union, whatever you think of it, is a global behemoth.
It's the world's third largest economy (after America and China), responsible for one-sixth of global GDP.
When countries join the group… particularly countries whose development has lagged behind… cash flows in and development rises exponentially…
Consider Ireland, whose GDP increased more than 4X in the 30 years since it joined the EEC (the precursor to the EU). The average price of a new house went from 9,009 euros in 1973 to 224,567 euros in 2003…
A more recent example is Poland, whose GDP per capita increased by 81% in the 15 years after it joined the EU (in 2004)…
We have an opportunity now again to stake a claim in a little corner of Europe whose growth is set to skyrocket…
And the prices here really are unbelievable: You can own a home right now from as little 50,000 euros…
It's as if you had the opportunity to buy well in Hawaii, right before it became a U.S. state and economic growth and tourist development just took off…
Get In Now…
So, that's one side of the opportunity coin: What's coming down the tracks (EU accession).
The other side is the incredible value you're getting here right now.
I already mentioned 50,000 euro properties and the amazing cost of living…
This is also a tax-friendly haven. There's a 9% tax rate on personal income, corporate income, capital gains, and dividends. There's no restrictions on foreigners owning local businesses.
In fact, the country is making itself a hub for new industries like blockchain, artificial intelligence, and biotechnology. Forbes reports that this could become Europe's first "longevity state"—devoted to promoting ever-longer lifespans for all…
You also have the opportunity to buy any property—even those homes for 50,000 euros—and receive a residency permit, so you can stay here as long as you want…
The thing is, some of these benefits—like the super-low tax rate, and probably the residence-by-investment program—are going to change once EU membership becomes a reality.
That's why the time to act is now.
A Win-Win Destination
This country is that ultra-rare example of a win-win opportunity.
No matter what way things shake out, you win…
Get in now and you enjoy the low cost of living, incredibly low taxes, cheap property, and all the other benefits of this haven…
As it prepares to join the EU, or when membership happens, you get to watch your investments take off as demand for this destination goes through the roof…
Your residency in this country could be converted into an EU residency, giving you access to 27 countries…
If, for whatever reason, EU membership is delayed or the country ultimately chooses not to join (to keep its independence and avoid the bureaucracy)… you still win.
The country will continue to rise on Europe's tourist radar. It's too beautiful not to… visitor numbers are already up more than 50% in 2023…
The factors that make it such a great place to live or invest right now, like the low taxes, will remain in play…
As I say: it's a rare win-win opportunity. You don't want to miss it.
Get in now.
Stay diversified,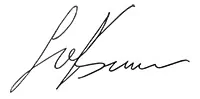 Lief Simon
Editor, Offshore Living Letter