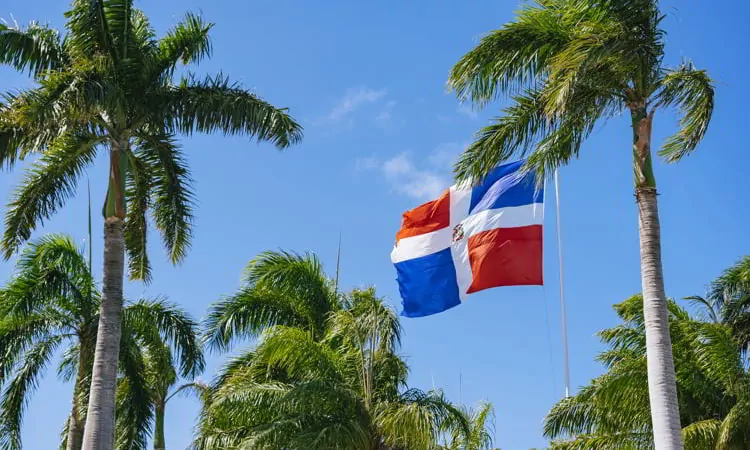 Getting Our Dominican Republic Citizenship
How To Get A Second Passport In The Dominican Republic—A Tale Of Struggle And Success
My wife Carolyn and I are now one step away from receiving our Dominican Republic passports.
Well… one step with two parts.
We had an appointment last month with the Director of Naturalization at the Ministerio de Interior y Policía (Ministry of Interior Police, or MIP).
Our first meeting with the Director of MIP was for our application interview. That's the step that follows the formal acceptance of a citizenship request package.
That meeting took place in 2015.
The second appointment last month was for our final citizenship exam.
Yes, seven years passed since we began this process. How does that happen?
How does what should be an 18-month process become a 7-year struggle?
Part of the explanation is the pandemic, which caused our most recent delays. However, the real blame lies with the attorney we engaged originally. That attorney mismanaged the process spectacularly. Finally, we realized we'd either need to give up on our dream of a second passport from the Dominican Republic… or get a new lawyer.
We decided to get a new lawyer.
That was our first lesson learned. The most important step in the residency and/or citizenship process in the DR is to ensure you have a highly competent attorney you can rely on.
Don't let bad counsel get in the way of your plans. Be ready to change horses midstream if necessary.
Now that we're at the end of our process, I can tell you we're sure glad we persevered.
The Dreaded Examination
Over the course of the past seven years, we had heard many versions of what the citizenship exam would entail… including from our first attorney.
Our first lawyer told us again and again, "Don't worry about the exam. No one ever fails. You don't have to speak Spanish to pass the test. I will be there with you, so you have nothing to worry about."
The advice proved to be more misinformation.
Fortunately, our current lawyer provided us with honest and accurate information regarding every step of our naturalization process… including the exam.
On Oct. 28, we departed our Santo Domingo rental early for our MIP appointment. We were both anxious and nervous.
We had studied (Carolyn more than I), but I'm not afraid to tell you that we were concerned about failing the test.
Our current attorney had explained that we would be taking a written exam. She was allowed in the room with us but was not permitted to say anything or to interact with us during the course of the exam. In other words, we're sure glad we didn't count on her for help. She wasn't able to give any.
We were presented with 10 questions. We needed to get at least seven correct.
Before the written exam, the director engaged with us in Spanish. He asked us where we'd come from, how much time we had spent in the Dominican Republic, and other general background questions.
He wanted to confirm that we understood Spanish well enough to converse. A reasonable level of Spanish shows that you're serious about becoming a citizen of this country. It matters.
Finally, the director picked up a clipboard, attached a sheet of paper, and handed it to us. The instructions, in Spanish, were to complete the required information at the top of the exam and then to answer the questions that followed to the best of our ability. On our tests were six multiple-choice and four write-in-the-answer questions.
After we'd finished, we sat waiting nervously until we were told that Carolyn and I both answered 100% correctly. We breathed a sigh of relief when we realized we'd passed.
Now The Final Step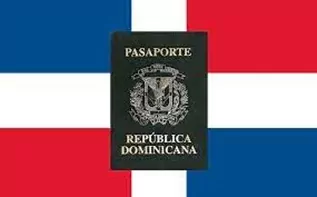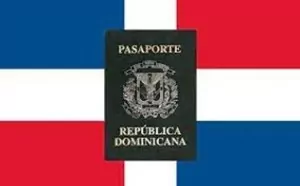 Now we still have one more crucial step.
President Luis Abinader must sign the proclamation declaring us naturalized citizens…
Then we must take the Dominican oath of citizens.
Our attorney has informed us this final process will take place in approximately one month.
We're hoping that President Abinader will schedule the oath ceremony prior to the end of the year… though we understand that, for recent applications, it has taken up to six weeks between the exam and the oath ceremony.
We chose the Dominican Republic for a second citizenship some eight years ago because we felt an instant attachment to this country and because we believed it was the best choice for a fast-track citizenship through residency.
That second part didn't play out for us. Our process has taken much longer than it should have. Your experience should be far swifter.
But the first part holds. We are as enchanted with what the DR offers today as we were years ago when we identified this island nation as a place where we wanted to plant a flag.
If Dominican residency and/or citizenship is a flag you'd like to plant, I strongly recommend our current tenacious legal bulldog. You can contact Lishali Báez here.
To your flag planting success.
Dusty Tubbs
Dominican Insider