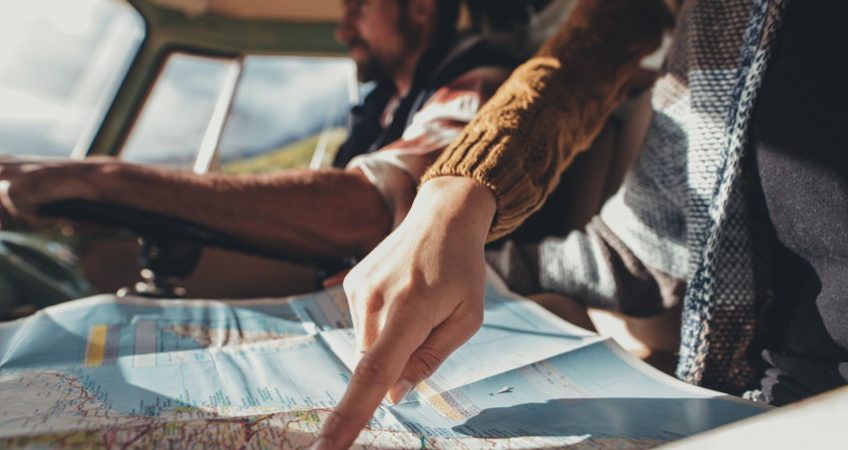 Find Out Which New Places Our Staff Want To Visit This Year
5 Places To See In 2019
If I'm able to go to one new place in the New Year it will be the city that was once the center of the world, Jerusalem. I like cities with long pasts, and this city has one of the longest.
Simon Sebag Montefiore, author of "Jerusalem: The Biography," articulates my reasons for wanting to visit the Holy City better than I can.
He writes:
"Jerusalem has always been a den of superstition, charlatanism, and bigotry; the desire and prize of empires, yet of no strategic value; the cosmopolitan home of many sects, each of which believes the city belongs to them alone; a city of many names—yet each tradition is so sectarian it excludes any other.
"This is a place of such delicacy that it is described in Jewish sacred literature in the feminine—always a sensual, living woman, always a beauty, but sometimes a shameless harlot, sometimes a wounded princess whose lovers have forsaken her.
"Jerusalem is the house of the one God, the capital of two peoples, the temple of three religions, and the only city to exist twice—in heaven and on earth…"
Seems like a place worth seeing for yourself.
If you could travel to one new place in the New Year, where would you choose?
I put the question to key Live and Invest Overseas editors.
Here are their responses… our top travel picks for 2019…
From Offshore And Investment Editor Lief Simon:
Malta has been on my travel wish list for more than 15 years, and I'm thinking 2019 is the year to cross it off.
Before EU entry it wasn't easy getting to this island nation. Most flights connected through London. Today, access to Malta is greatly improved from across Europe, meaning I no longer have an excuse to put off my trip.
It's not the sun and the beaches that attract me but the history of the place. Everyone knows of the Knights Hospitaller, but Malta's history predates the Order of Knights by millennia. These islands have been a crossroads of the Mediterranean Sea for centuries with the fortresses and temples to prove it.
I'm also interested to see the old houses where the animals were kept downstairs and the family lived overhead…
From Lahardan Financial Chief Investment Strategist Leon Wilfan:
If I'm able to go to 1 new place this New Year it will be Hainan, China.
For me, the best part of travel is stepping off the beaten path and heading into mystery and adventure.
Little known to the average traveler, Hainan promises just such an experience.
Hainan is the second-largest Chinese island, behind Taiwan, situated deep in the South China Sea. For the longest time, the island's primary economy was agriculture, and it managed to avoid the widespread industrialization of the mainland.
The Chinese recognized the unspoiled beauty of the place and the tourism potential. Over the last decade, government investment in the island has increased. Today there are more tourists than ever and more five-star hotels to house them.
Dubbed the Hawaii of China (Hainan and Hawaii share the same latitude), the island boasts pristine sandy beaches, a tropical climate, mountains, rivers, canyons, and a wide variety of fruits. It even has surfable waves, though the season is short, and the right conditions are rare.
Most tourists to Hainan still come from the mainland, with only about 2% coming from abroad. International access isn't easy. This isn't a place you hop over to visit for a weekend or even a week.
On the other hand, the government is trying to grow foreign tourism to Hainan specifically and is offering visa-free access to the whole of the province for citizens of 59 countries, including the United States.
One more thing that makes this island so cool for me is the Wenchang Satellite Launch Center. This is China's fourth spaceport, capable of launching the most powerful Chinese rocket, the Long March 5. I'd love to see a rocket launch…
From Globe-Trotting Correspondent Paul Terhorst:
If I'm able to go to one new place this New Year, it will be Uzbekistan.
A friend visited Uzbekistan—Tashkent, Samarkand, Bukhara—last year and returned with a glowing report. He urged us to get over there right away.
"The state of innocence will not last forever," he told me, "and, particularly, the very favorable exchange rate may worsen soon. This moment is just right. Word has yet to spread, while a good tourist infrastructure is already in place."
Genghis Khan conquered Uzbekistan, and most of Asia and Eastern Europe, some 900 years ago. His Mongol Empire helped the Silk Road thrive, set the conditions for Marco Polo's visit to China, and spread a worldwide culture.
The Soviets rolled into Uzbekistan a hundred years ago and brought Soviet-bloc values with them. Progress stopped. But the mosques, gates, and ceremonial places remain. We can get a better glimpse into the Mongol empire in Samarkand than elsewhere, I figure.
To prepare for the trip I read two biographies of Genghis Khan, pronounced Chinggis Khan locally.
Best time to go is May or September. Next May 2019 is Ramadan, a lousy time to visit a Muslim country. We plan a trip beginning Sept. 3.
From Overseas Property Alert Contributor Lee Harrison:
Lying just 50 miles southeast of Mexico City, Puebla is #1 on my travel list for 2019. It's one of the largest and most beautiful Spanish-colonial environments you'll find, yet it offers a low cost of living and inexpensive properties. I spent a few days traveling through the area in 1998 and have wanted to go back for an in-depth visit ever since.
Puebla is a town of around 2.5 million people—with an international airport—that manages to feel like a small community in many ways.
The zócalo (town square) is one of the best in Mexico. It's an entire large city block, lined with sidewalk cafés and shops hidden behind the classic portales(arches) common to the squares of many colonial cities. The cathedral is magnificent, and you'll find more than 70 other beautiful churches in the historic center alone.
The weather is fantastic, thanks to Puebla's altitude of about 7,000 feet. The average high temperature is 77°F, with a seasonal variation of about ±5°F. Overnight lows average 49°F. This qualifies as "springlike" for most of us.
Among international travelers, Puebla is noted for its famous Talavera pottery, as well as for its mole poblano… a thick, dark, sauce made from toasted ground chili peppers, spices, chocolate, and about 25 other ingredients.
Puebla is not well-known on the "retire overseas" circuit, although a handful of expats do live there. This lack of a large expat community can be a positive for some and a negative for others… but it does create the feeling that you're in traditional, old Mexico.
The cost of living and of real estate is surprisingly low. Homes here are priced in pesos rather than U.S. dollars—unlike in the better-known expat haunts—which gives dollar-holders a tremendous advantage at today's exchange rates.
Here's to a 2019 filled with voyage and discovery.
Kathleen Peddicord